The development team of LatinVFR has yet again announced a new upcoming update for their Airbus A32x family for Microsoft Flight Simulator. The team announced this update via their Facebook page.
Table of Contents
About LatinVFR A32x Family and Upcoming Update
LatinVFR A32x family is an entry-level series of aircraft available for Microsoft Flight Simulator, for both PC and Xbox versions of the platform. LatinVFR is mostly known for their sceneries, and they have had a well-regarded name in the community even before Microsoft Flight Simulator was released. However, with the recent platform being much more available to a wider community, LatinVFR took the road to develop aeroplanes, too. The development team is constantly working on bringing updates and improving their aircraft as much as possible.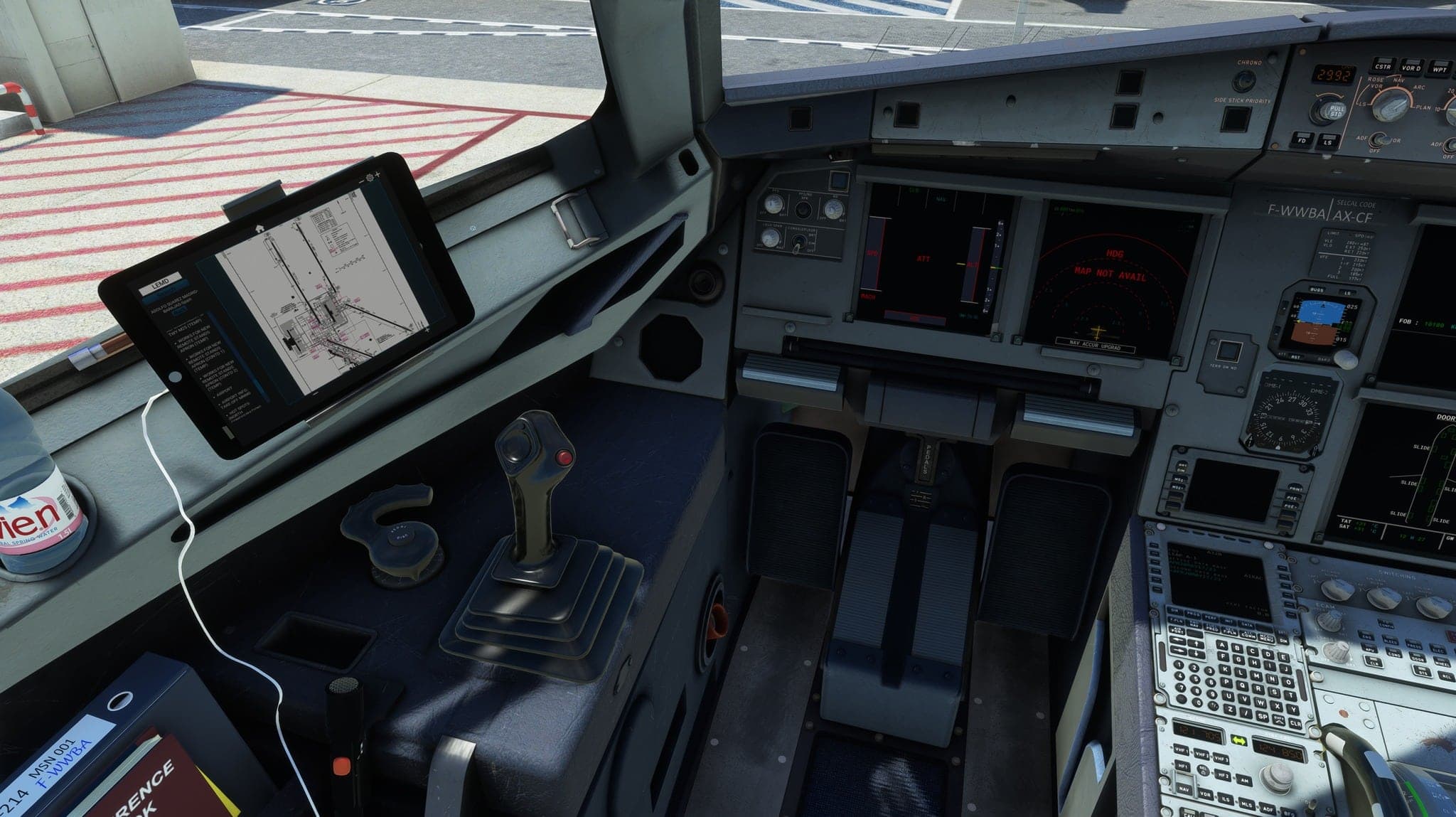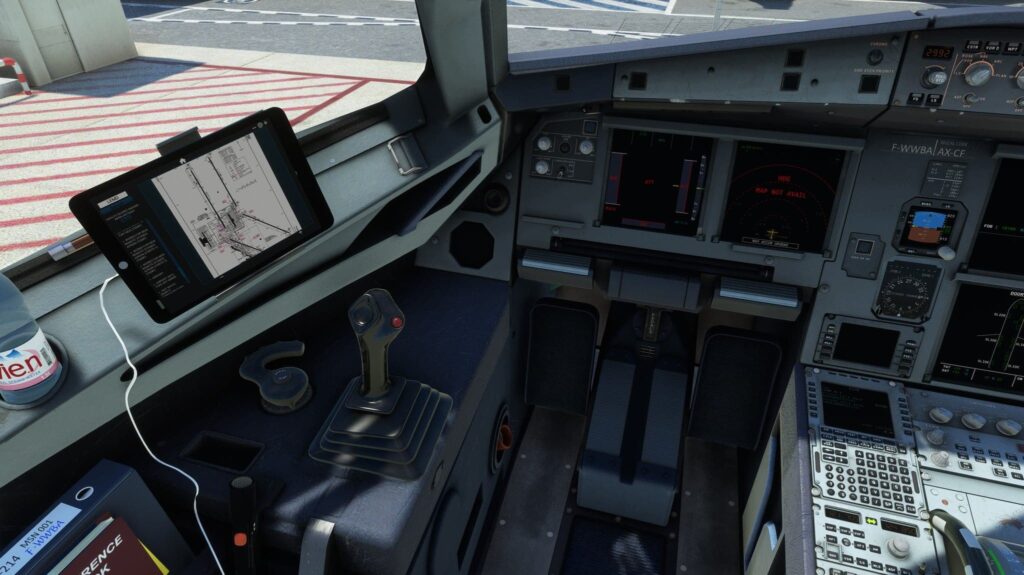 In the next update, the LatinVFR A32x family, that being Airbus A318, A319, A320 and A321, are going to receive another major update. This update is going to bring to the aircraft many important features, such as manual IRS alignment, and customized VNAV, which will introduce better vertical profiles and altitude constraints on descent. Speaking further of the MCDU, that is going to receive corrections to takeoff speeds and initial climb phase, too.
The already available EFB is not going to be forgotten in this update, as there is going to be a Navigraph and Simbrief integration available in this upcoming update. There are also going to be new menus and not yet discussed enhancements on the EFB, and it is also going to be available on the copilot side of the cockpit.
Full changelog
IRS alignment
Customised autopilot VNAV behaviour. The plane now follows altitude constraints on the descent
Takeoff speeds, initial climb phase target speeds correction
Descent and landing speeds customisation on autothrottle
Navigraph implementation in the EFB
Simbrief flight plan menu in the EFB
Co-pilot now has an EFB
FUEL PRED page on MCDU predicts estimated fuel at the destination
Cruise page added to ECAM
Other fixes and enhancements
LatinVFR is yet to reveal the release date of this update. If you would like to learn more about the LatinVFR A32x family, make sure to read our different article here.