ToLiss has changed the background picture on their Facebook page, which showcases an entirely new plane from the developer's hangar. This announcement denies all the rumours that ToLiss will never develop an A320 for the X-Plane platform, as they officially announced ToLiss A320 NEO.
The announcement came out of nowhere on this day's night, around 1 A.M. Central European time. ToLiss was very straightforward in the post, only mentioning that the ToLiss A320 NEO will release in March this year. The development team is known for their in-depth simulation of Airbus aircraft in X-Plane 11. Thus, this will be no exception.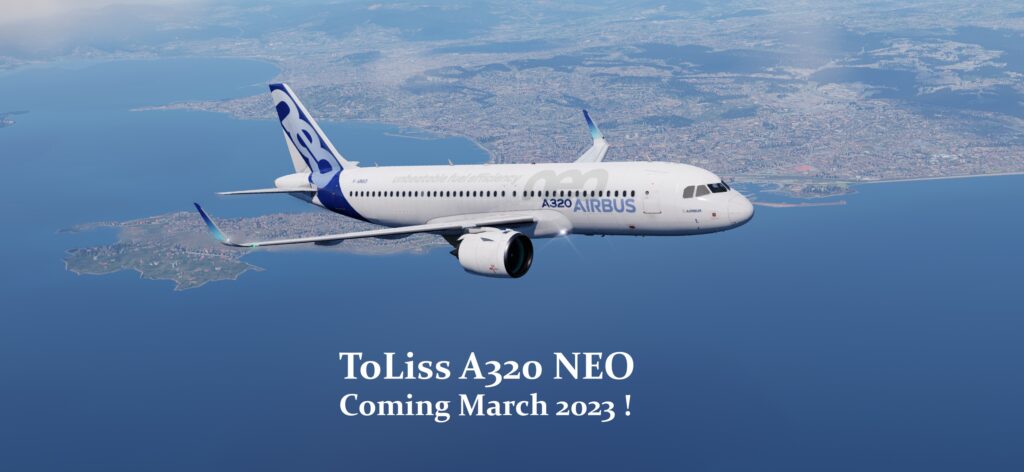 Unfortunately, the ToLiss team hasn't shared any information about this upcoming product as of yet. We will definitely keep you updated on what will be going on with this project. Meanwhile, you can read about their recently released EFB for their aeroplanes.
The Airbus A320 NEO (standing for New Engine Option) is one of the newest aircraft in the Airbus Family. It is a middle-range aircraft with two LEAP-1A or PW1100G engines. The first Airbus A320 NEO was delivered to Lufthansa in 2016. Since then, it is one of the most popular Airbus A320 family aircraft among airlines around the world.