From the development team known for very high-quality products in P3D and FSX, A2A Simulations' Comanche 250 is stated to be released later this month for MSFS. The team has released some screenshots and a feature list so we can peek at what is coming soon.
In the previews and by the feature list, you can notice the quality of the product, their attention to detail and the hope for what is to come. A2A Simulations last time displayed a product preview video at FSExpo 2023 to tease the general aviation flight simulator enthusiasts, and the interest level was confirmed to be very high.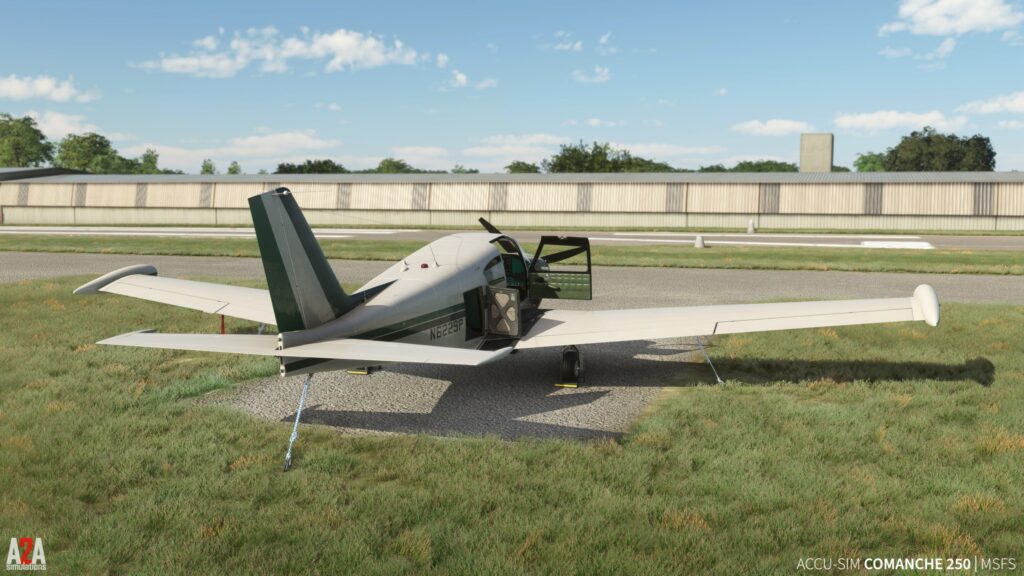 The Comanche 250 is a single-engine general aviation aircraft made by Piper Aircraft back in the 50s. A very popular design, the 250 designation signifies the horsepower of the engine. Its formal designation is "The Piper PA-24 Comanche 250". It sports 4 or 6 seats, has retractable landing gear, is a low-wing design and is affordable on gas. Almost five thousand were built right up until 1972. Millions of pilots learned to fly in Piper aircraft.
The feature list is extensive and promises to be a top-notch product that simmers of general aviation planes will want to get their hands on. Their famous, "AccuSim" technology will give us a very realistic flight model in MSFS. A2A Simulations have used this technology in past airplanes to improve flight dynamics and give a more realistic flight experience for those who fly the real thing.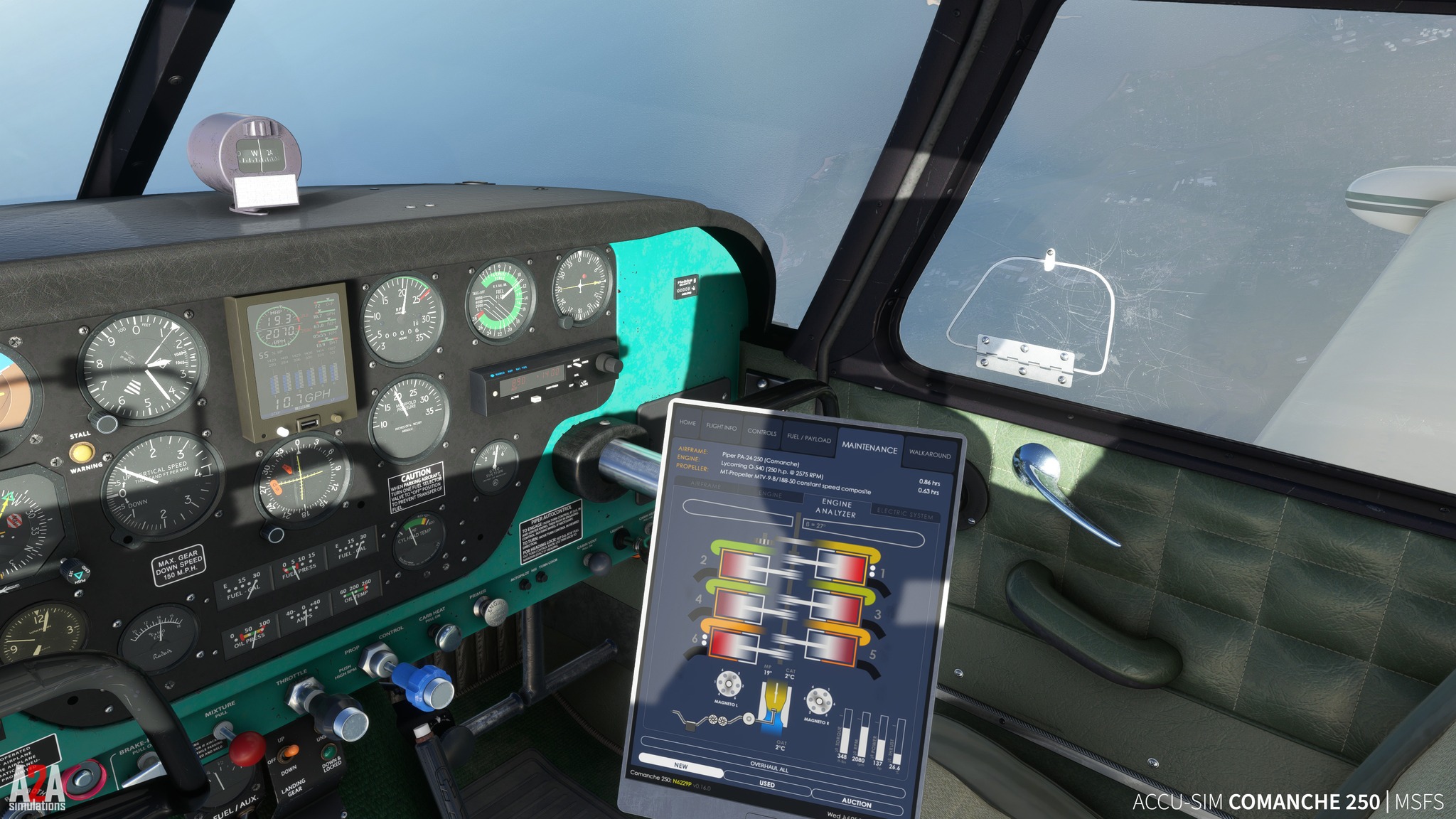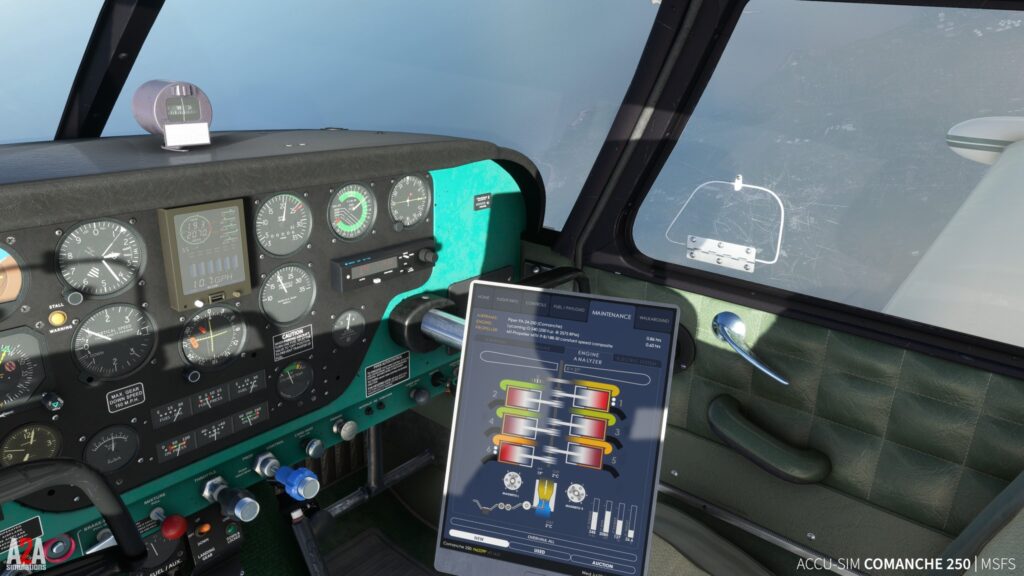 A2A Simulations have a reputation for making high-quality airplanes that can be considered "study level" and is very popular amongst real-life pilots for their realism and functionality. For this product, they already own a Comanche 250 in real life and understand it well from ownership and flying.
Each of the included features takes the realism of owning and flying a plane to a higher level, such as "persistence with failure and wear". This feature keeps the settings of your airplane until you load it up again. If your fuel is low or your oil is getting darker, it will stay in that state until you fly again. It will have to be addressed in the sim, as in real life.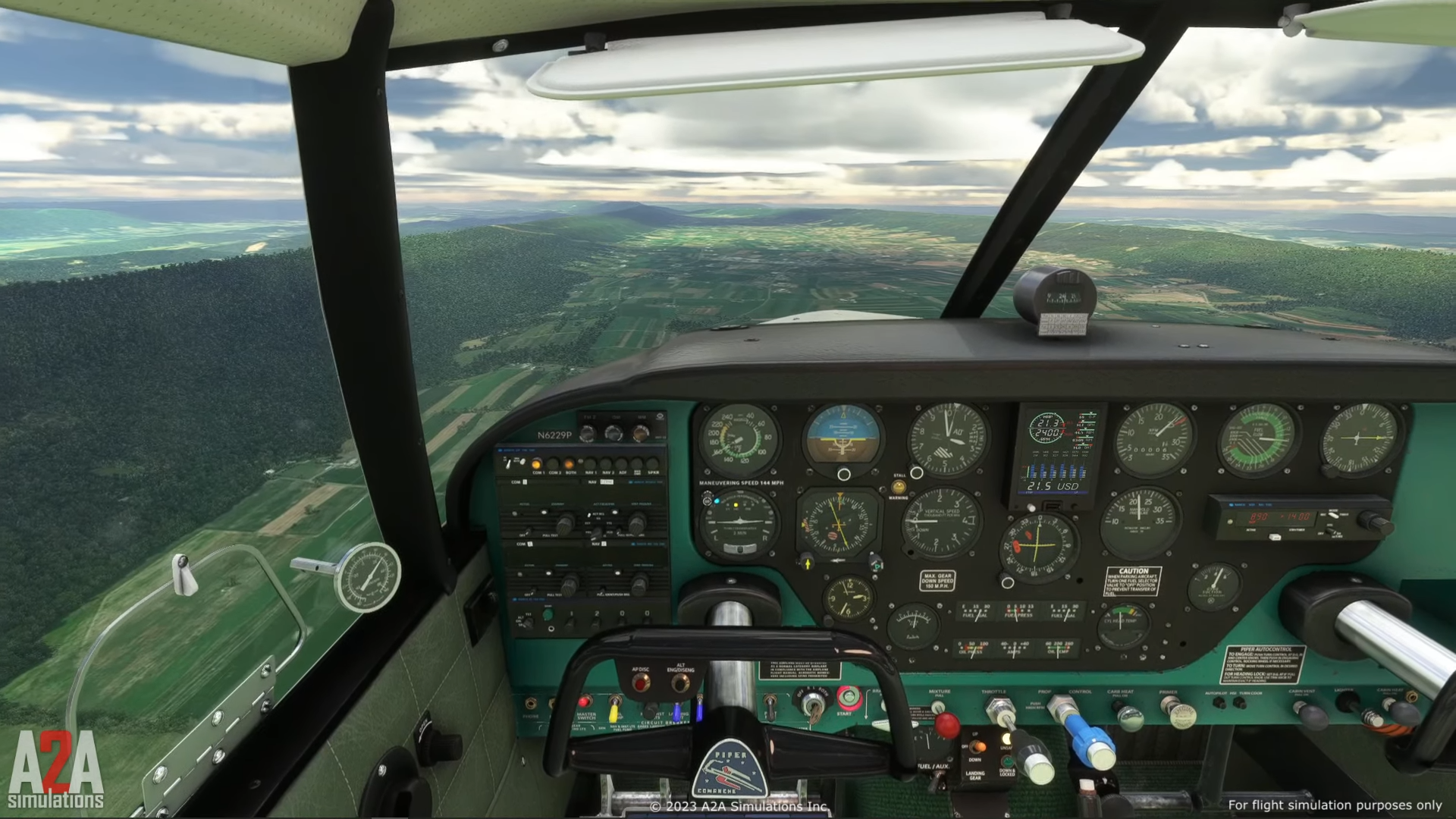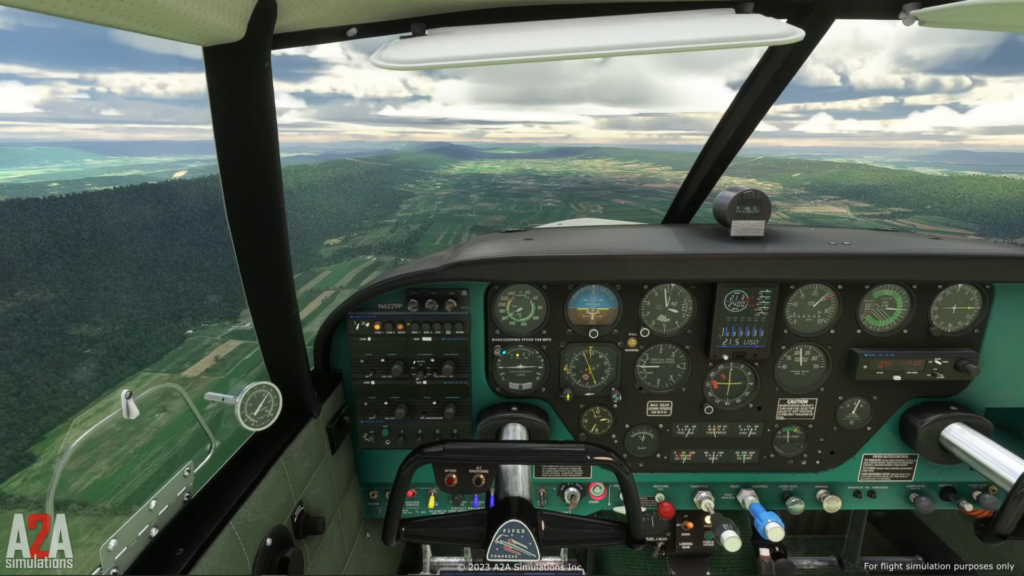 The dynamic ground features are important to the sim pilot for airplane handling on any ground surface. As in real life, the pilot walkaround is an important first step in every flight. A missing part in many simulated airplanes is the detailed weight-and-balance calculations for every flight. A2A Simulations are bringing both to us in this airplane.
There are many more features listed to signify they are close to pushing this airplane out to the simulator hangar doors. Not all twelve million MSFS users will buy this product, but many of us will just because A2A Simulations makes it and it's a fun airplane to fly in real life.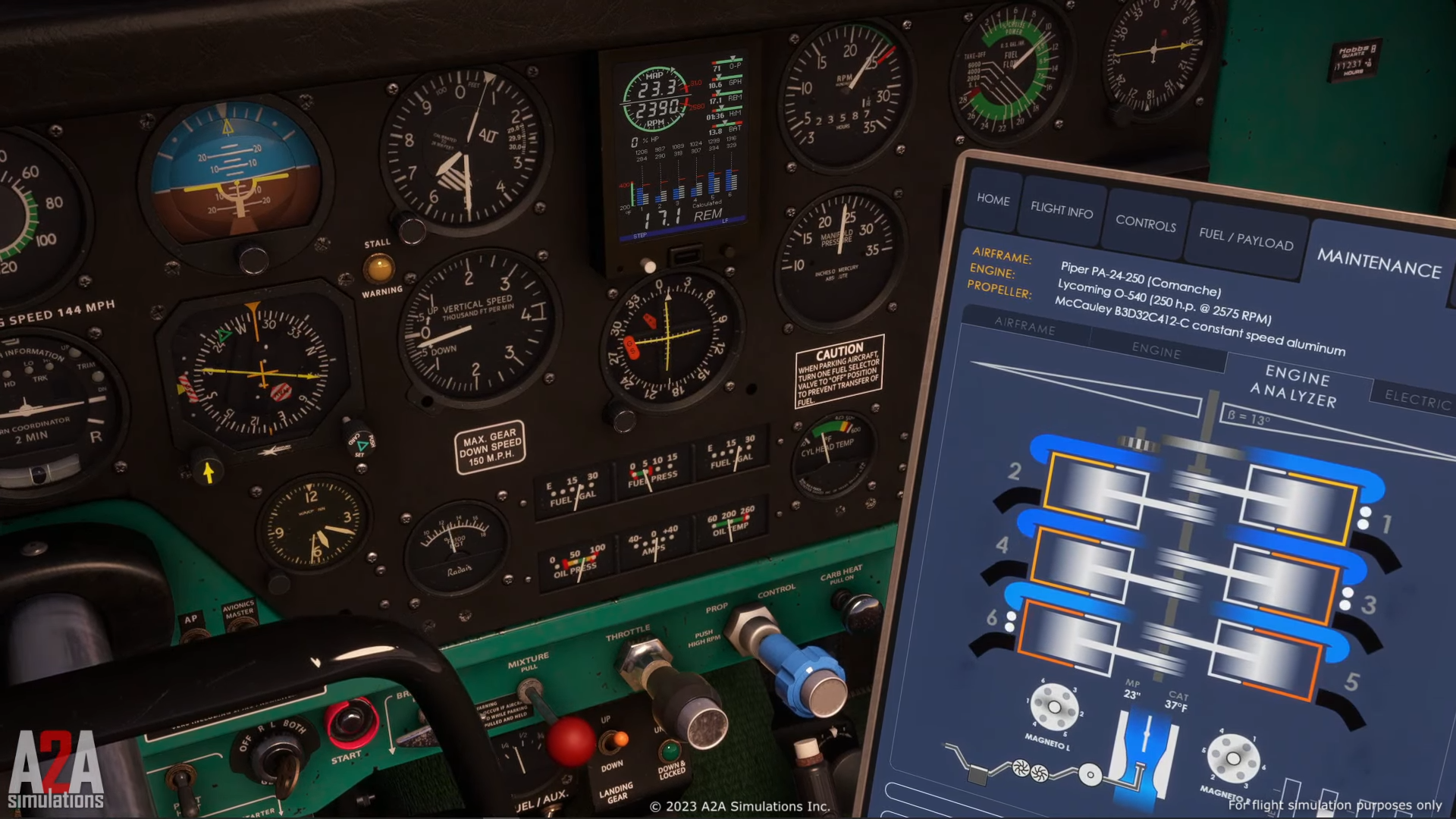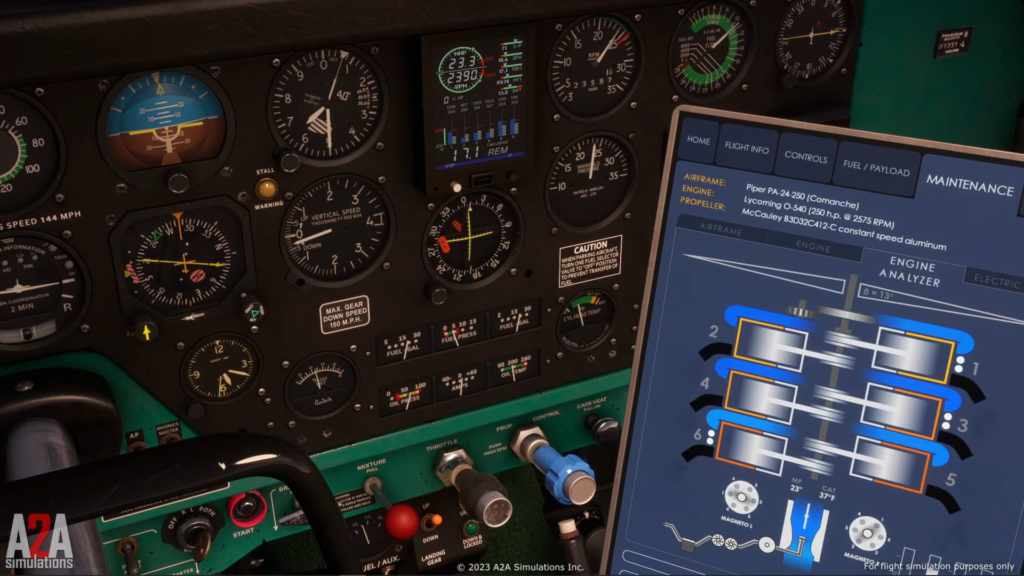 Judging by the comments on the forums and A2A's reputation for quality products, we can assume this product is going to be a bestseller right out of the gate. Releasing late July 2023 – no price was revealed yet. Past products range from $40 to $99.