The team at Aerobask has recently taken to their Facebook page to announce the release of the Diamond DA42 for X-Plane. The developers have also showcased the aircraft in a trailer posted on their Youtube channel.
This rendition features a fully integrated Laminar Garmin G1000 with custom EIS and annunciations, synthetic vision, touchscreen features, and fully functional breakers. The flight model has been developed by X-Aerodynamics and is very accurate. Furthermore, the team has modelled windshield effects. Those include reflections, rain, and frost.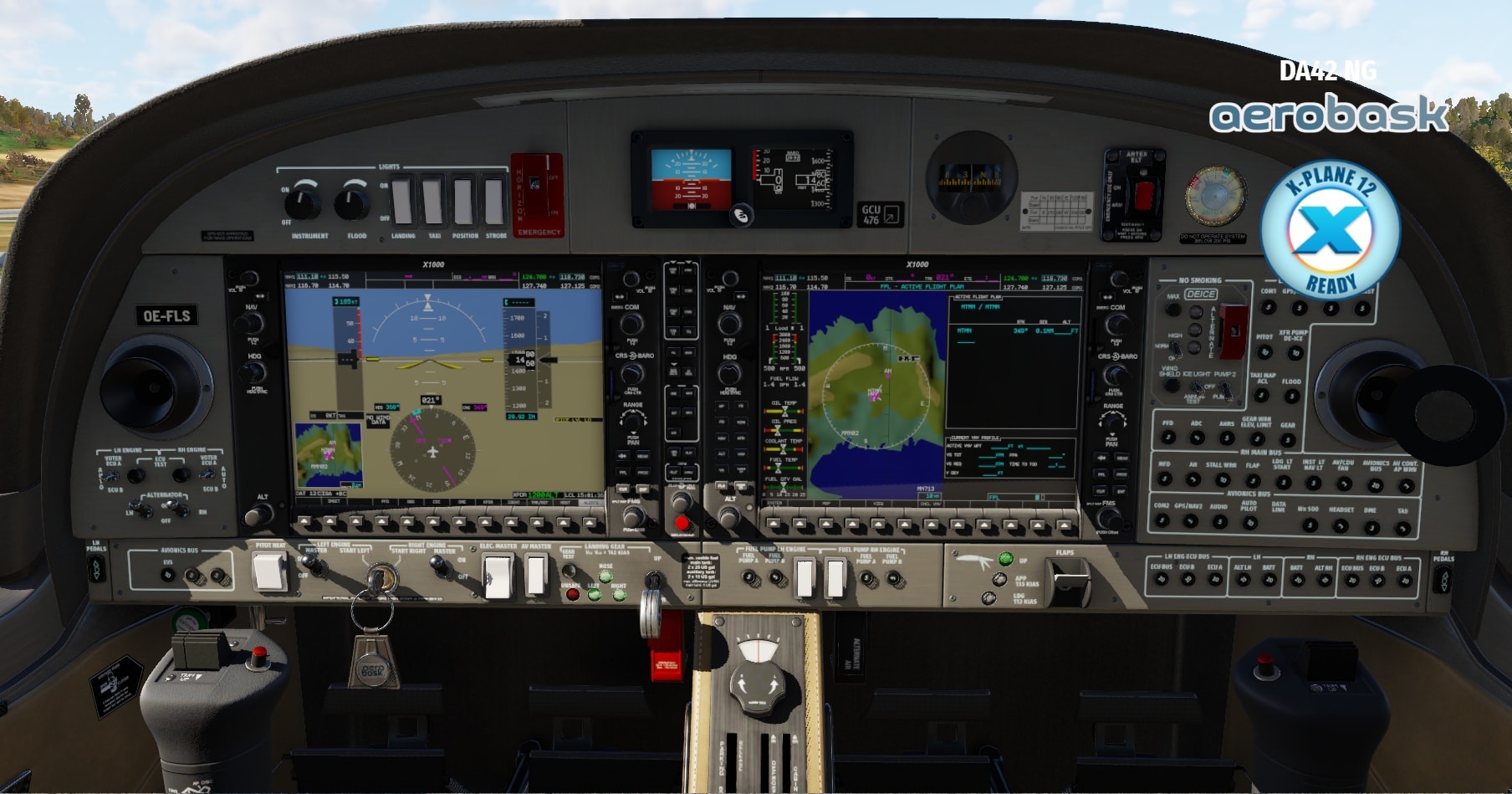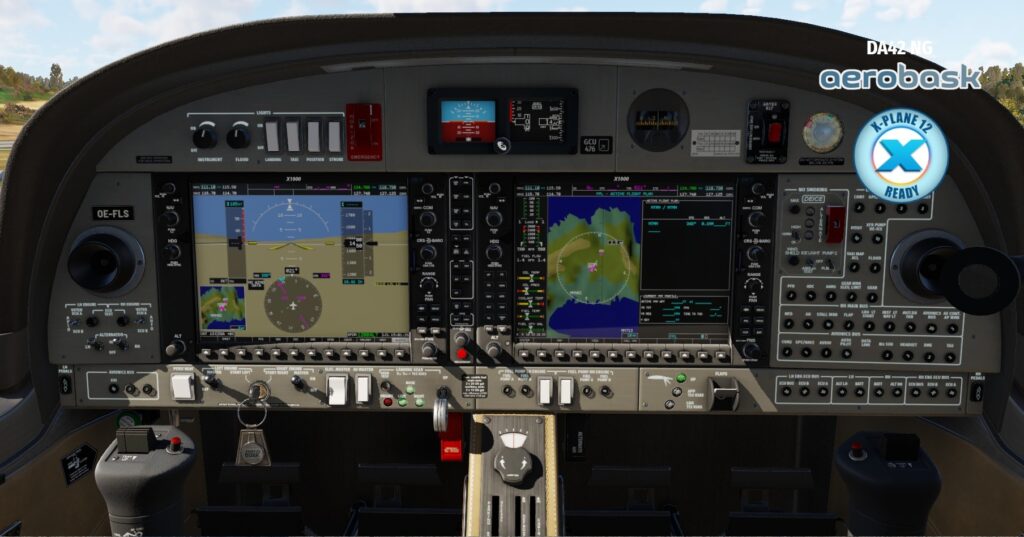 Besides that, it features a complete FMOD environment with accurate flyby effects and a simulated headset. The team has included a complete array of custom documentation, a tablet with Avitab integration and six liveries. Thanks to all this the user can enjoy a very immersive experience.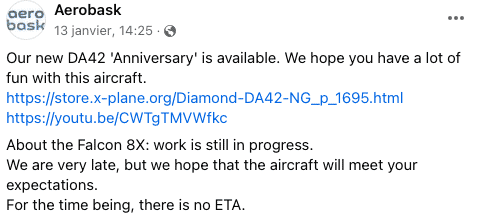 The Diamond DA42 is the manufacturer's first twin-engine aircraft. It is one of the most popular twin-engine propeller-driven planes.
The team has also included a small update about their rendition of the Dassault Falcon 8X. They are still working on it, but there is no ETA for the time being.
If you wish to purchase this aircraft, you can do so through the X-Plane.org store for 39,95$. To learn more about Aerobask, I suggest you have a look at my other article here.