The latest developments regarding Frankfurt Airport and the timeline on Frankfurt becoming Aerosoft's next Mega Airport release, from the initial announcement to today.
Although we do not have a release date for the scenery yet, the team at Aerosoft is keeping us up-to-date with development reports. We have seen below that the team have visited Frankfurt to ensure they have the latest reference photos, and that they are making great progress with the main terminal.
Aerosoft Mega Frankfurt Update Timeline
June 26th, 2023: Frankfurt was announced during the FSExpo 2023 event, their choice of this airport was mainly due to Frankfurt being one of the most requested airports to be brought to MSFS2020 based on the popularity and quality of the addon in other simulators.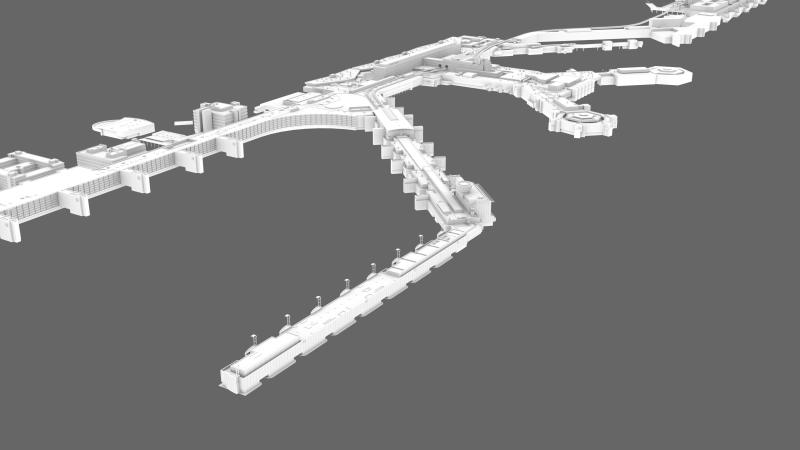 September 19th, 2023: The development team at Aerosoft has been working hard to "create a scenery that's as close to the original as possible" – Aerosoft. The publisher also stated that "having a large amount of reference pictures of the real airport is essential", that's why back in September, Jo Erlend, the head of the development team went on location at Frankfurt am Main to document the airport as closely as possible.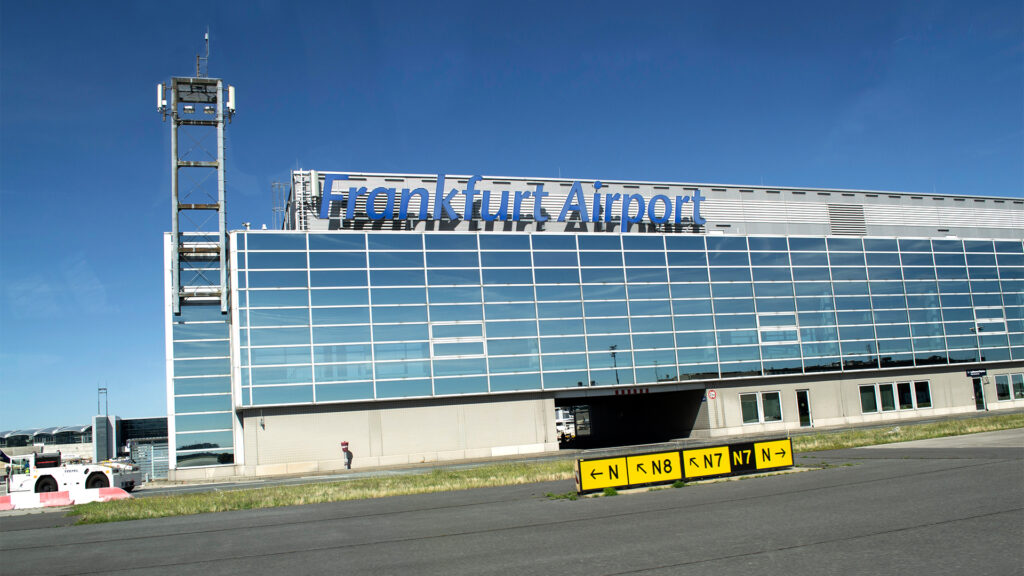 November 15th, 2023: The development team has announced that "Work is progressing" on the main terminal at Frankfurt. They have also released a few renders (shown below) showcasing what the main terminal looks like at the time of the press release. From what it looks like in these images, the team is making excellent progress with designing an excellent-looking airport.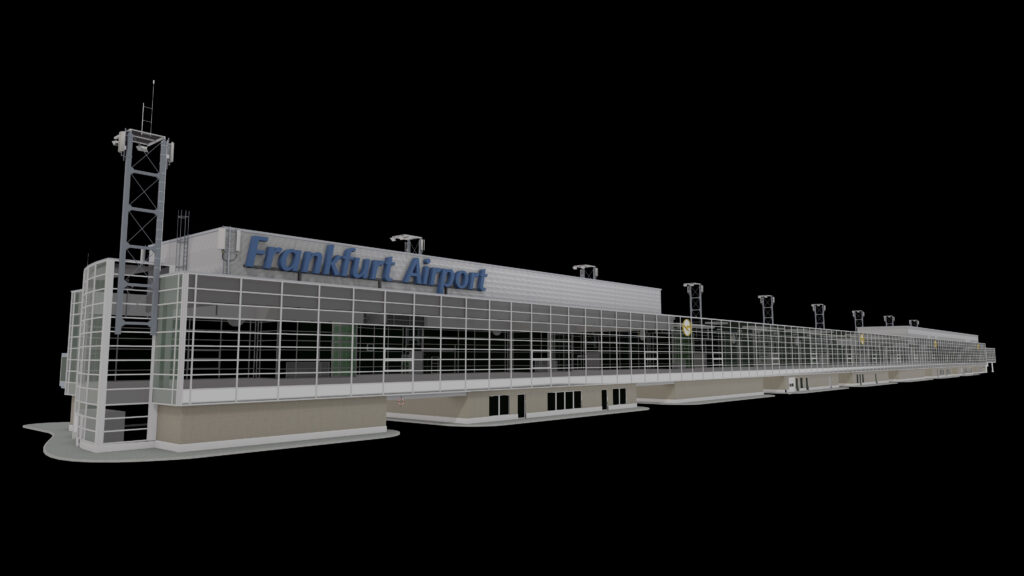 About Frankfurt
Frankfurt Airport (EDDF) is located 12 Kilometres (7.5 Miles) southwest of Frankfurt, the airport is utilised as a hub for Lufthansa, Lufthansa CityLine, Lufthansa Cargo, Discover Airlines (Eurowings Discover), and Aerologic. The airport is also a main focus city for Condor and TUI fly Deutschland.
Frankfurt Airport is Germany's main international airport by passenger numbers, with the capability to cater to approximately 65 million passengers per year. The airport also features four runways, as well as logistics facilities for freight movements. Frankfurt is very well connected, the airport serves 330 destinations across different 5 continents and 98 countries.
In Closing
We know a lot of people are looking forward to Frankfurt, Aerosoft is committed to the release, however, as mentioned as of this time, Aerosoft has not hinted towards a release date yet. It is also too early to begin speculating on any potential release times.

The developer has created a page just for posting updates relating to Frankfurt. We will be sure to keep you up to date with further developments as they occur.