During the third seminar at FSExpo 2023, the founders of Allied Cockpit Equipment, or ACE, revealed a new product that could revolutionize home simulators. The developers have created an affordable and easy-to-use alternative to expensive hardware from for example CPflight, one of the most popular providers of home cockpit hardware.
The team at ACE wanted something that wasn't pricy, wouldn't run down the frame rate of the simulator, and would be plug-and-play.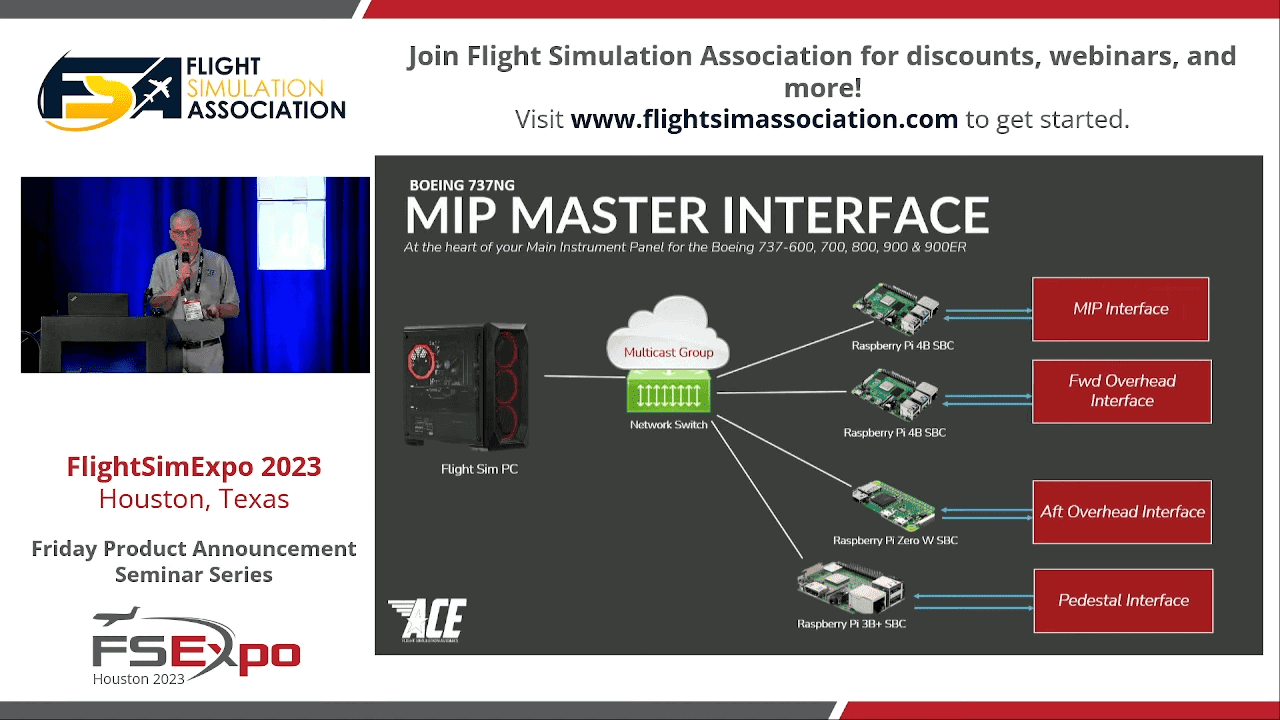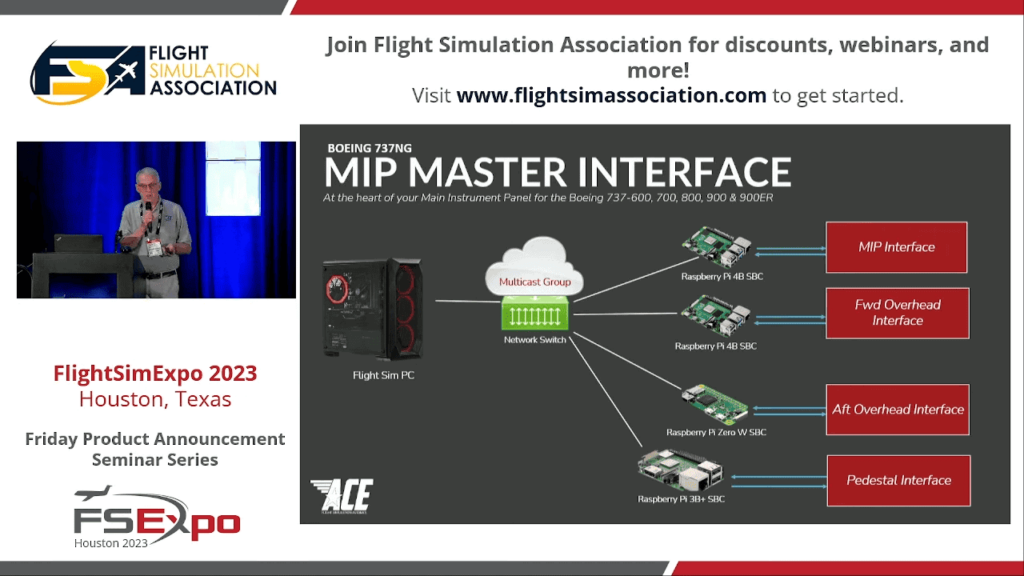 They came up with a board that controls the whole instrument panel of a Boeing 737 (MIP) that runs on a Raspberry Pi. Additionally, they built in the backlight dimmers, the dimmers for the MIP annunciators, and more. It is very easy to use, the user just has to power up X-Plane, switch on their MIP interface, and then configure the Raspberry Pi through the plugin and choose which modules they have.
Modules have to be bought separately from a manufacturer like Sismo Solutions. From the plugin interface in X-Plane, the user can check which modules are active, if they're connected, and for how long they've been connected.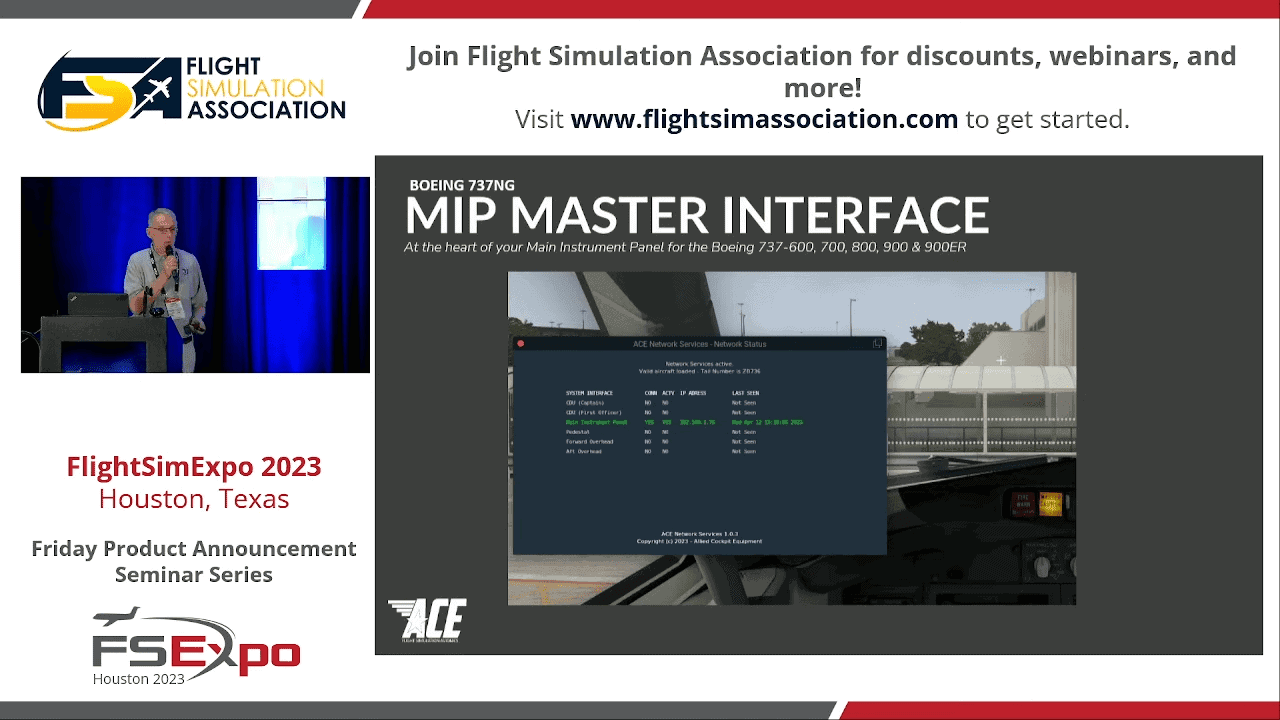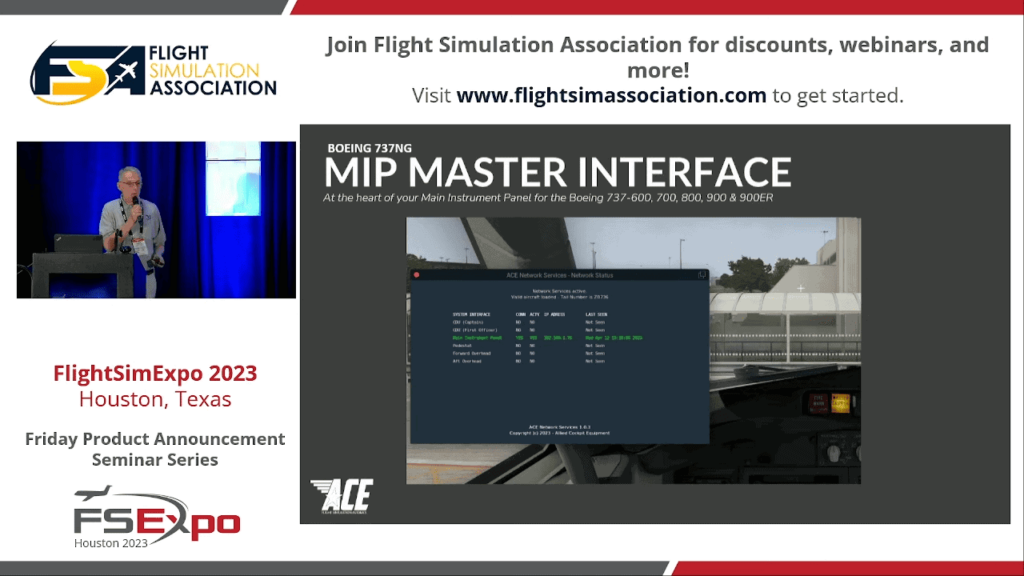 The developer listed a couple of advantages of this product. First of all, it's very easy to use. Second, it is considerably cheaper than other products on the market. Third, it has no impact on the performance of the simulator and thus doesn't cause any decrease in the frame rate. For now, it is compatible with Level Up and Zibo's 737 and will soon be compatible with PMDG's 737 in P3D and MSFS.
You can pre-order it now through ACE's website for $339.15. If you want to read more news from FSExpo 2023, you can check out our dedicated page to the event by clicking here.