From the same development team that brought us the Fouga Magister and the Transall C160 for MSFS comes their next project announcement, The North American Rockwell OV-10 Bronco.
The real OV-10 Bronco is a very unique military aircraft that was also used in many popular civilian applications, such as the Cal Fire version, which is very versatile in its role as an aerial firefighting support aircraft leading water bombers to the fires.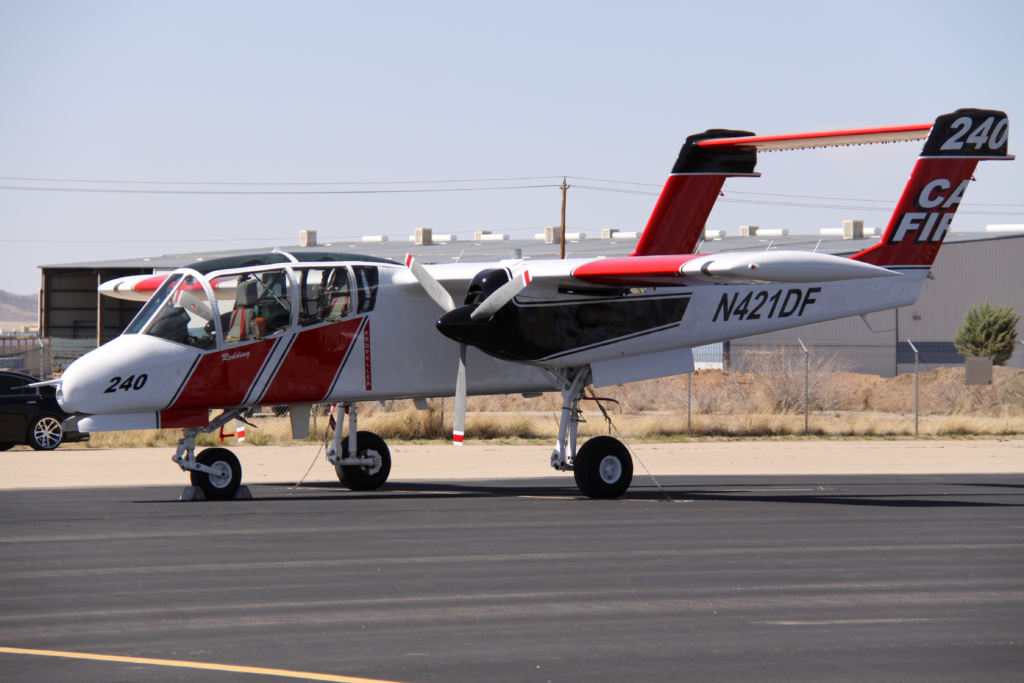 This airplane has a single nacelle body for the pilot, a rear cargo loading door, and two turboprop engines leading back to two boom tails that support a high-tail elevator and horizontal stabilizer. It was designed to fly on, and off aircraft carriers without assistance, and its STOL capabilities enabled access into rough fields and makeshift airstrips.
Although more details will be revealed as this project evolves, this is great news to those who owned it in FSX or P3D in older home simulators. The higher quality we expect from the newer simulators should make this product shine. Considering its early stages of development for MSFS, there is no release date or price yet.
For more information, visit the AzurPoly Facebook post.