Analog instrument overhaul developers, Black Square, announced the upcoming release of the Beechcraft Piston Duke and Turbine Duke for MSFS.
The Beechcraft Duke is a popular general aviation staple with almost 600 built in a less than 20-year production period. The aircraft was only offered with twin piston engines; however, later modifications provided by a third party brought new life to these aging planes by retrofitting them with turboprops. Black Square is modeling three versions of this aircraft: the Duke, the Grand Duke, and the Royal Turbine Duke.
Black Square is bringing many of the features that users are coming to expect from new general aviation add-on releases for the MSFS platform. The Beechcraft Duke will include over 110 possible failures, with persistent wear, scheduled failures, and multiple different failure modes. Nearly every component on the aircraft is failure ready, with no equipment being modeled without real-world units as reference.
There are lots of customization options, too; besides each of the airframes (covered below), there are four interior cabin choices modeling four decades of flight. Additionally, avionics options are vast, including the immensely popular PMS50 and TDS GTNXi 750 (more info on these avionics here). Other options include older avionics all the way down to radio equipment, and non-GPS guided flight.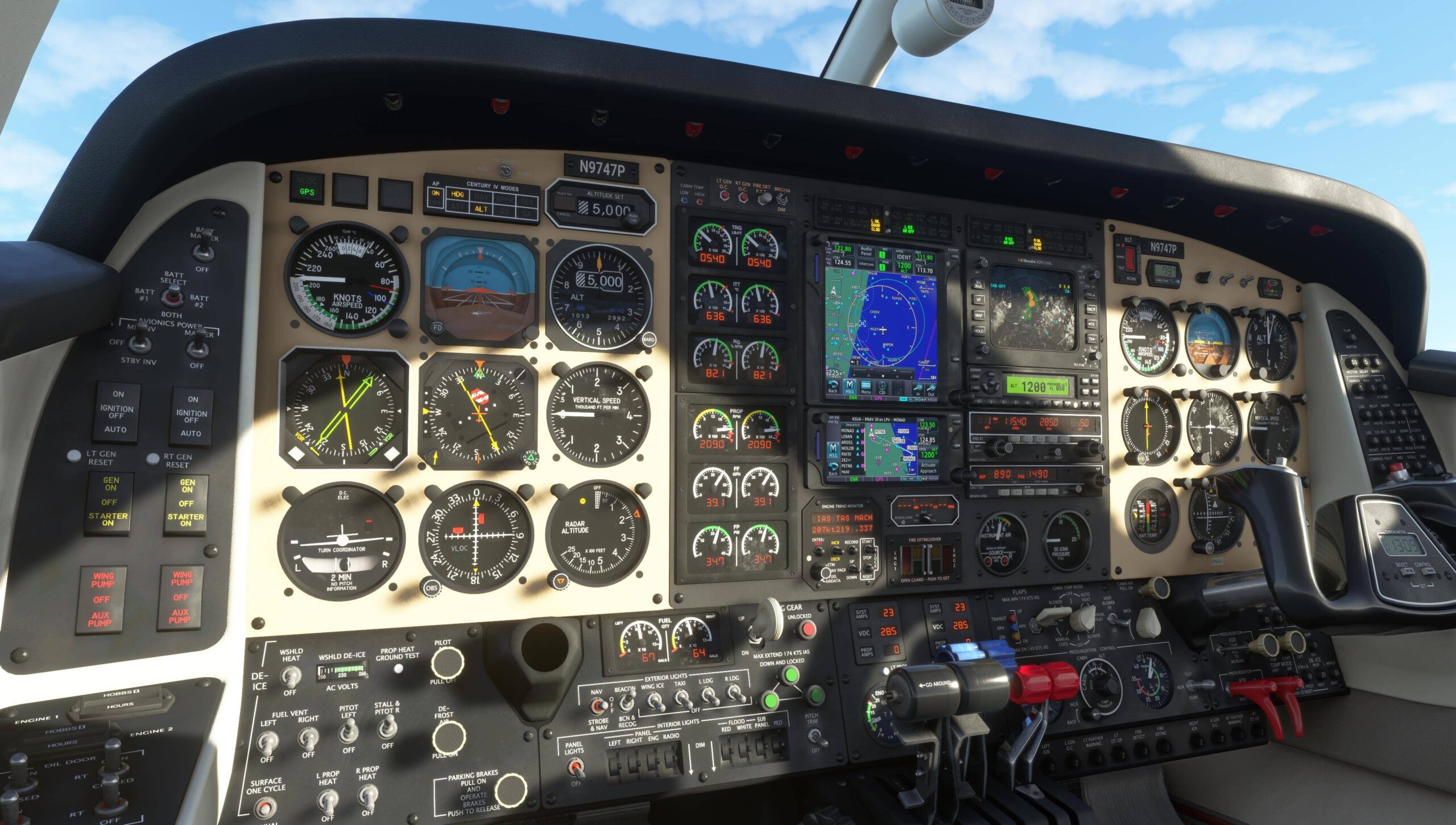 Black Square's Beechcraft Duke is split into two packages. The first package, the Piston Duke, is a rendition of the 1974 spec Duke and the upgraded Grand Duke with the performance package. The performance package includes winglets, vortex generators, strakes, extra fuel, and increased speeds. Sold separately is the Turbine Duke, which is the Grand Duke upgraded with turbine engines. As of yet, we don't know the cost for these two products, but they are listed separately.
We are currently unaware of when this product will release. However, it's been listed through Just Flight's website with "Coming soon!" labels. Stay tuned while we learn more information about this product, and make sure to check back frequently for the release date!