Scenery developer Boundless has released an update to their version of London Stansted Airport, bringing compatibility to X-Plane 12 and improvements to X-Plane 11.
X-Plane scenery and airport add-on developers Boundless have been releasing updates to their X-Plane 11 scenery and making them available for X-Plane 12, as well as continuing to make improvements to the X-Plane 11 versions. Following their updated release of Dublin Airport for X-Plane 12, the latest addition to the list is Stansted Airport (EGSS) which has seen dramatic improvements and additions brought to the X-Plane 12 version and fixes for the X-Plane 11 version. This update is free for those already owning the X-Plane 11 version of London Stansted Airport.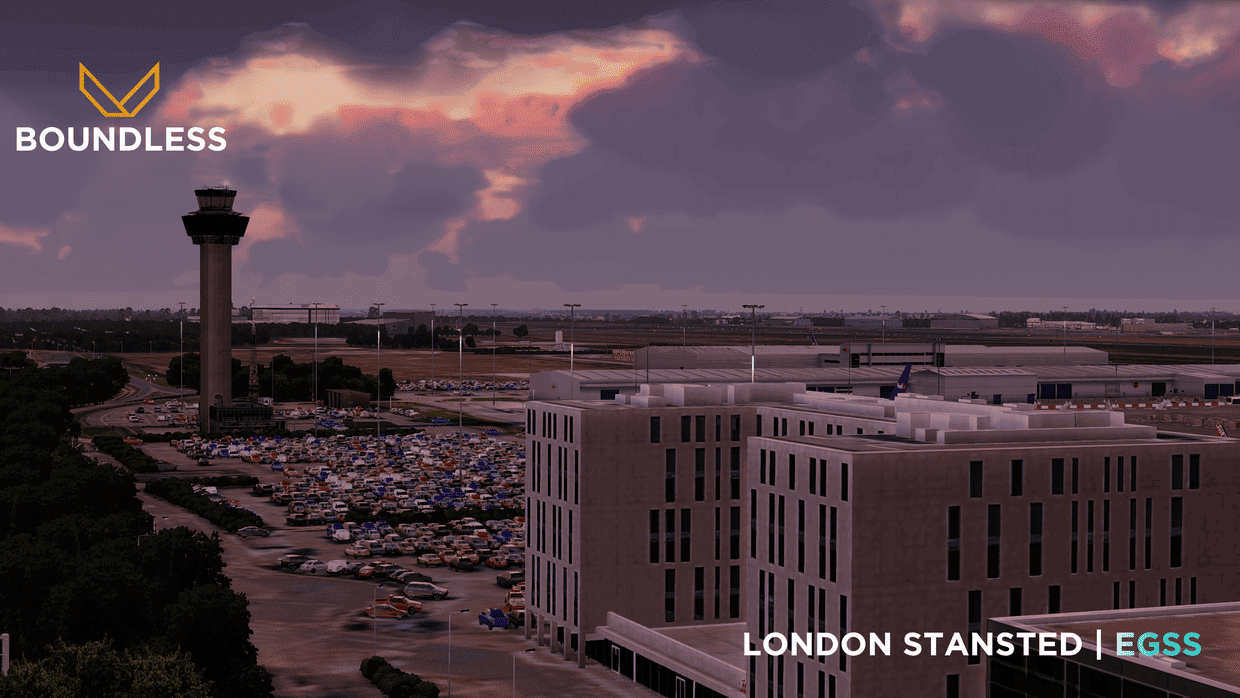 The add-on brings extensive updates to the previously impressive Stansted Airport. Due to the compatibility with X-Plane 12, the developers have added dynamic weather effects to the airport that look extremely impressive. These include changes to the ground and building textures during the winter, including custom-mapped densities on the ground snow cover, which adds significantly to the immersive feel. The add-on also includes custom vehicles that reflect those the actual airport handling and maintenance crews use. Other notable features include new runway textures, reduced file size, and full SAM compatibility. Additionally, the developers have added optional custom static aircraft that reflect the real aircraft traffic you would find around the airport; this includes fully liveried 777s, 737s, A320s, and more.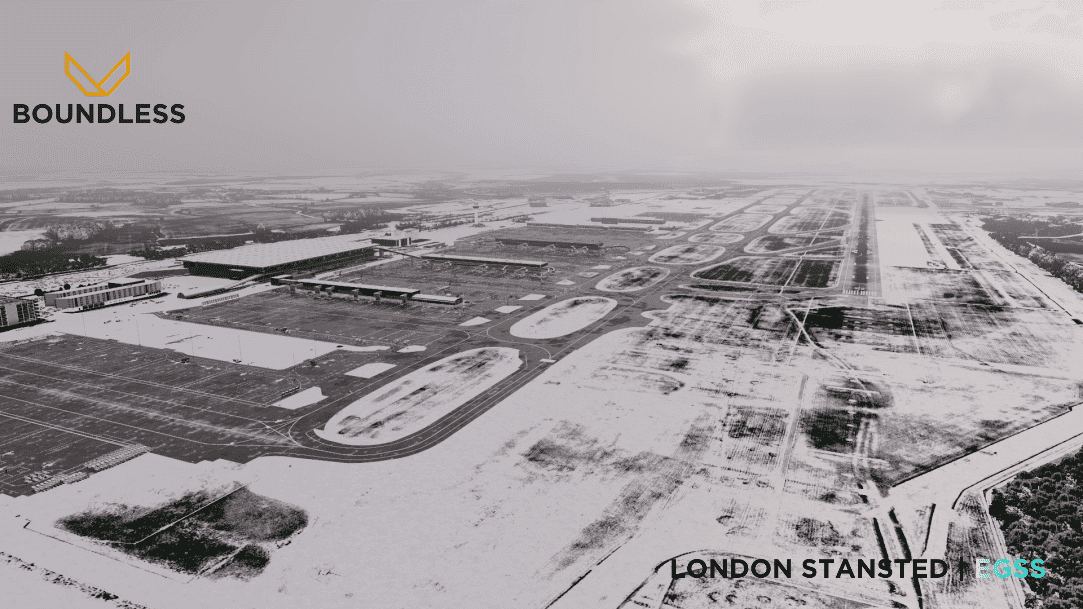 Boundless London Stansted Airport is free for users who already own the X-Plane 11 version of the airport and will receive this update via email. Otherwise, it is available for purchase direct from Boundless' website at a discounted price of €15,34 ($17.18) until May 13th, after which it will be available for €19,17 ($21.46).
Features included in this update to Stansted Airport:
X-Plane 12 Compatibility
SAM Compatibility
Airport ground traffic
Custom animated road traffic
New runway textures
General bug fixes
Reduced file sizes
Optional branded static aircraft