French add-on developers Pilot Experience Sim took to their Facebook page yesterday to announce the release of their rendition of Brest-Bretagne Airport (LFRB) for Microsoft Flight Simulator. Known for their "Settings Packs" for the Prepar3D flight sim platform, this airport rendition is their seventh offering for MSFS.
Table of Contents
Brest-Bretagne Airport (LFRB)
Aéroport de Brest Bretagne, formerly Brest Guipavas Airport, is an international airport serving Brest, France. It is located in the commune of Guipavas and 10.2 kilometers northeast of Brest, within the département of Finistère. The airport offers regular scheduled passenger services to destinations in France, the United Kingdom, Spain, and Greece. Primary operators at the airport include Air France and its subsidiary HOP!, Aer Lingus, easyJet, and Transavia. In December 2012, it passed the million-passenger mark for the first time in its history.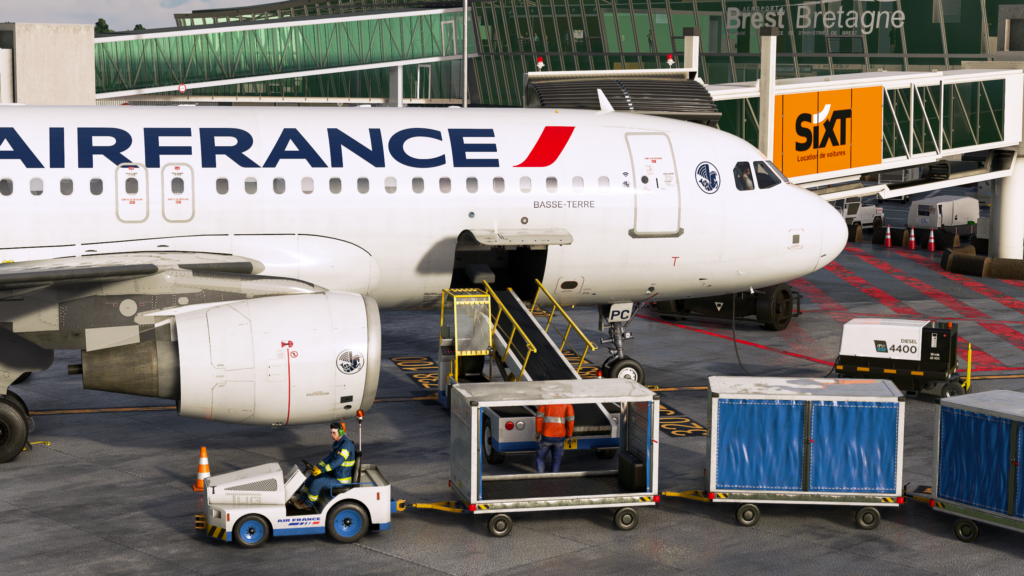 Key Features
PESim's Brest Airport features a realistic airport layout that is reflective of the real-world location as of 2023. The airport's buildings have 100% PBR ultra-realistic HD texturing for the best immersion in-sim. Further features include a realistic terrain profile, a custom accurate runway profile, a new AFCAD 2023, and custom jetways. Moreover, the developer has included a custom GSX Pro profile for simmers who utilize the product. PESim also states that their rendition has been FPS optimized for the best performance.
Closing notes
PESim's Brest-Bretagne Airport is available to purchase exclusively for two weeks on the iniBuilds store and retails for GBP 12.79 excluding VAT. The developer has also released a trailer showcasing the airport via the iniBuilds YouTube channel. For more flight sim-related news, announcements, releases, and more do check out our coverage on FSNews.eu.