Chudoba Design, a developer who has already created a number of sceneries for both X-Plane 11 & 12 and Microsoft Flight Simulator, has exclusively shared with us some news about the upcoming Gothenburg Airport (ESGG) for X-Plane 11 & 12.
Innovative features
Filip from Chudoba Design told us that he encountered a lot of challenges developing the Gothenburg scenery. The main challenge was definitely the jetways, which don't move in all possible axis. These jetways can be found at many Scandinavian international and regional airports. However, Filip was able to overcome this issue using the SAM plugin, thus, these jetways are going to be fully functional.
It's not only the airport that is going to be included in the rendition from Chudoba Design's studio. The close vicinity of the airport is being recreated as accurately as possible to real life. There is going to be ortho imagery and PBR textures on nearby polygons, such as McDonald's, depots and a gas station.
Please mind that the images below don't represent the final result of the scenery and there is still a lot to be improved or changed.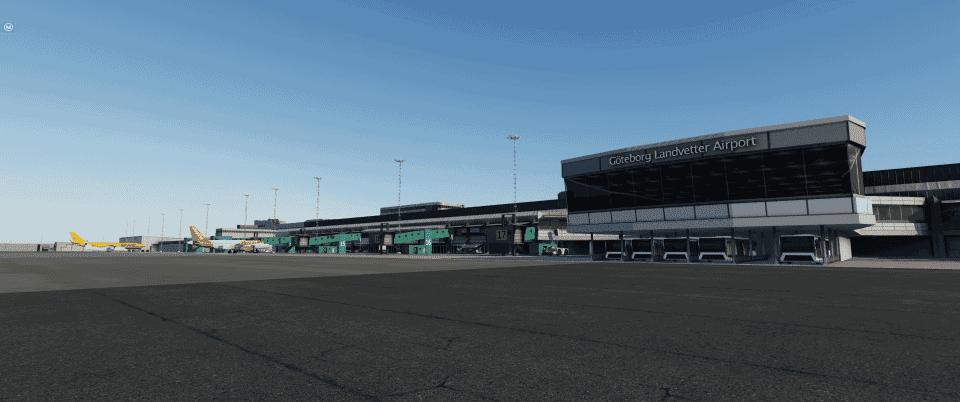 Features and compatibility
Chudoba Design Gothenburg is going to be fully compatible with any given SAM Plugin add-on, as well as Just Flight's Traffic Global. The scenery should be released within the next few weeks, initially for X-Plane 12. This version still needs some improvements to the ground polygon. Later on, Filip aims to bring the X-Plane 11 version to life a few days after the X-Plane 12 version release. This is because the X-Plane 11 version of the scenery still needs a bit more polishing with PBR and textures.
On the other hand, if you purchase the X-Plane 12 version of the scenery, you get the X-Plane 11 license completely for free.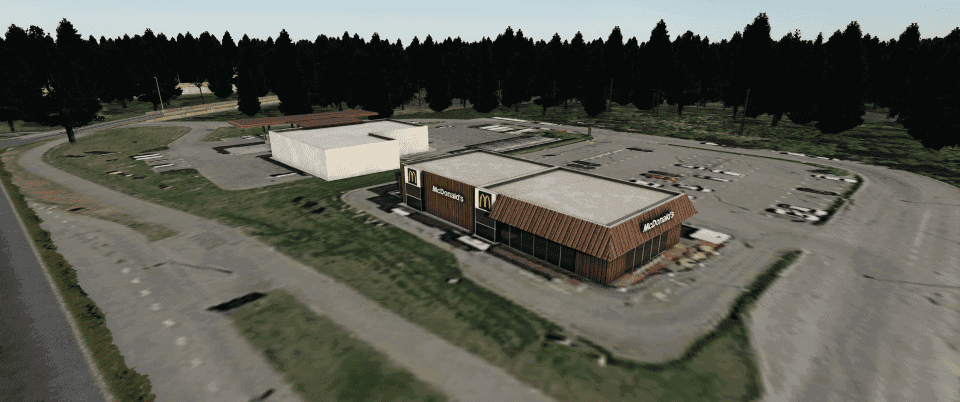 There is also going to be a small easter-egg that includes our logo hidden somewhere in this scenery. Make sure to find it and post it on our Discord server later.
Some more from Filip about his Prague scenery
Lastly, Filip also spoke about debugging his famous Prague scenery for X-Plane. This was overwhelmingly requested by the community as the scenery, especially on slower PCs struggles with performance.
Chudoba Design mentioned that this unfortunately isn't the problem of his scenery, rather than the surroundings and the close vicinity of the dense autogen of Prague and X-Plane struggling to render it properly. This was confirmed after many attempts of putting the whole of Prague airport in the desert. Filip shared this news via his Discord server.
If you would like to read more about Chudoba Design and his work, make sure to read our different article here.