TearWear Designs announced via an X-Plane.org forum post the release of their rendition of Cleveland Hopkins International Airport (KCLE) for X-Plane 12. The freeware rendition is their ninth product offering for the platform. The product has been provided by CLEFSDevelopment and HornetAircraft in cooperation with TearWear Designs.
Table of Contents
Features of the rendition
According to the developer's notes, their rendition of Cleveland Hopkins International features an up-to-date airport layout and taxiway structure reflecting the latest modifications. The rendition also features custom-made objects meticulously crafted for the entire airport, an intricately designed terminal interior, true-to-life airport texturing, markings, and groundwork providing unparalleled realism.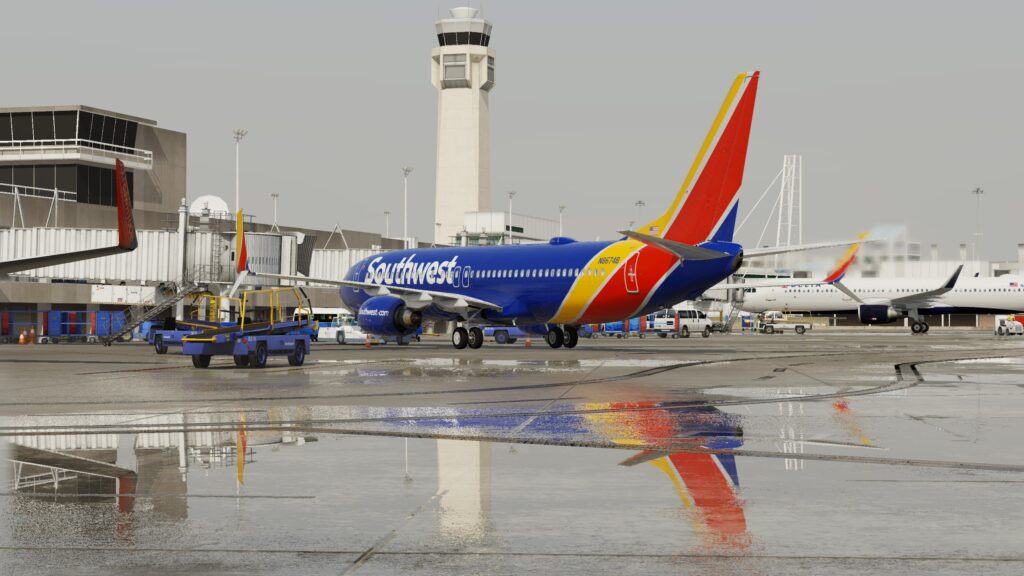 Further features of the product include a custom mesh designed for compatibility with Ortho4XP, hand-placed autogen and vegetation enhancing the airport's look and feel, and SAM jetways and marshallers for added functionality and realism. The developer also states that the rendition is optimized to provide the best performance in-sim ensuring a smooth and convenient experience. The rendition also features custom-built ortho tile rendered at ZL16, with higher resolution ZL17 through ZL19 around the airport.
A brief description of Cleveland Hopkins International
Cleveland Hopkins International Airport is the primary airport serving the city of Cleveland, Ohio, USA. The airport is located in Cleveland's Hopkins neighborhood, nine miles southwest of Downtown Cleveland. It is adjacent to the Glenn Research Center, one of NASA's ten major field centers. Cleveland Hopkins offers non-stop scheduled passenger services to over 40 destinations. It is served by a number of airlines including Aer Lingus, American Airlines, Delta Air Lines, JetBlue, and United Airlines.
Where to download?
TearWear Designs' Cleveland Hopkins International is available to download on the X-Plane.org store. As the rendition is a freeware product, it is available to you free of cost. For further reading to check out our coverage of other X-Plane news and releases.