Cowan Simulation has recently taken to their Facebook page to share some previews of their upcoming Bell 222B for Microsoft Flight Simulator. The developer is well-known for their various helicopter add-ons for the platform, such as Bell 206 or MD 500E. They also created some aircraft for the X-Plane platform, too.
In the Facebook post, Cowan Simulation shows three different images of the Bell 222B. There is an image containing the cockpit and two images showing off the external model with all of its perks. The cockpit features steam gauges with modern navigation instruments. It seems that the developer also had taken a look into the cockpit lighting and adjusted it to their desire.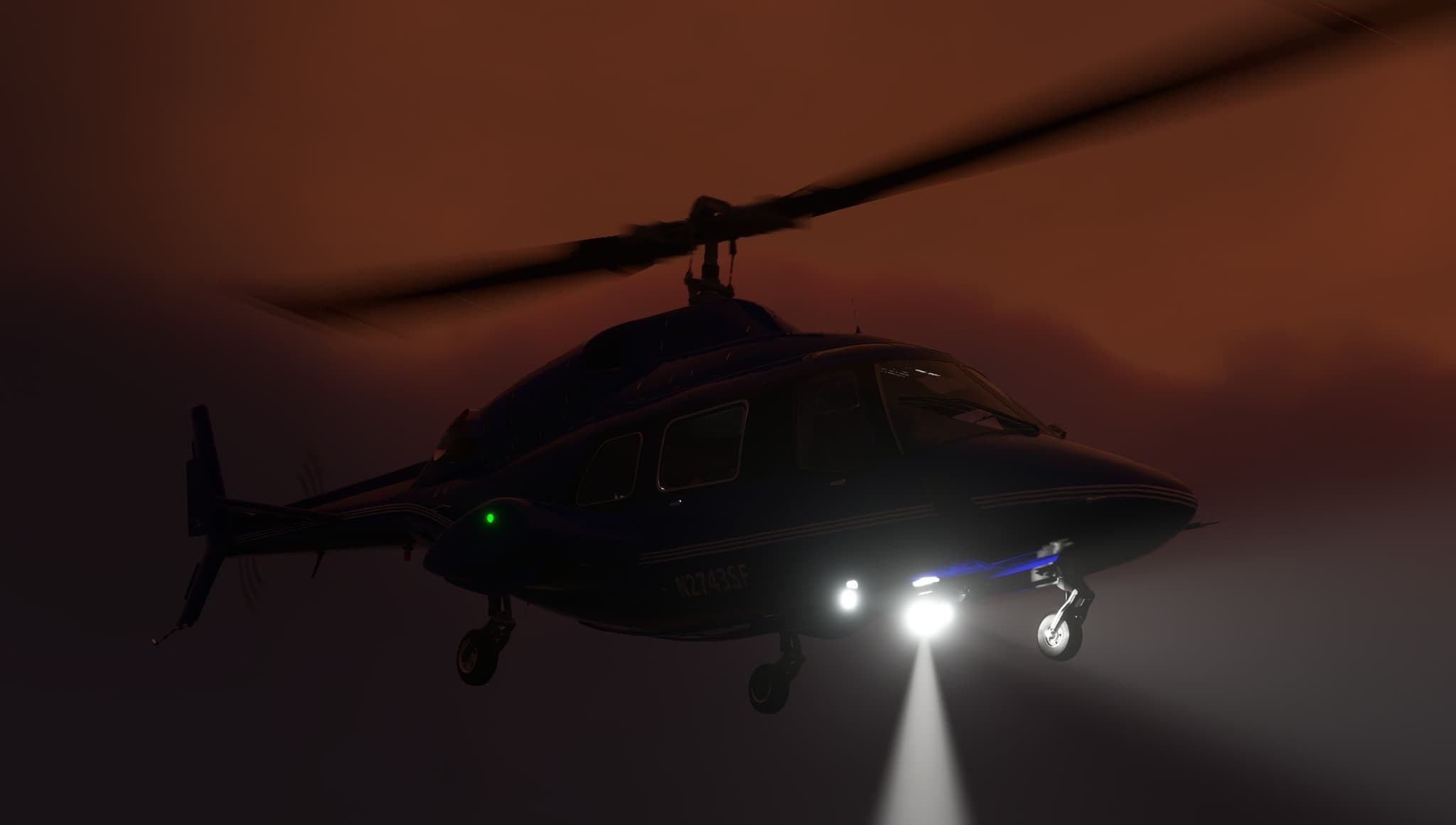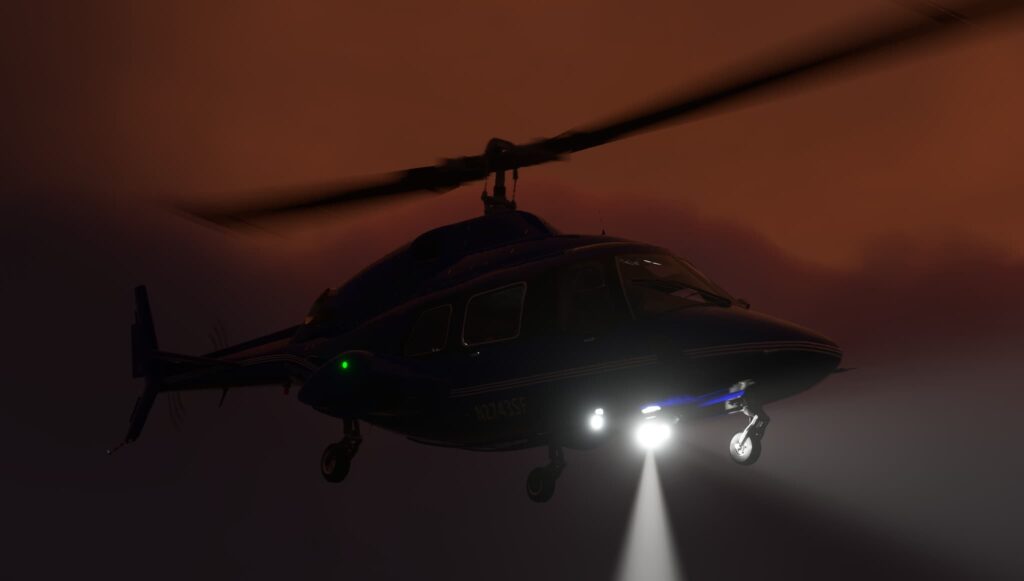 Speaking of the external model, two different images were shown, and both of them are under worse lighting conditions, which makes especially the aircraft lighting come to life. The model seems to feature high-quality and detailed PBR textures, placed on a very clean 3D model.
In the comments under one of the images, there was a question regarding the soundpack of this add-on, to which Cowan Simulation responded that there are custom sounds, representing the Bell 222B.
There is no much further information on this add-on for Microsoft Flight Simulator. If you would like to learn more about heli-simming in the world of Microsoft Flight Simulator, check out our article about the simulator update that brought helicopter functionality into Asobo's platform.