Flight Sim Labs took to their forums to update the public on their progress with the Concorde add-on currently under development for MSFS and Prepar3D V5. This update post comes several months after their first look post, which significantly accelerated community hype for this project.
The Concorde is likely the most famous – or infamous – airliner ever produced. The supersonic, long-distance, ultra-luxury cruiser garners copious attention from flight simmers all over the planet. Those who missed the opportunity to fly aboard this engineering masterclass before her retirement relish the opportunity to pilot it in flight simulators today. Flight Sim Labs aims to bring a product that will satisfy those needs and significantly raise the bar for supersonic simulation in flight simming across the board.
The post to the Flight Sim Labs' forums focused on the dynamic and ambient lighting throughout the cockpit. Various images were shared, intending to showcase the high-quality texturing and night lighting while maintaining some secrecy to allow for future teases. Additionally, it became clear that this add-on will include several quality-of-life features unavailable with competing Concorde renditions.
Forum and social media reactions are overwhelmingly positive and indicate that this add-on is receiving considerable hype. The community hopes this release will finally fill the gaping Concorde-shaped hole left in flight simulation and allow them to live out their dream of piloting this engineering masterpiece.
Flight Sim Lab's Concorde – Features:
Virtual Cockpit:
The development team at Flight Sim Labs is no stranger to flight simulation and add-on development; this team brought one of the highest-quality renditions of the Airbus A32X series to P3D and flight simulation as a whole. With the Concorde, the team has paid close attention to cockpit texturing; from metal to plastic to glass, all the materials are skillfully worn and visually distinct, creating a realistic cabin environment.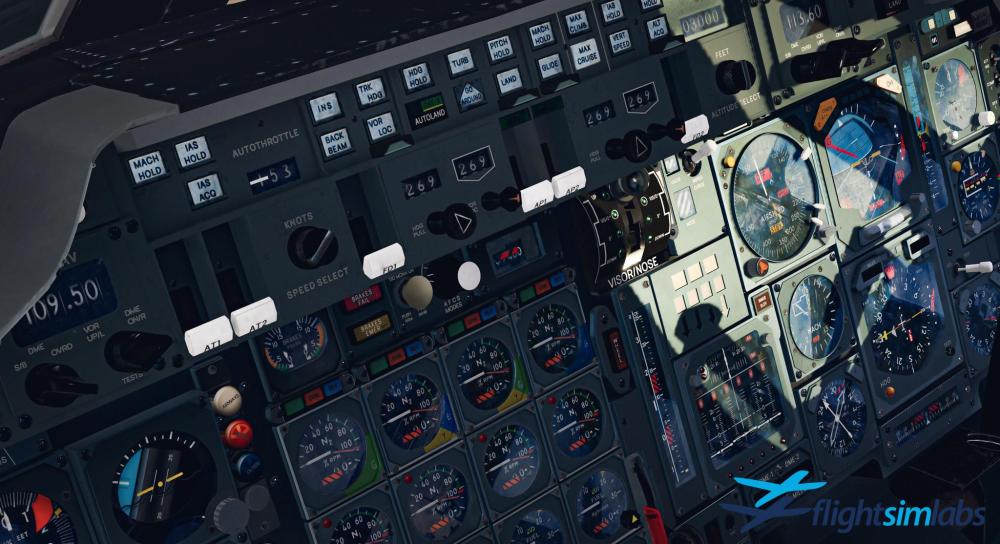 The screenshots showcased in this update are taken in Prepar3D, a flight simulation platform developed using Microsoft Flight Simulator X (FSX – released in 2006). For MSFS simmers, all details should be taken with a grain of salt; however, if this addon can look as impressive as it does in a 17-year-old engine, it should be stunning in MSFS.
Lighting:
Flight Sim Labs is proud to detail the attention that went into a dynamic lighting system for their Concorde add-on. The screenshots showcase a warm, ambient glow to all the instrument back-lighting and glare visible on the instrument glass. The post states: "You'll find at 50,000ft, the window blinds will often need to be extended in an effort to see the instruments more clearly." Indicating the dynamic rendering system may prove an added challenge on some high-altitude flights.
As mentioned, these details are showcased in P3D; there is no insight into how this will translate to MSFS. Stay tuned for more information as it becomes available!
Navigation:
The update details the apparent lack of modern navigation equipment onboard the Concorde. The developer writing this post indicated that this took him aback upon his move from the Airbus A32X project to this one. This perspective pushed the team to develop a custom flight bag for flight simmers to use as a reference throughout their flights.
The tools available for pilots of the Concorde were analog only; this has been translated to Flight Sim Labs' Concorde as well. The flight bag is entirely composed of paper-based materials. All charts and checklists will be available in a similar vein to an electronic flight bag; however, they have all been converted to analog counterparts. The charts include all the valuable information that flight simmers are accustomed to, such as navigation aids, warning areas, scheduled routes, VHF and HF frequencies, and deceleration points.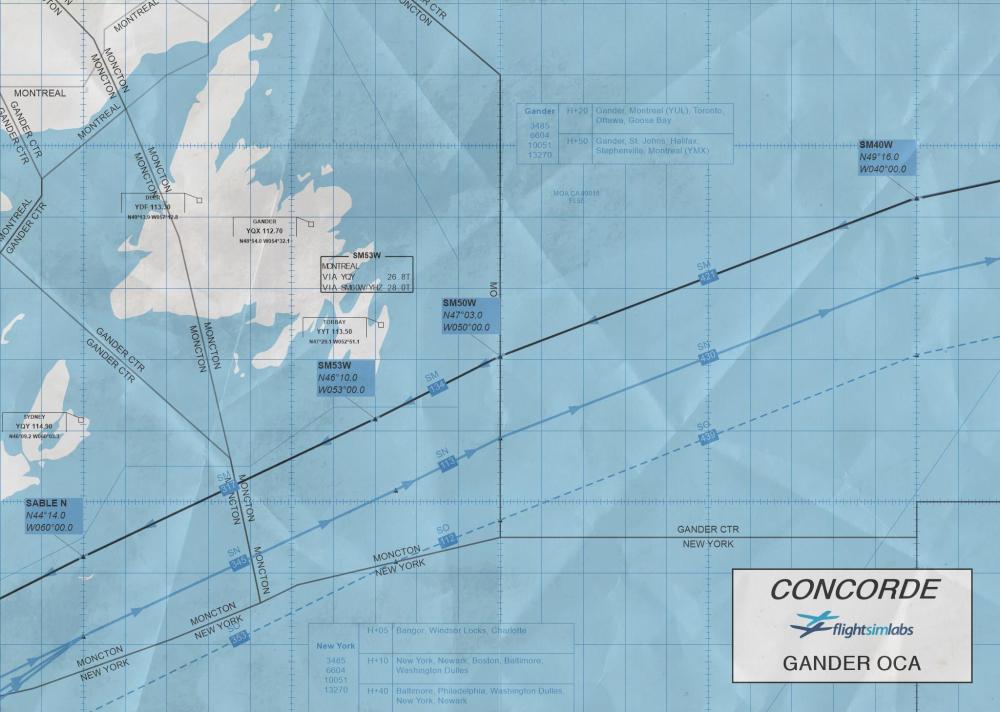 A nice feature of this paper-based flight bag is the faithfulness to the era being operated in. Charts are accurately simulated for British Airways flights in 2003, the late 70s, and the early 80s. Additionally, Flight Sim Labs has included versions used by Air France crews for those seeking the authentic French expérience.
Quality of Life Features:
The Concorde is a highly complex bird to fly; she constantly needs Center-of-Gravity adjustments and precise fuel and throttle adjustments to maintain stable flight. The developers snuck the announcement of a massive quality-of-life feature into this update post: a virtual flight engineer. This feature, missing from alternative Concorde add-ons, drastically improves the flight simming experience. Releases that didn't include a virtual flight engineer were challenging to fly and required constant adjustments or a half-baked alternative that never truly did the job correctly.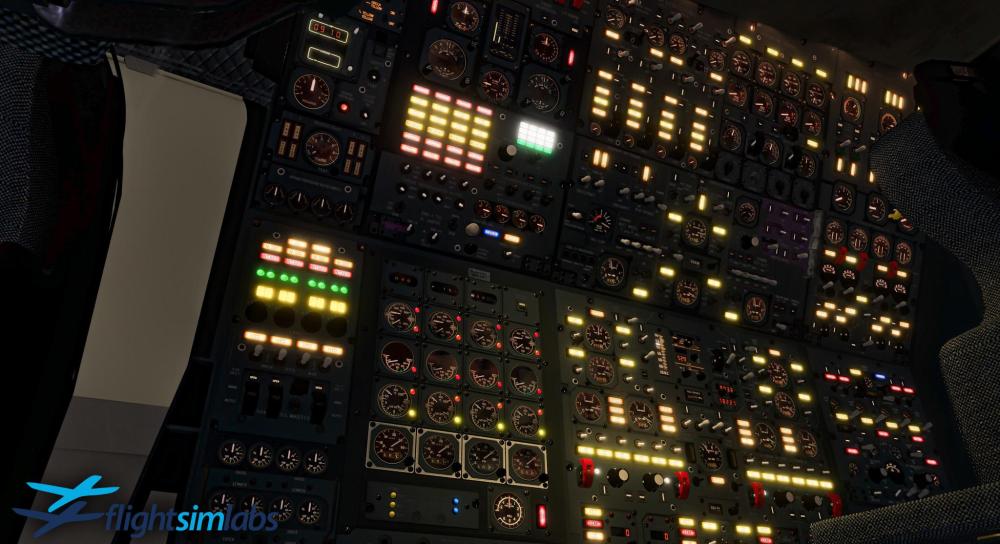 Flight simmers will finally receive the Concorde rendition we've always wanted. This feature, among the rest, justifies the hype for this addon. This addon will first release to Prepar3D V5 before being brought to MSFS later. There is no word on the release date or pricing; however, the developers indicated that the project will enter its beta phase next week. Stay tuned for more information as it becomes available!