Some new information about the upcoming scenery of the Gateway to the Golden City!
Mir from the Flightbeam development team has previewed Terminal 1 of San Francisco International Airport (KSFO) for Microsoft Flight Simulator. He shared these previews via the Flightbeam website.
The shots show the Harvey Milk Terminal 1, which is a completely new section of the airport that replaced the ageing Southwest Terminal. According to Flightbeam, this scenery project aims to be as much future-proof as possible.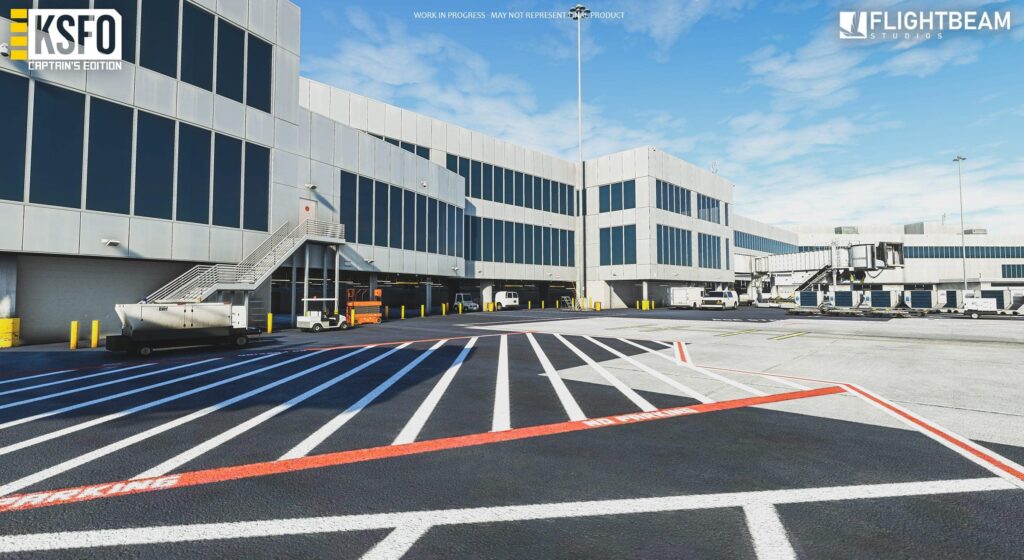 Mir also spoke about the performance and optimization of this scenery. He promised that there is new "state-of-the-art" optimization techniques, ensuring a smooth simulator experience for any virtual pilot.
San Francisco International Airport is an international airport serving San Mateo County. According to the data, it is the seventh-busiest airport in the United States and the 24th busiest in the world by passenger count. The early operations at this airport date as far back as 1934. Later, in 1937 there was a new terminal built and United Airlines became a key operator of this airport. Operating flights to New York and Los Angeles with their Douglas DC-3s.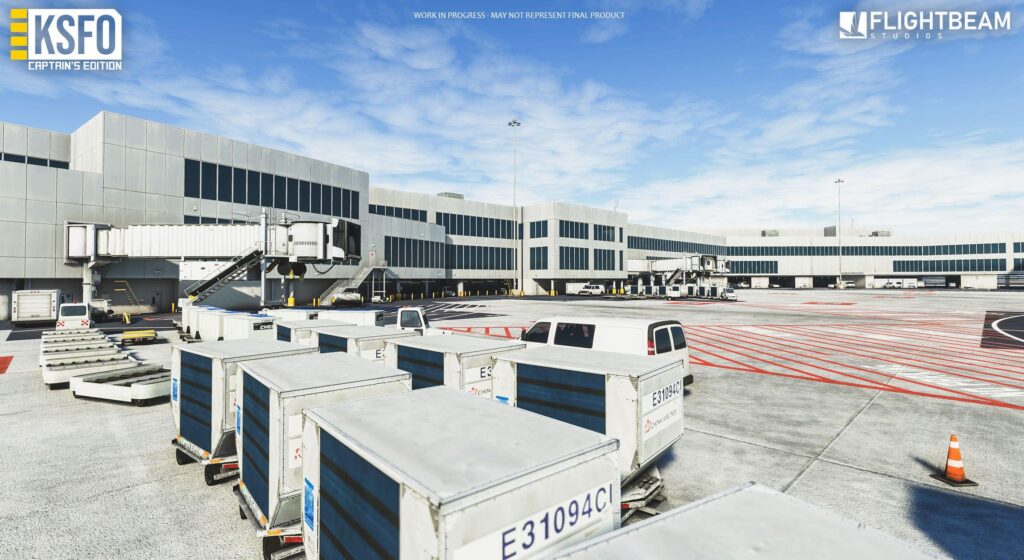 Nowadays, the airport is operated by a plethora of international airlines around the world. The airport serves as both a domestic and international hub for passengers flying to different continents and cities in the United States. Virtual pilots will definitely enjoy this airport on an online network, as it usually is busy.
Speaking of some of the interesting routes virtual pilots can fly to or from San Francisco, these include connections to Boise, Heathrow, Honolulu, Barcelona, Tokyo and much more.
There is not much more information shared about Flightbeam's San Francisco: Captain's Edition as of yet. However, if you would like to read more about the work of Flightbeam, make sure to read our article about the previous previews of this scenery.