iniBuilds took to their Discord server yesterday to announce the release of Fly X Simulations' rendition of Teesside Airport (EGNV) for Microsoft Flight Simulator. Originally an add-on developer for the X-Plane flight sim platform, this airport rendition is their first product offering for MSFS.
Table of Contents
Key features
Fly X Simulations' first MSFS airport add-on features a highly-detailed replica of the real-world location, the airport's terminal, and surrounding buildings. The airport rendition also features custom-modeled terminal interiors, PBR texturing on all models, shading and occlusion effects, and the use of native, highly efficient gITF models. The developer further states that the rendition also includes custom orthophoto for the airport and the surrounding areas.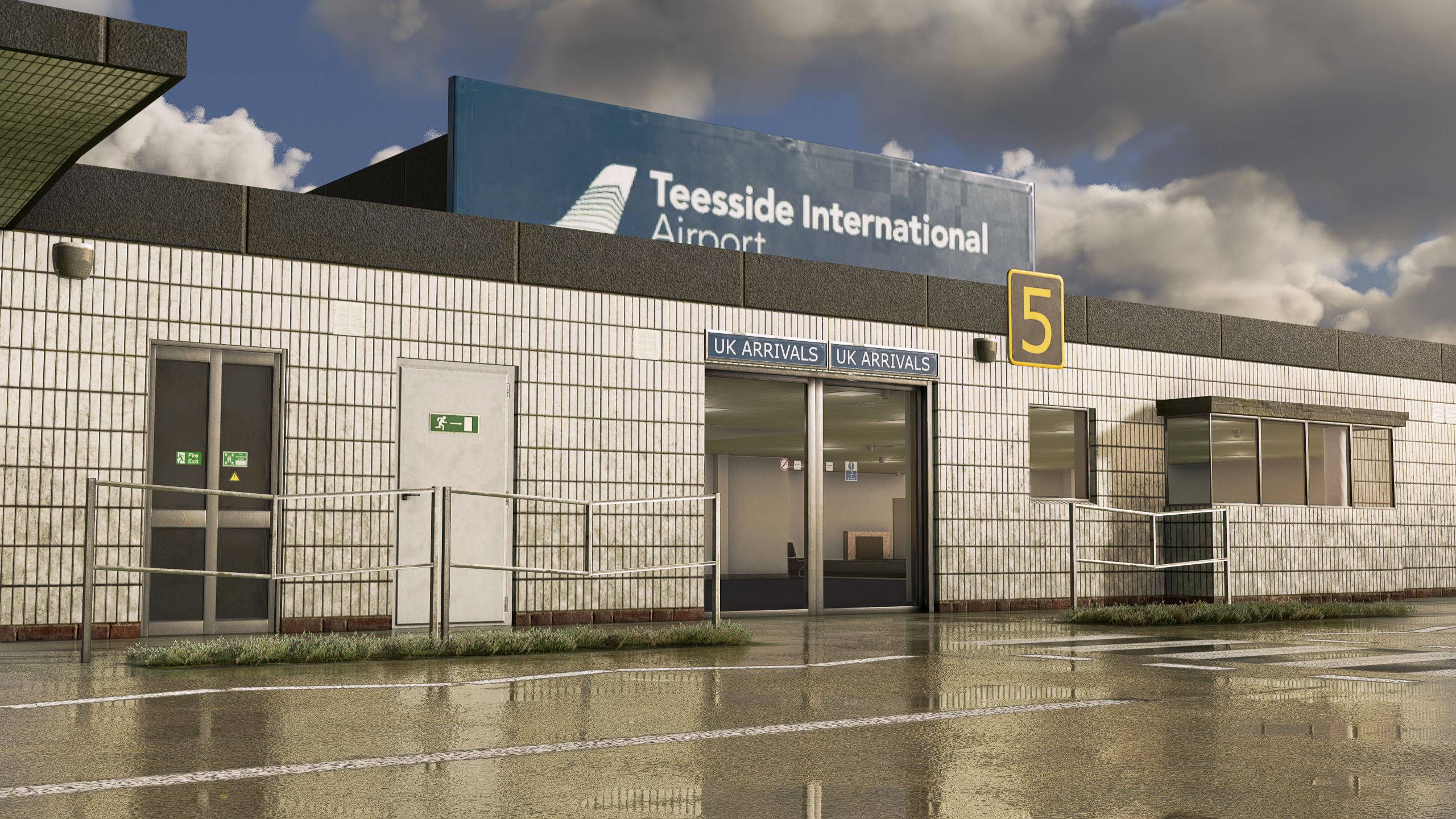 A little about Teesside Airport
Teesside International Airport, formerly Durham Tees Valley Airport, is an international airport located ten miles southwest of Middlesborough, Northern England. The airport primarily serves the North East namely Teesside, County Durham, and North Yorkshire. The airport is served by a number of airlines including KLM, Loganair, and Ryanair offering services to destinations across Europe.
Where to buy?
Fly X Simulations' Teesside International is available for purchase exclusively on the iniBuilds store and retails for GBP 11.99 exclusive of taxes. The fantastic rendition is a great coastal town to fly from and explore Europe. For further reading do check out our coverage of other iniBuilds news, announcements, releases, and more for Microsoft Flight Simulator.