The development team of FSimStudios released their rendition of the Houston William P. Hobby Airport (KHOU) for Microsoft Flight Simulator.
William P. Hobby Airport is an international airport located near the city of Houston, Texas and it is one of the two international airports serving this area. It is Houston's oldest commercial airport and it was its primary airport until 1969 when George Bush Intercontinental Airport opened.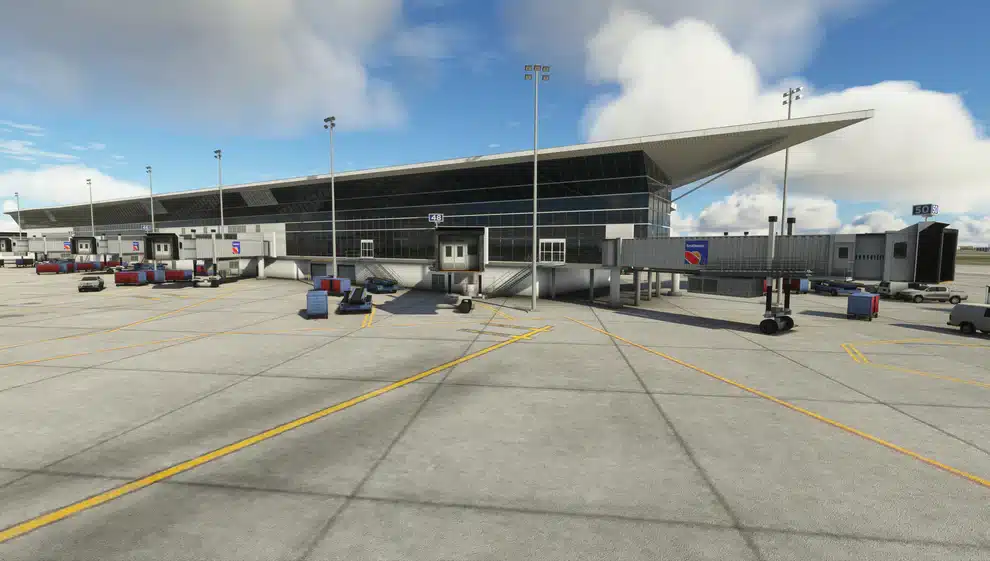 This airport is an operating base for Southwest Airlines. It is Southwest's fifth-busiest airport in its flight network. Currently, there are many destinations to choose from, and virtual pilots can enjoy flying from this airport. There are flights to Las Vegas, Atlanta, Albuquerque, New York LGA and so on.
FSimStudios developed this rendition together with Texan Simulations and they created an accurate rendition of this airport as of 2023. The airport offers custom ground textures, and high-resolution ortho imagery of the surrounding area, together with PBR materials used all over the scenery.
Houston William P. Hobby Airport Features
Codeveloped by FSimStudios and Texan Simulations
Accurate rendition of Houston Hobby Airport as of 2023
Complete removal of runway 17 to match plans for current construction
Custom taxiway signs
Custom ground textures, with discolouration to match real life
Improved high-res orthogrametry
Handmade PBR textured buildings
Detailed interiors for all the concourses of the terminal (can be turned off)
Updated AFCAD, including taxiway names and parking spots
Accurately modelled terminal building
Hobby Airport DoubleTree Hilton, where the first day of 2023 FSExpo will be held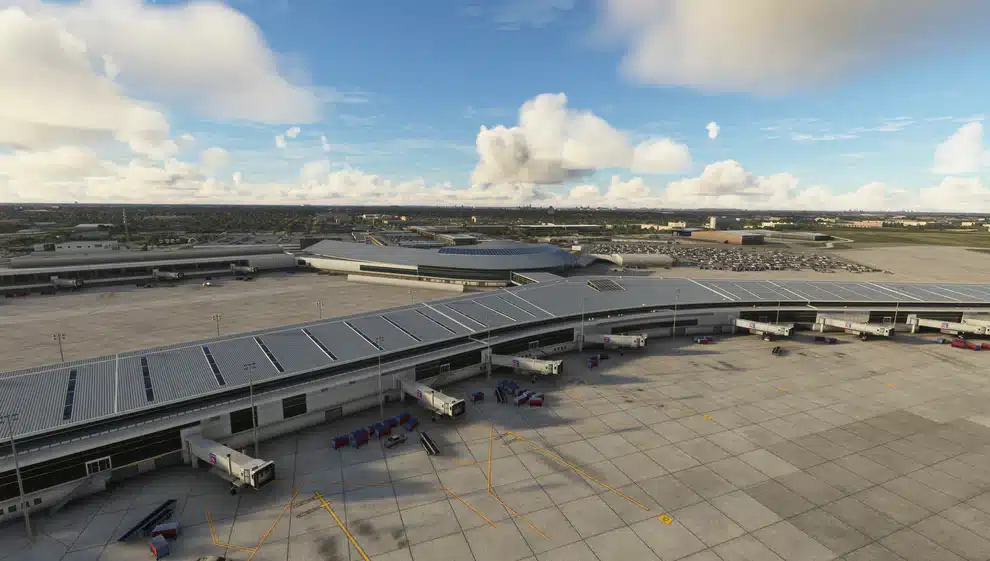 If you want to get this scenery, you can do so through the FSimStudios website for €17.50. You can also read about the developer's planned releases for this year.