Thrill-seeking flight simmers seeking an unconventional virtual flight experience will soon have another aircraft to add to their fleets.
The Got Friends development group this week took to the official Microsoft Flight Simulator forums to announce the Astro ONE personal racing drone, a battery-powered manned quadcopter based on the real-world Jetson ONE eVTOL (electric vertical take-off and landing) craft that retails for a whopping $98,000.
According to the developer's announcement, the aircraft will feature a fully custom physics engine, flight model, and electrical system design "built outside of Asobo's limitations", further noting that this design is coding-based and does not require any external applications to function.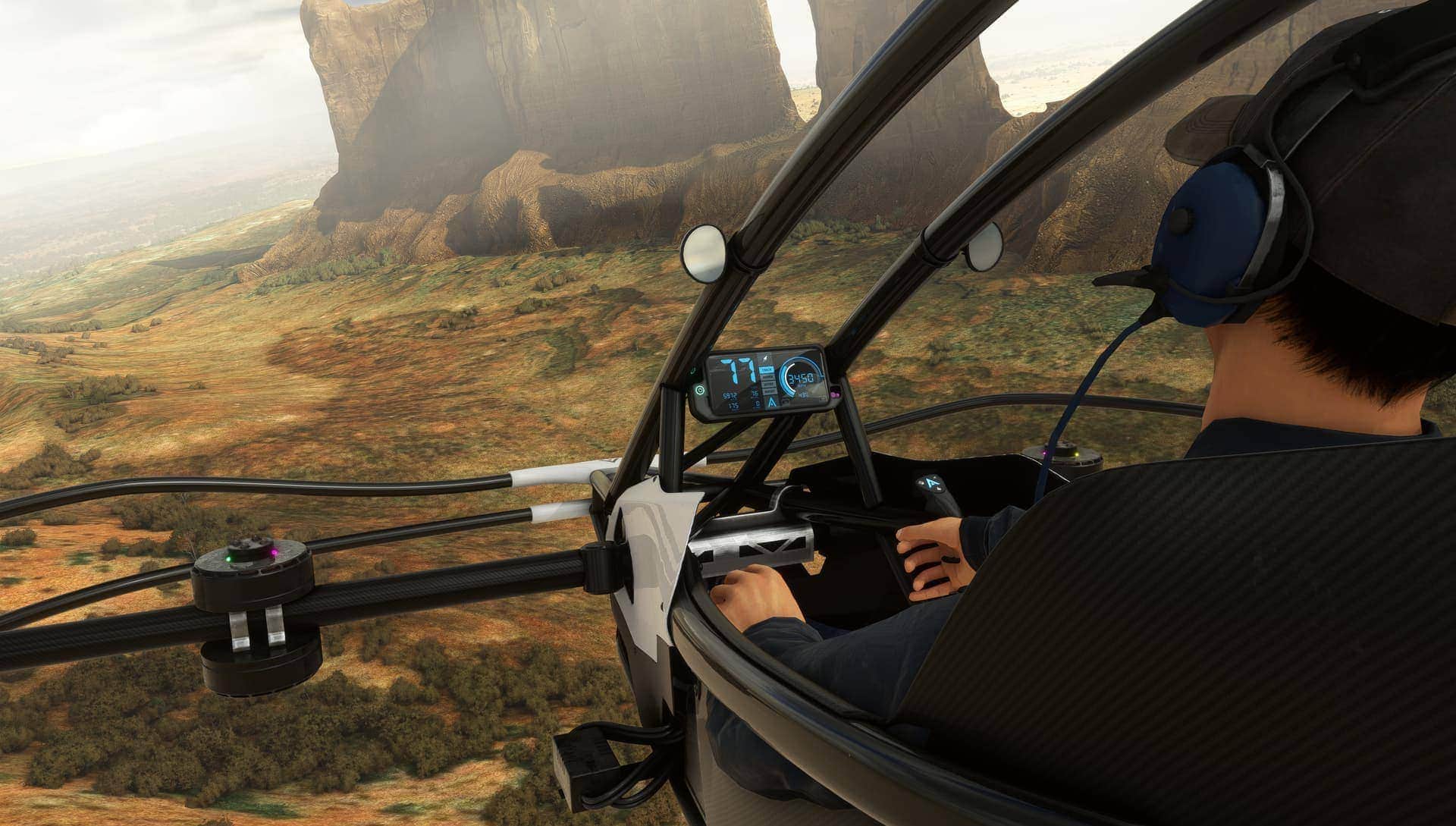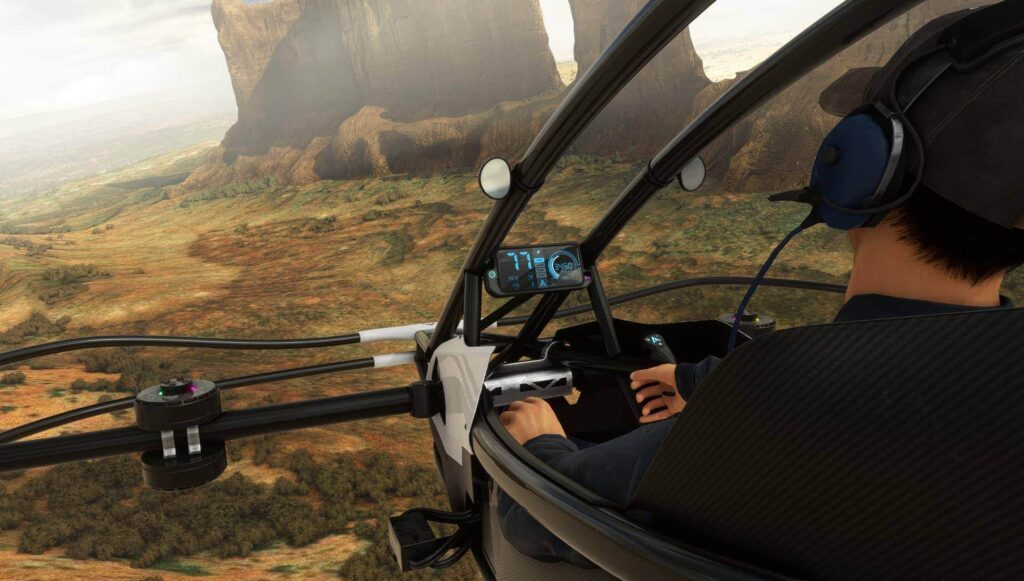 Also coming with the Astro ONE is a number of safety features to keep pilots from crashing their virtual craft while performing death-defying maneuvers. Of these include a LIDAR Safety Altitude system to prevent collisions with terrain, and a hover mode that stops all momentum and centers the craft (not unlike a consumer drone); allowing the fly-by-wire system to handle all flight controls until it's time to safely land or continue flight.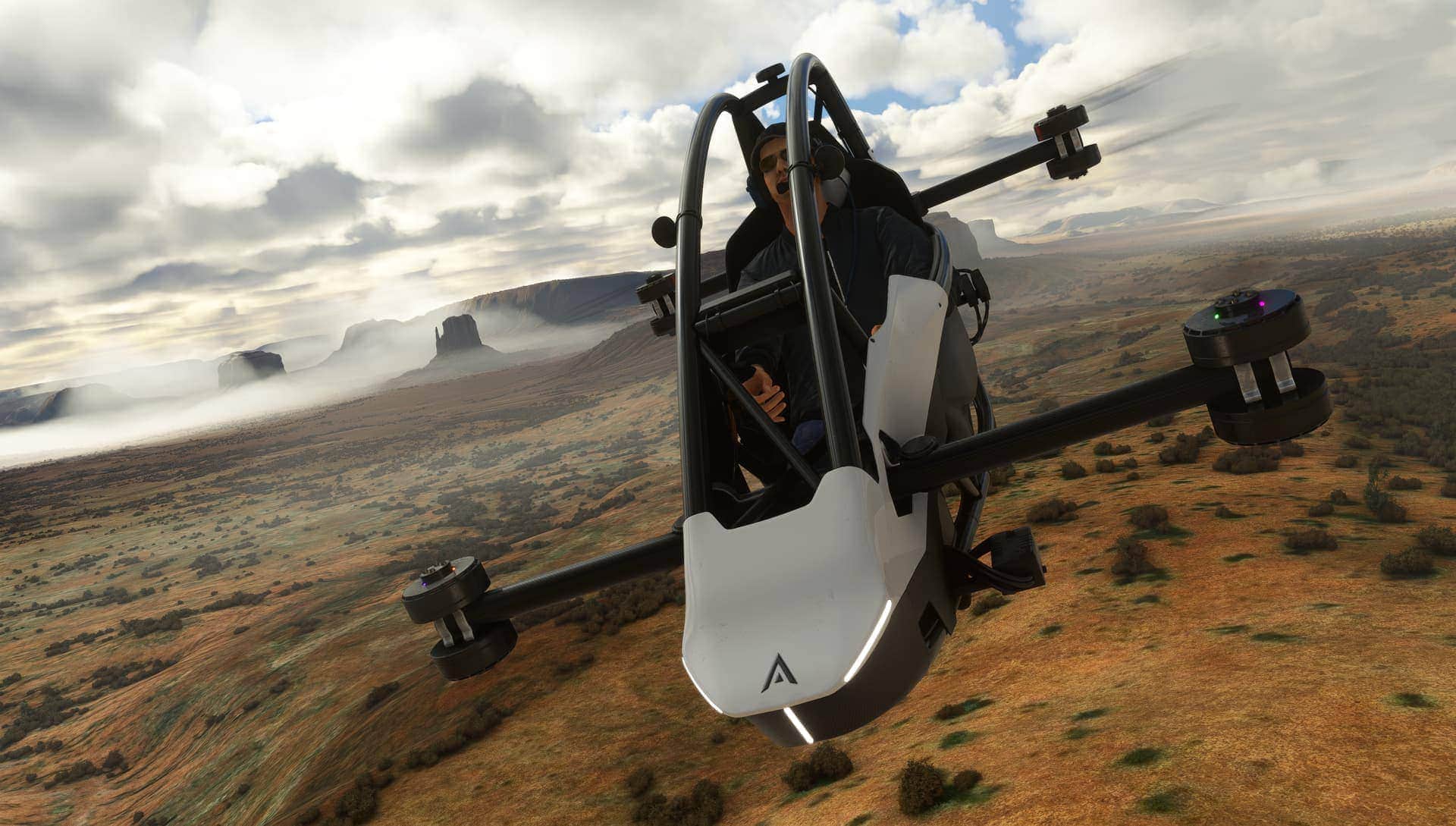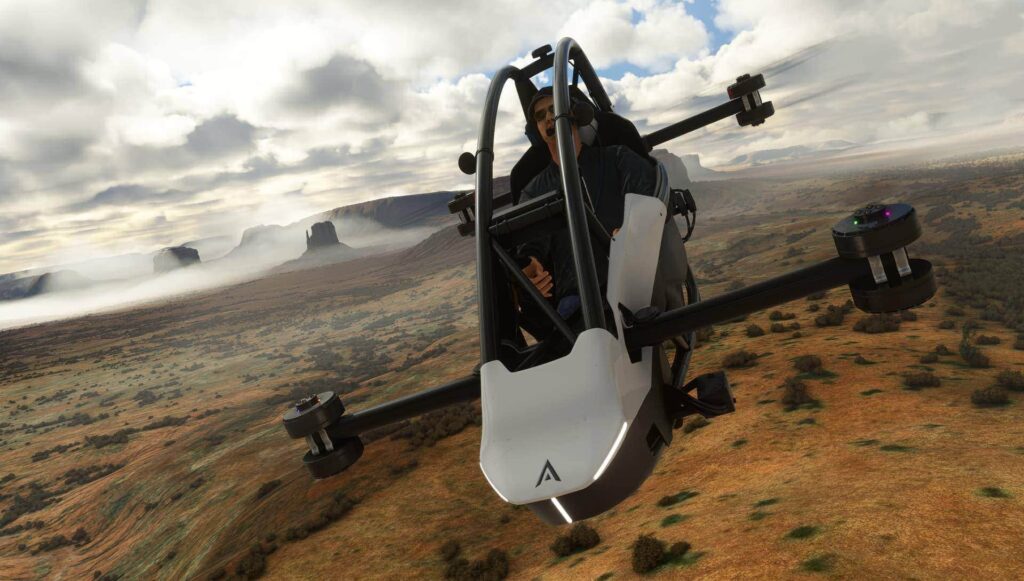 Certainly, it wouldn't be a personal racing drone without the speed. Got Friends has noted that the Astro ONE ships with 'sports mode and dynamic boosting', which effectively turns off all safety features and supplies maximum power to the craft's four motors.
A slew of optionable equipment is available with the Astro ONE, including removable mirrors, swappable shells, propellor guards, and more. For the inevitable moment the craft's battery runs out of charge, you'll be able to recharge accordingly to prepare for your next flight. Along with this comes persistence, which means that the aircraft equipment will remain as you left it the next time you fire up your simulator.
Finally, in partnership with Emerald Scenery Design, Got Friends notes that they will be including what they call 'Astro Corsa' in the release, a fictional racecourse in Moab, Utah that will allow you to put the Astro ONE through its paces.
The project is currently in the beta phase of development, and according to the developers, the Astro ONE is expected to be released for both PC and Xbox. Pricing details are yet to be disclosed.
Founded in 2021, Got Friends is a self-described team of four aviation enthusiasts specializing in aircraft development. Their product line features both payware and freeware offerings exclusively for Microsoft Flight Simulator.