Heatblur and IndiaFoxtEcho have announced via a trailer on Heatblur's YouTube channel that they are developing an F-14 Tomcat for Microsoft Flight Simulator 2020. The product upon release will feature both the F-14A and F-14B Tomcat, equipped with the Pratt & Whitney TF-30 and General Electric F110 engines respectively.
The developers at Heatblur believe that this rendition of the F-14 is the most in-depth recreation of the fighter to be brought to Microsoft Flight Simulator. They have over five years of development experience from their other projects currently available for Digital Combat Simulator (DCS).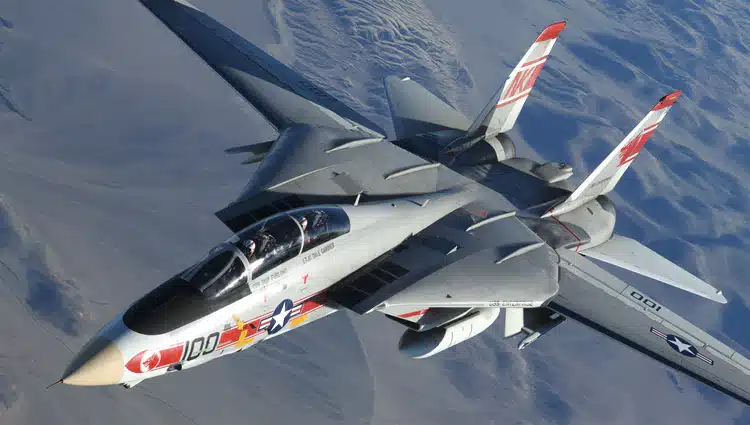 The team at Heatblur and IndiaFoxtEcho have stated that they have deeply researched the flight models and systems of the aircraft, this is in order to deliver an accurate representation of the performance and feeling of flying this powerful naval fighter.

The Aircraft will be equipped with "Jester", the friendly AI that will assist pilots with operating the aircraft. The Heatblur team stated on their website "Our proprietary AI RIO companion will help you fly and fulfill your duty in the F-14 Tomcat."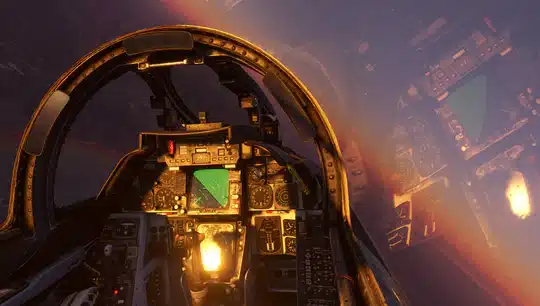 Brief History of the F-14 Tomcat
The F14 first flew on December, 21st 1970, and was introduced into service on December, 22nd 1974. It was officially retired from the United States Navy on September, 22nd 2006. Its other primary users were the Imperial Iranian Air Force and then the Islamic Republic of Iran Airforce. It is still in service with the IRI Air Force.
We are excited to see further development from Heatblur and IndiaFoxtEcho on this aircraft. They are currently working on the F-4E Phantom for Digital Combat Simulator, slated to release to Early Access in winter 2023/2024. The publisher has also released the F-14 Tomcat and the AJS-37 Viggen for Digital Combat Simulator, click here if you want to check those out. If you would like to see the YouTube video that they released showcasing the aircraft, click here.

If you want to check out what IndiaFoxtEcho has already released for MSFS, check out this article written by Noah, and find out exactly what bang he got for his 250 bucks: I Spent $250 On MSFS Military Jets So You Don't Have To.