LisiumDesign recently released their rendition of Palanga International Airport (EYPA), a highly requested airport by local flying communities, for Microsoft Flight Simulator. The release of the rendition was announced via the Flightsim.to freeware addons website.
The developer states that the rendition contains a variety of features including high definition 4K textures with PBR, custom modeled interiors, accurately modeled custom night lighting, and an up-to-date layout with the most recent construction changes. Further features of the rendition include animated models, GSX and AREX compatibility, a GSX profile available post purchase, and accurate models of buildings in the airport and its surroundings.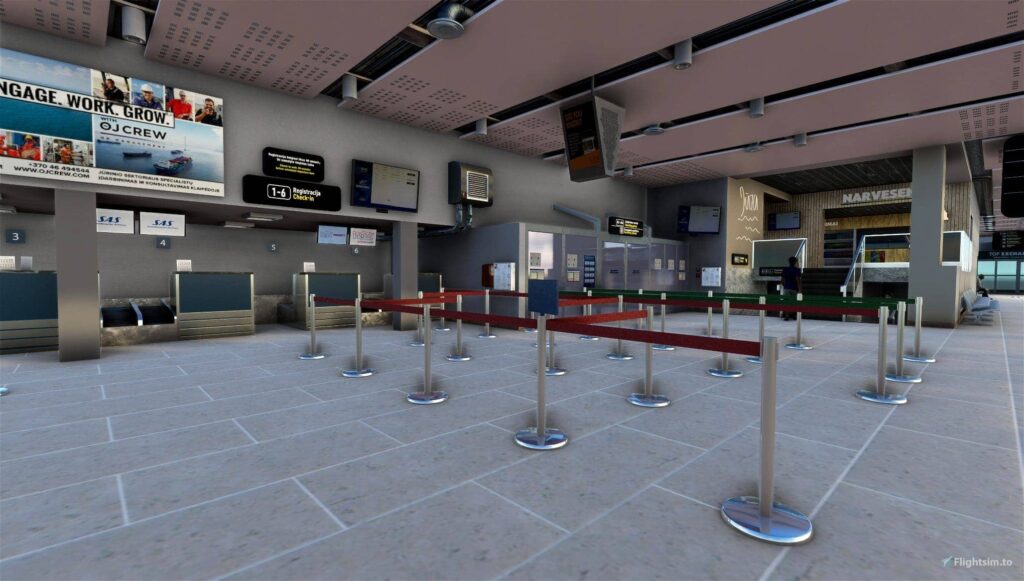 Palanga International Airport (Tarptautinis Palangos oro uostas in Lithuanian) is a regional international airport located near the resort town of Palanga, Lithuania. The airport serves the Lithuanian Baltic sea resort towns of Palanga, Klaipeda, Samogitia, and Western Latvia. It is the third largest airport in Lithuania and focuses on short and mid-range routes to European destinations. Several airlines including airBaltic, Ryanair and SAS operate regular scheduled and charter flights at Palanga.
LisiumDesign's Palanga International can be bought on freeware addons website Flightsim.to and currently retails for US$ 16.33. It is currently available at a special promotion discount of 30%. For further reading do check out our coverage of another unique addon for the platform: Parallel 42's Stripr utility.