Horizon Simulations is developing a new Boeing 787-9 for Microsoft Flight Simulator based on the default 787-10. With the initial announcement being published around a month ago, the developer already lifted the non-disclosure agreement for content creators, confirming an imminent release.
Yesterday, on Friday 20th of October, various content creators around the internet were able to get their hands on the Horizon Simulations Boeing 787-9 by Horizon Simulations. Whilst we can now fully see the plane in action, the release date is not confirmed yet.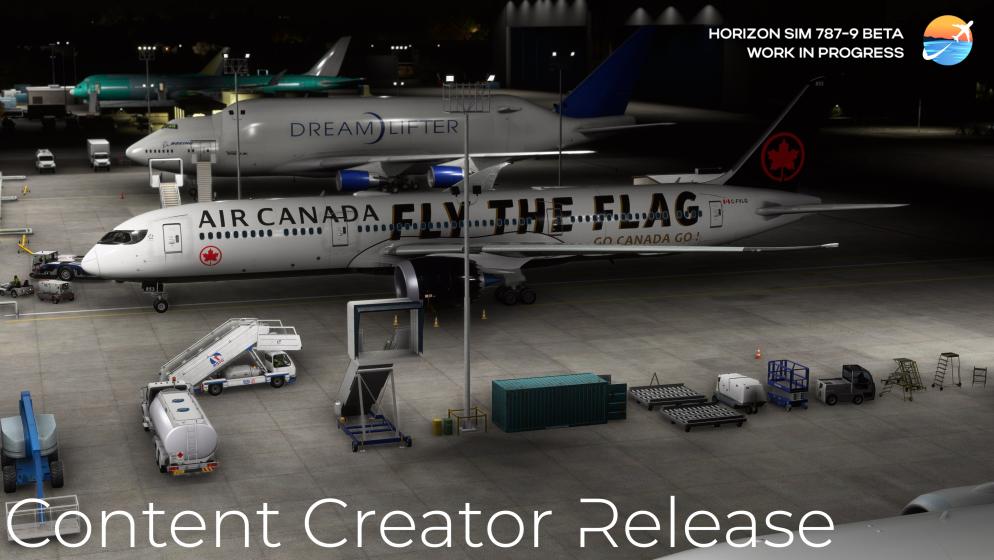 Horizon Simulations Unveils 787-9's Feature List
In addition to that, Horizon Simulations published a full feature list of this modern airliner in the Discord post. The plane will offer accurate EFB performance calculations for both available engine types.
There is also going to be a detailed exterior model with grime, dirt, markings and SATCOM antenna (optional), with custom engine models and simulated gear compression.
Further speaking about the model, the 3D model of the cockpit is also completely revamped and brings new textures, improved 3D modelling, correct engine displays and much more.
Every crucial aspect of the flight model was adjusted to represent the 787-9 correctly. This applies to flight behaviour, on-ground behaviour and even thrust, drag, fuel flow and so on.
Lastly, the 787-9 is going to include a custom GSX profile, paint kit and over 30 liveries upon release.
If you would like to learn more about this aircraft, make sure to read our coverage of the previous developer update.