iniBuilds has yesterday taken to their Forums to announce a new significant project. The team is currently working on one of the largest international hubs in the whole world, New York JFK International Airport (KJFK).
Named after one of the best-known presidents of the United States, JFK is the largest-serving international airport in New York. The airport's history dates back to 1948 and it has been renamed JFK as a tribute in 1963.
There is just enough destinations to choose from if you are flying to or from the Big Apple's JFK. The largest operators of this airport are Delta Airlines, JetBlue and American. All of those offer both short-haul and long-haul flights to Europe, Asia, Africa, South America and even Australia.
Speaking of virtual aviation operations, it is a popular destination for those looking for challenging flying on an online network. Namely, during events, such as the upcoming Cross the Pond, the airport gets really busy.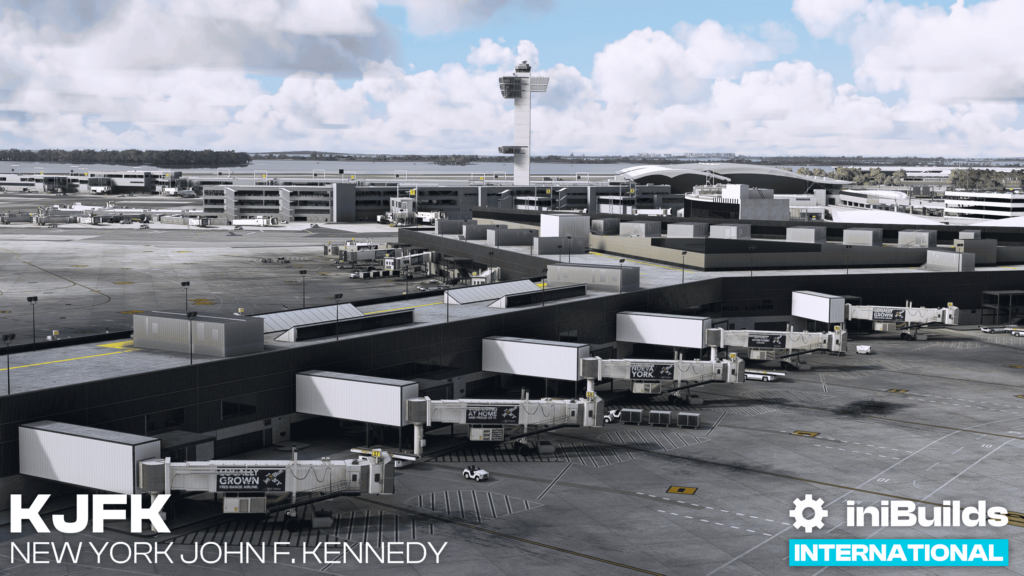 iniBuilds aims to bring a detailed rendition of this airport into the world of Microsoft Flight Simulator. According to the shared features list, there is going to be a hand-crafted ground polygon and crisp textures across the whole scenery and it is also going to feature an up-to-date airport layout. Furthermore, there are going to be custom static aeroplanes across the apron, 3D interior, custom-built jetways and much more.
iniBuilds KJFK feature list
Hand-crafted ground poly, textures with crisp, bespoke texture sets (Runways, aprons, paths, roads)
True-to-life airport landside recreation with custom ground decals, signposts, vegetation, parking barriers and more
Accurately modelled and positioned dynamic airport lighting
Highly detailed models of all airport buildings, objects and surroundings
Bespoke taxi signage as it is in the real world
Up-to-date airport layout reflecting the current, real-world location
Custom-built jetways with realistic variations using PBR texturing and animations, including gate number toppers
Fully animated JFK AirTrain between each terminal
Accurate representation of the famous Canarsie approach
Level of Detail (LOD) optimisation for every model to encourage the best performance possible
Use of the latest MSFS SDK features to allow for the best optimisation and performance possible
Custom static aircraft
Full iniManager compatibility to configure your scenery for the best possible performance for your system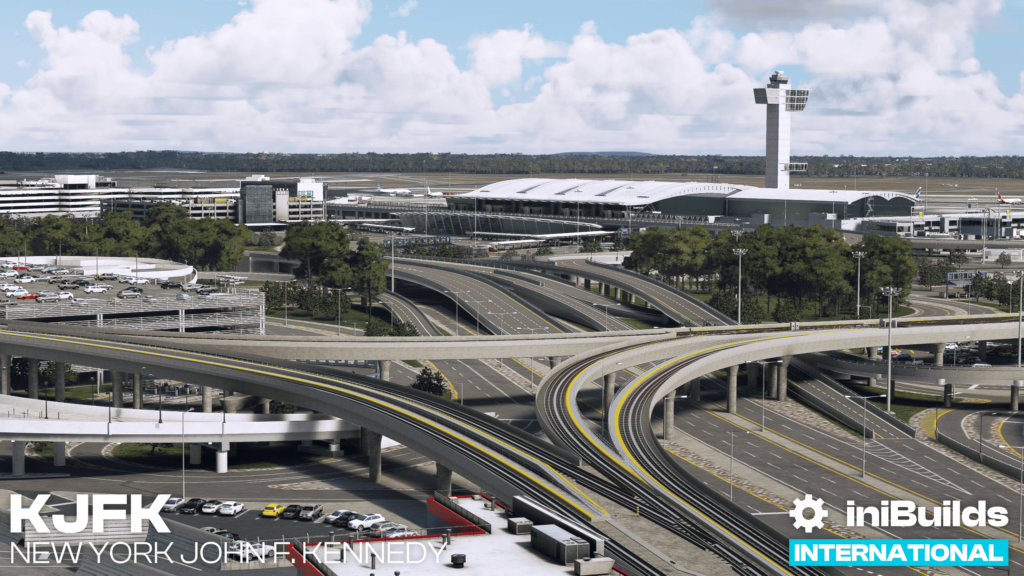 We don't know much as of yet regarding this scenery. IniBuilds didn't yet share any pricing information or information on when the scenery is going to be released. If you would like to learn more about iniBuilds and their work, make sure to read about their recently released Chios scenery for Microsoft Flight Simulator.