The development team of iniBuilds has published their newest version of London Heathrow Airport for Microsoft Flight Simulator. The team has created the announcement about this release through their Facebook page and other social media.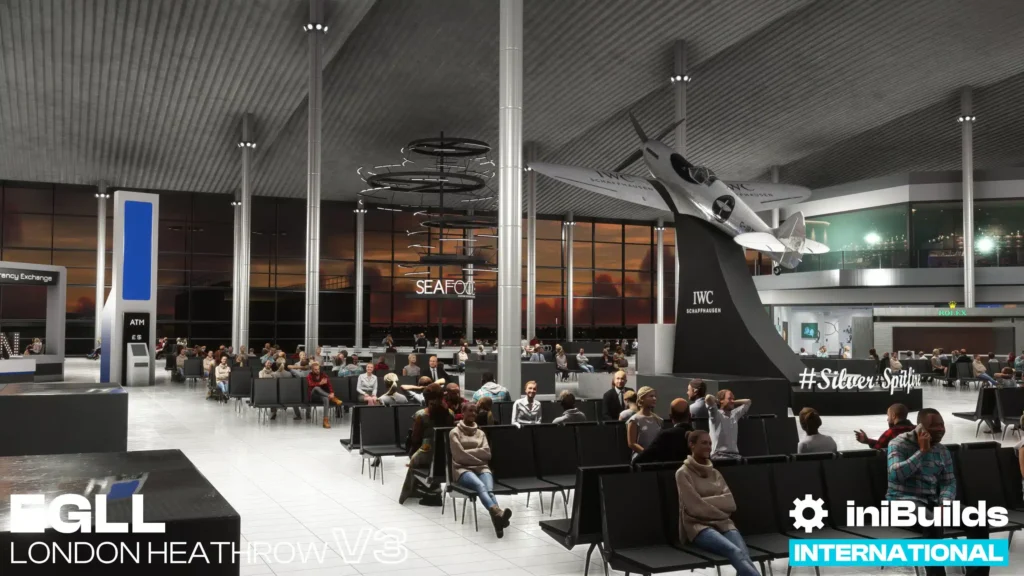 The iniBuilds London Heathrow v3 is already a third version of their London Heathrow released within the year. They released the first version in February of the last year and since then, iniBuilds has been working on a plethora of updates for their Heathrow rendition.
In version 3.00, the development team added parallax to Terminals 2, 2B, 3, 4, 5A, B and C. This overhaul namely improves the 3D interior, and since this version, there is a 3D interior also in the tower included. There are now also 3D people in the terminal, making the scenery appear much more realistic.
Speaking of additional details, iniBuilds has improved jetway bridges at Terminal 5A for more realistic clearance. Furthermore, there are also improvements to the airport layout itself.
Feature List
Added parallax to terminals 2, 2b, 3, 4, 5a, 5b and 5c.
Interior added to ATC Tower.
Clutter added to ATC Tower roof.
Added static people to terminals 2, 5a, 5b, 5c and ATC Tower.
Raised jetway bridges at terminal 5a for realistic clearance.
Modifications to terminal 5b for improved real-world accuracy.
Additional details for terminals 5a, 5b, and 5c.
Bollards were added to all terminal stands.
Improvements to the maintenance area.
Improvements to T5 Industrial area.
Fixed z fighting issues at terminal 5a
Added additional model details such as stillages and substations
Updated barless tugs and belt loaders with new models
Fully updated ground poly to match the current airport layout
Added marking details around all terminals
Airport-wide optimisation of all assets and loading.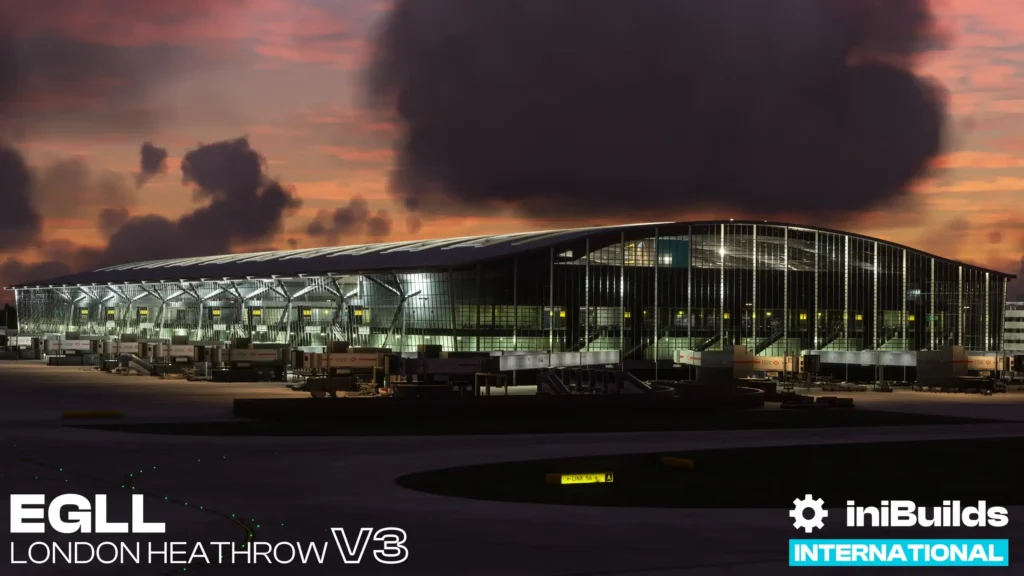 If you are already an owner of the iniBuilds Heathrow v2, you can get this update for free through your iniManager app. If you don't own iniBuilds Heathrow yet, you can get it through the iniBuilds Store. There is also 30 % off at this moment. Thus, you can get this scenery for approximately €14.16. If you miss on the sale, you can get the scenery for €20.29. Please, be aware that the prices stated exclude your local VAT.
If you would like to learn more about iniBuilds and their work, you can read our different article here.