British developers iniBuilds have recently announced through their Twitter/X page the launch of their rendition of Southampton Airport (EGHI) for Microsoft Flight Simulator.
Table of Contents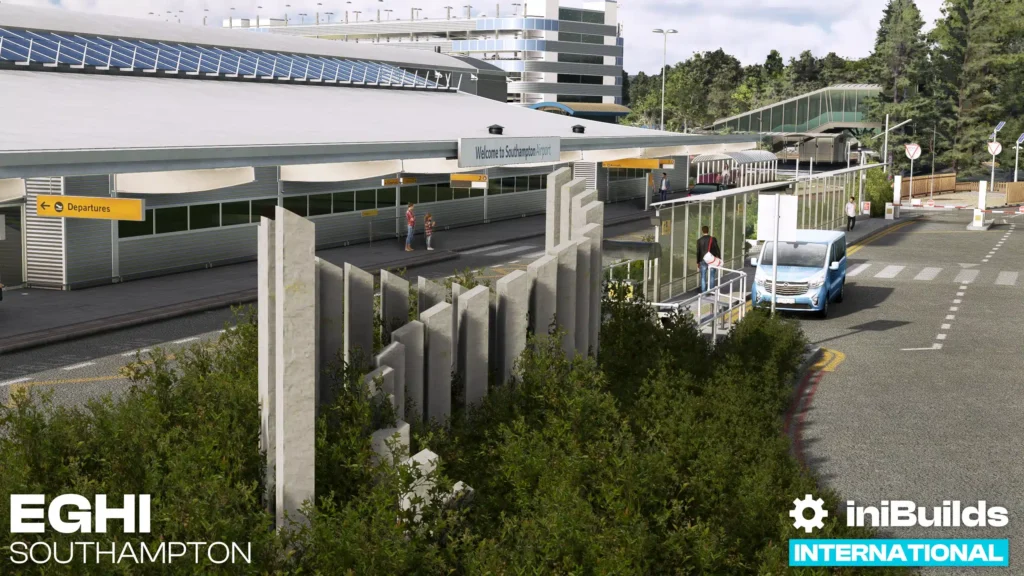 Southampton Airport
Southampton Airport is an international airport located in Eastleigh, Hampshire, England. It serves as a key transportation hub for the South East of England and the surrounding regions, including Hampshire, Wiltshire, and the Isle of Wight. It offers domestic and international flights, including destinations in Europe such as Spain, France and the Netherlands alongside the Channel Islands.
The airport features one asphalt runway, which is approximately 1,700 meters in length. This runway is capable of accommodating a range of aircraft sizes, including regional jets and turboprops. The scheme is complete with various passenger amenities and easy access to road and rail networks. Southampton Airport is a convenient gateway for cruise passengers due to its proximity to the Port of Southampton.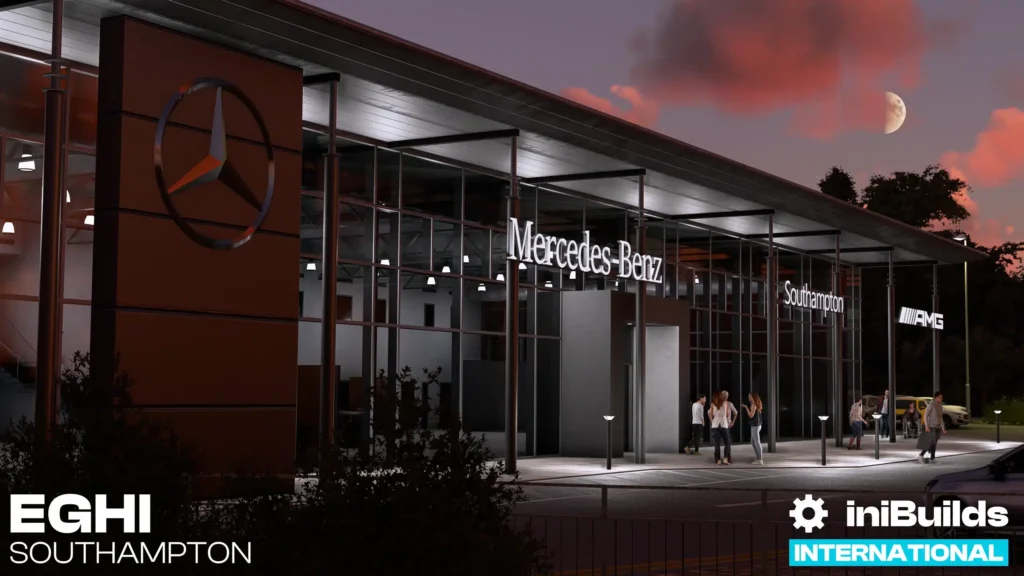 Add-On Features
The scenery excels in its attention to detail, featuring handcrafted ground textures for runways, aprons, roads, and paths, alongside true-to-life land-side recreations complete with custom ground decals, signage, parking barriers, and vegetation. Dynamic airport lighting enhances the visuals, providing a realistic atmosphere during night flights. Performance is optimized through level of detail (LOD) management, ensuring smooth operation.
The scenery stays up-to-date with the current airport layout, incorporating nearby points of interest like the Mercedes Garage, HSBC building, Premier Inn, and Southampton Station. The models of airport buildings and objects, including accurate taxi signage, reflect the airport's real-world architecture. A custom GSX profile enhances ground handling, and the add-on reflects the latest airport configurations, including the resurfaced and extended runway.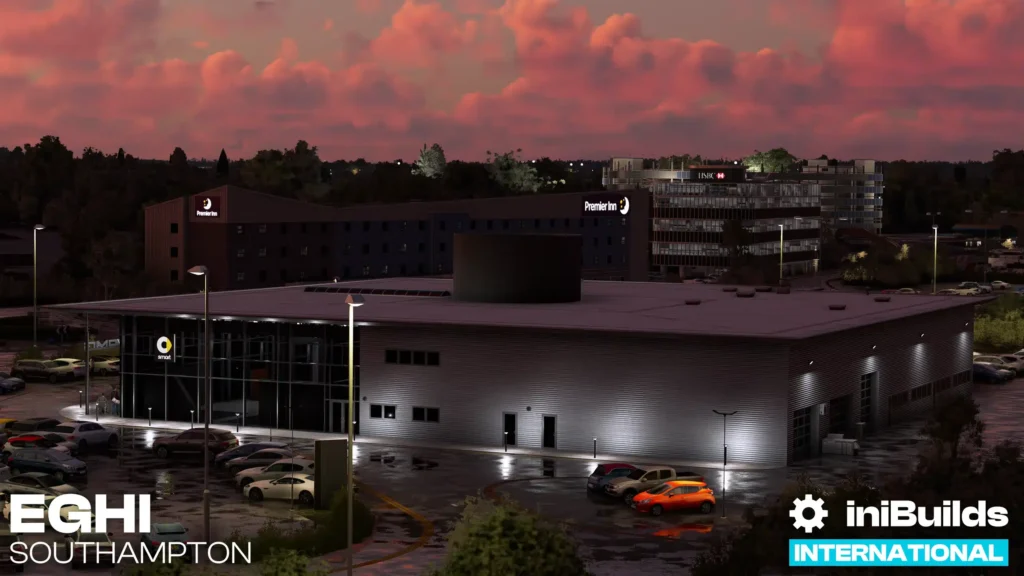 How to Get It
If you are keen to simulate a diverse array of regional and international hauls, including flights to the Channel Islands such as Aurigny, you can acquire this new Southampton Airport add-on on the iniBuilds' webpage for 15€. Additionally, you can check our previous covered iniBuilds' add-ons here.