The development team of iniBuilds has shared some news with the world today regarding their two sceneries and P-40 aircraft for Microsoft Flight Simulator. Through their Discord channel and Forums, they shared a small development update covering these three product changes.
iniBuilds Los Angeles LAX
The iniScene Los Angeles LAX scenery has got its first big update since its release. This update significantly improves the airport's performance impact. With update 1.10, this should be significantly lower, thus, users can expect better performance when flying to LAX. All of this is done by reducing VRAM overhead and using revised LOD logic. Furthermore, users are now able to customize the performance through the Control panel.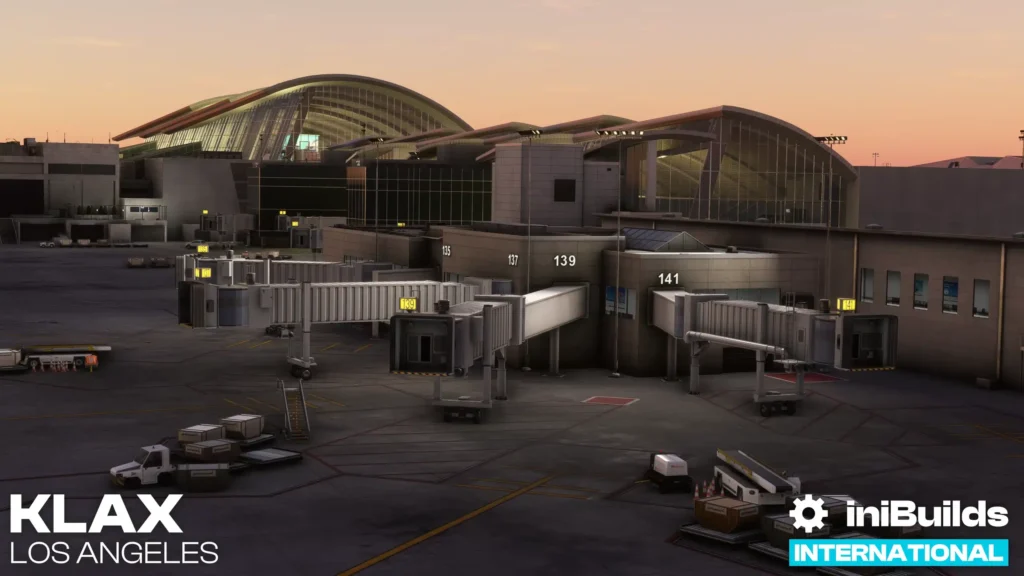 The scenery itself has received some revision as well. From now on, the tunnel entrance under 25L should no longer impact terrain along taxiway C and T7/T8 stands. The iniBuilds team has also added 42 and 43 stop points along L and K.
Lastly, the developer fixed the duplicated items around the rendition and changed Guids to prevent clashing with other iniScene products.
iniBuilds Heathrow v3
As mentioned on the developer's forum page, the recently released revised rendition of iniBuilds London Heathrow, London Heathrow v3 has also been updated. Version 3.01 corrects the ortho tiles around the airport and updates ground service equipment.
Speaking of the ground service equipment, there should be no collision of GSE vehicles around the newly added T5A terminal. The iniBuilds team has also corrected the ortho tiles along the western boundary of the airport.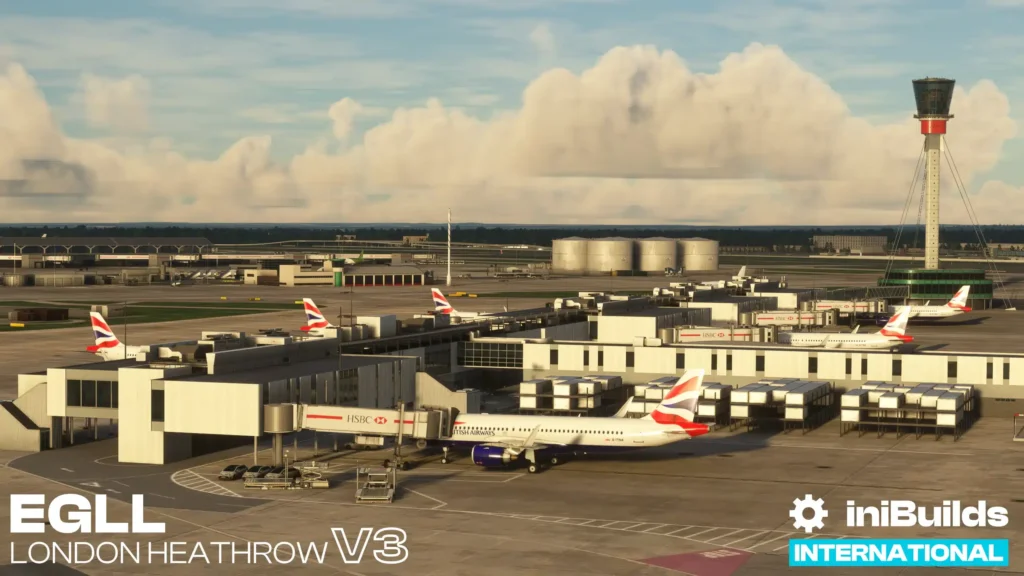 Speaking of stand and gate corrections, gate 237 signage is now correct, 236 is now a gate, not a ramp and 336 and 364 are removed from the scenery to match the latest airport charts.
The iniBuilds P-40
The P-40F has received a rather small update. This update version 1.05 brings only one significant change to the aeroplane. It fixes an issue with the fuel pump.
While this might seem like a small update, it definitely changes the aircraft's behaviour a lot.
If you would like to learn more about iniBuilds and their work, make sure to read our different article here.