In a thrilling announcement for virtual pilots, Just Flight has released a substantial update for their Fokker F28 Professional add-on for Microsoft Flight Simulator. The Fokker F28 Fellowship, a classic regional jet airliner, has been a favorite among the community since its release, and this update promises to redefine the F28 experience, offering an array of enhancements, new features, additional liveries, and bug fixes.
Table of Contents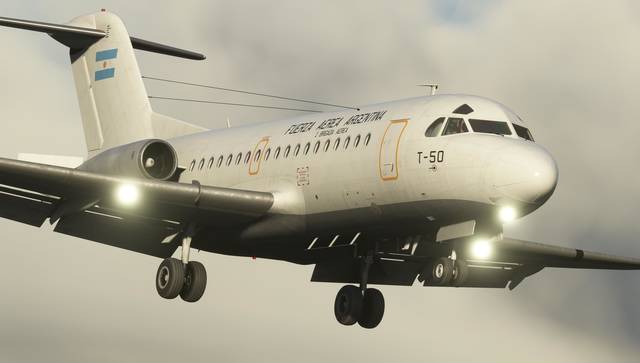 Flight Control System Update
The centerpiece of this update is the comprehensive overhaul of the Fokker F28's flight control system. It introduces a detailed simulation of all three modes of flying control surfaces operation – First Mode, Second Mode, and Third Mode. Additionally, alternate controls for flaps and stabilizers have been fine-tuned to operate at the correct speed with precise electrical power consumption. Realistic hydraulic accumulator behavior is now implemented, meaning that certain flying controls can be operated only once before hydraulic accumulator pressure is depleted. The update also provides a more authentic feel when hydraulic power is lost, affecting the force required to operate control surfaces like the elevator, ailerons, and rudder based on airspeed.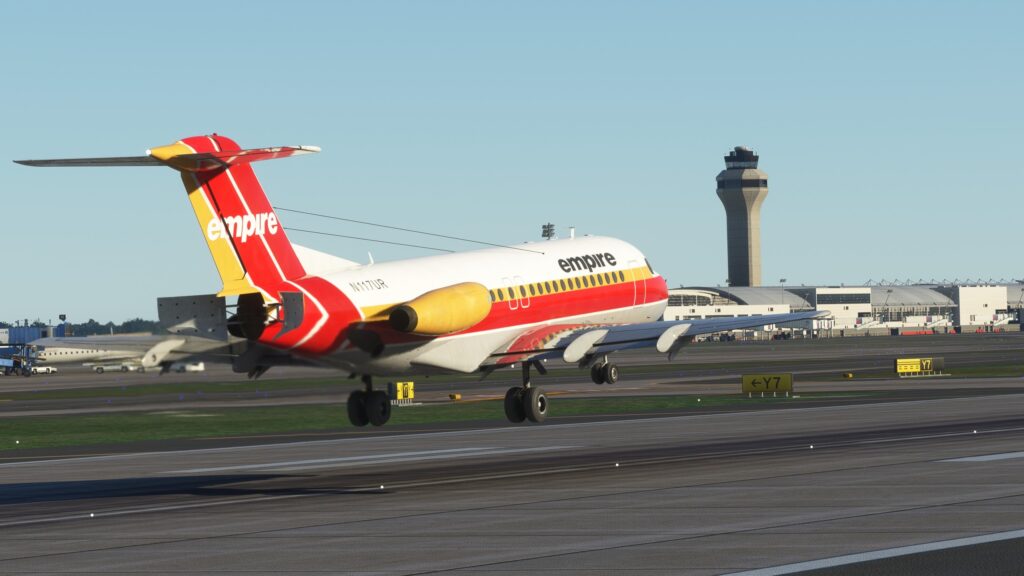 Ground Handling Equipment
The landing gear and nose wheel steering systems have been reworked from the ground up, offering improved behavior and more accurate simulations. Notably, landing gear doors now require manual closure using an EFB winch control after an alternate extension. Brakes can operate for a limited time on hydraulic accumulator pressure after a hydraulic system failure. The nose wheel steering system now offers a significantly improved experience when using the tiller, and it is now compatible with default Xbox Controller control assignments.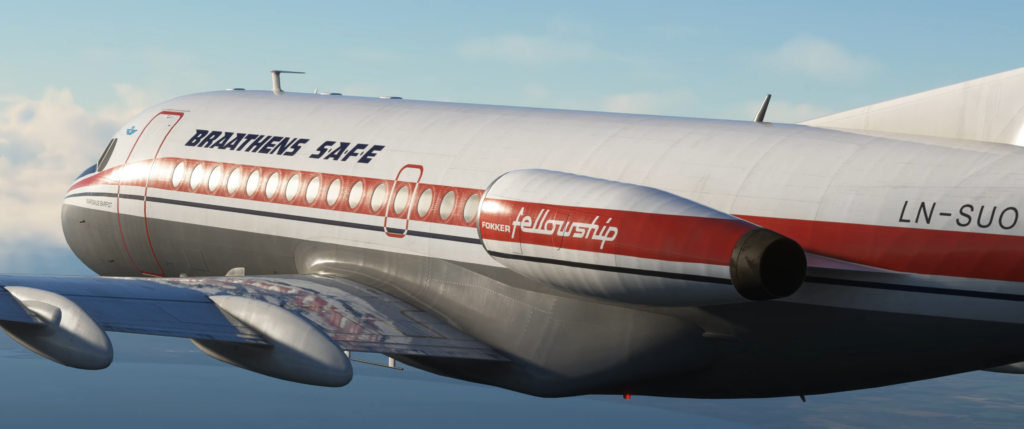 EFB Upgrades
The EFB has received several new features and fixes, including options to toggle automatic jetway connection and logic to illuminate the NAV Transfer Failure light when throttles are in the detent position. Various EFB configuration issues have been addressed and resolved, ensuring a smoother and more reliable experience.
Fokker F28's Interiors
Notably, the cabin crew panels in the forward galley have undergone a complete model and texturing overhaul, elevating visual aesthetics and functionality. The standout feature is the introduction of the "AUTO CABIN CREW" option, accessible through the EFB. When activated, this feature initiates random CABIN and TOILET calls from passengers during various flight phases, including climb, cruise, and descent, provided seat belt signs are off. These enhancements not only improve the aesthetics but also add more functionality to the aircraft.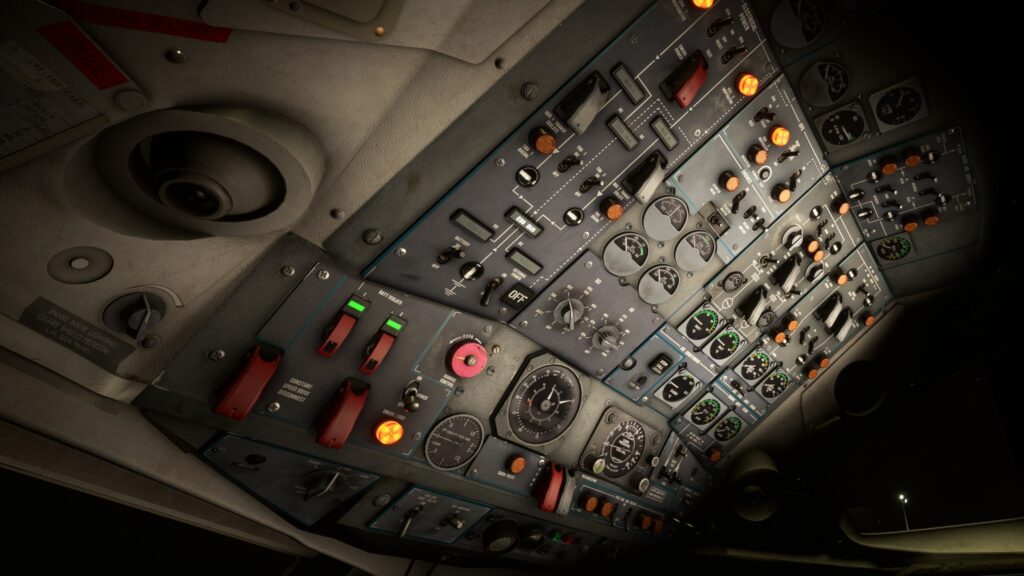 New Liveries And Bug Fixing
In this latest update, the Fokker F28 Professional receives an exciting visual refresh with the addition of two captivating liveries. Included in this update is the iconic Braathens S.A.F.E livery for the F28-1000, commemorating the pioneering airline that was the first to introduce the F28 to the skies. along with the classic Linjeflyg livery tailored for the F28-4000 model. In terms of bug fixing, significant improvements and fixes have been made to autopilot behavior, stabilizer trim, and various aircraft systems, ensuring smoother and more realistic flight operations and several logic refinements have been applied to various systems, enhancing overall functionality.
For virtual pilots seeking the most detailed insights, here you can find the exhaustive changelog for Just Flight's Fokker F28 Professional update. For those who have yet to acquire the Fokker F28 Professional by Just Flight, the opportunity awaits through their official website. Additionally, Just Flight has informed that their Fokker F28 add-on has been submitted to Microsoft for potential inclusion in the MSFS Marketplace, serving both PC and Xbox users. The release date is subject to factors beyond their control but should become available on the Marketplace in the near future.