Onfinal Studios took to Facebook to announce the release of their rendition of Kirkenes Airport for Microsoft Flight Simulator.
Microsoft Flight Simulator airport developer Onfinal Studios finally released their rendition of the Norwegian Kirkenes Airport (ENKR) a year after their initial announcement. ENKR, famous for its challenging steep, and windy approach, is popular with Scandinavian Airlines and Norwegian Air Shuttle operating as a connection to popular airports throughout Europe.
This release models the most modern version of the airport, including the new terminal completed in 2006. The release includes features such as PBR textures, 3D modeling of buildings and objects, corrected surrounding terrain, and the newly extended runway.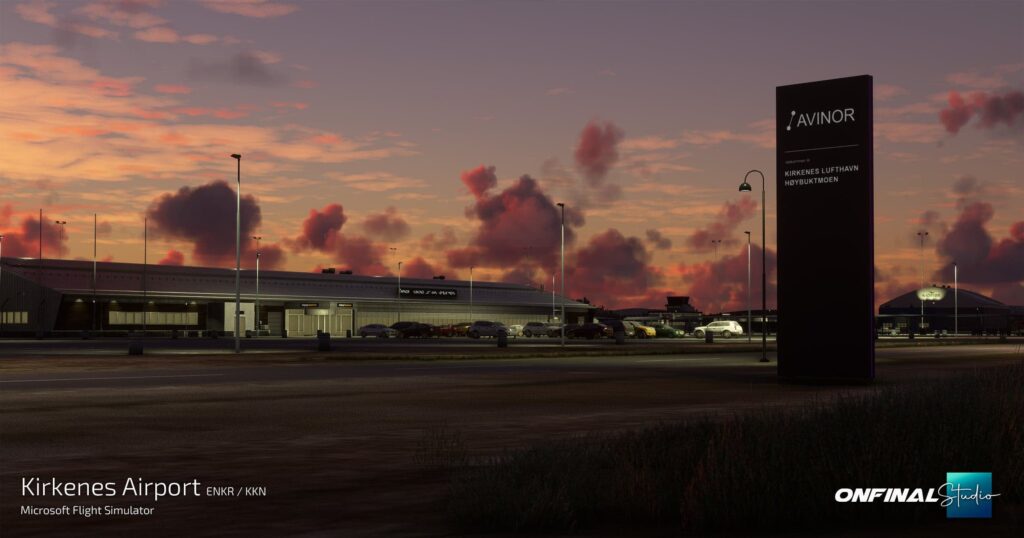 Kirkenes Airport for Microsoft Flight Simulator is available exclusively at Simmarket for €11,99 ($13.44), along with the rest of Onfinal Studio's products.
Features included in the Kirkenes Airport addon:
Detailed 3D models of all buildings
Custom-made objects placed around the airport
PBR textures
Night lighting and textures
Newly extended runway
Corrected terrain around the airport