Last month epicdonut, founder of Mango Studios, showcased work over the new E-Jets Soundpack for the Embraer E170, E175, E190, and E195 by X-Crafts. This week, the add-on has been released to the community and is ready to enhance your experience of flying the E-Jets. The developer states that the soundpack will receive a free Lineage 1000 upgrade once it is released by X-Crafts.
Table of Contents
Mango Studios Soundpack features
The soundpack features custom-made sounds for the aircraft's exterior such as APU, hydraulic pumps, packs, environmental sounds including light and hard rain, and more. Custom engine sounds including start-up/shut-down and spool-up/spool-down for both the exterior and the interior are also part of the product package. In the cabin, every sound is custom-made, providing an immersive soundscape.
Without a doubt, the most interesting, and surprising for many people, feature is their custom-made plugin to bring flying immersion to a whole different level. It provides co-pilot callouts such as 80 knots, V1, Rotate, and Gear Up. Optionally you can also add the V2 callout during the installation.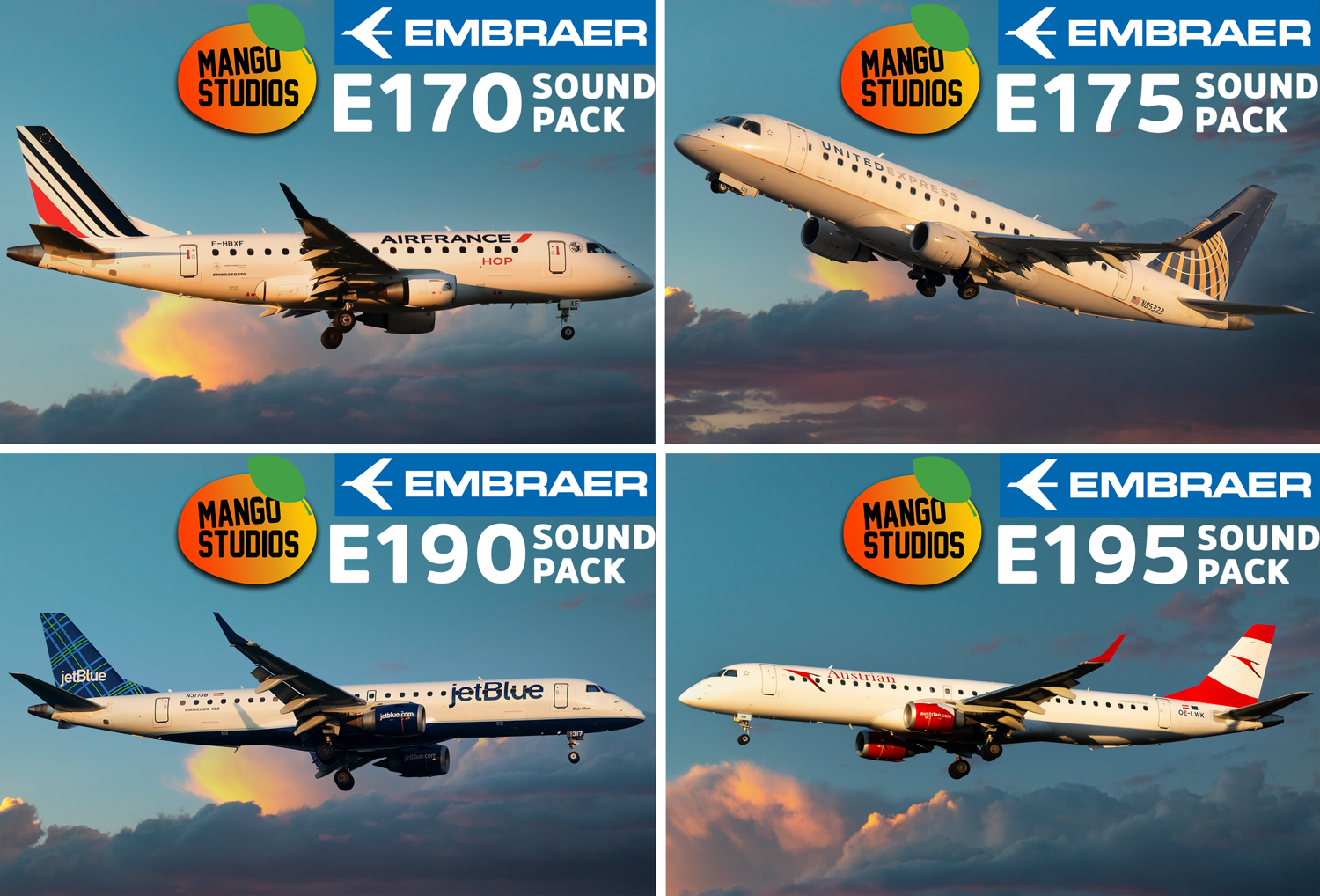 Final thoughts
The work of Mango Studios is available for you to purchase on the X-Plane store for the price of USD 19.99. If you are keen on buying the soundpack but you don't own the entire X-Crafts fleet, Mango Studios offers each jet separately for USD 7.99 on the Mango Studios website. For more flight simulator news check out our other articles at FSNews.eu.