Miltech Simulations has announced via MSFS' forum that the Supercarrier Pro Pack for Microsoft Flight Simulator will be launched September 14th. This innovative studio-level functional aircraft carrier pack represents the culmination of three years of intensive research and development and aims to redefine the military flight simulation experience in Microsoft Flight Simulator.
Table of Contents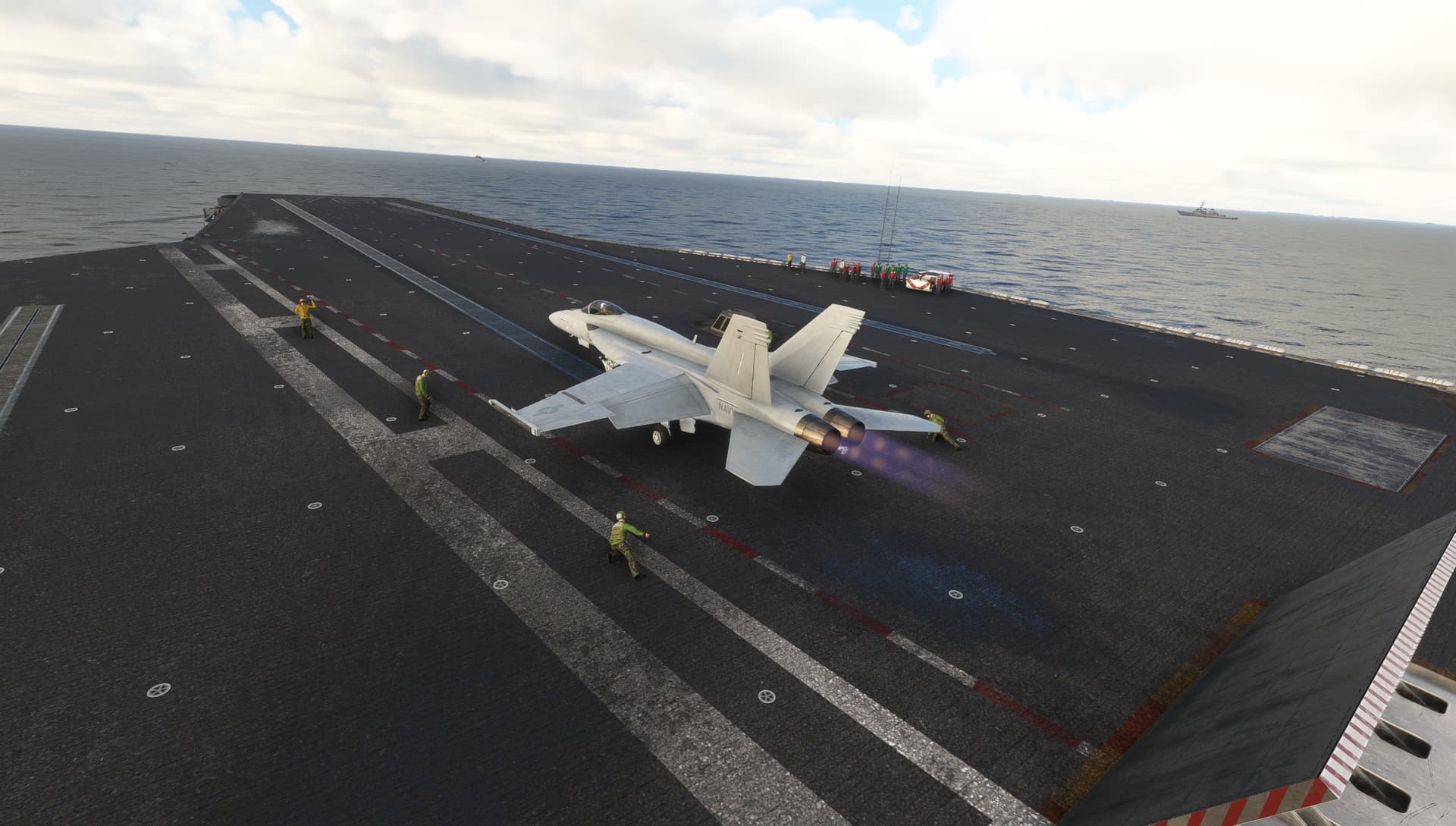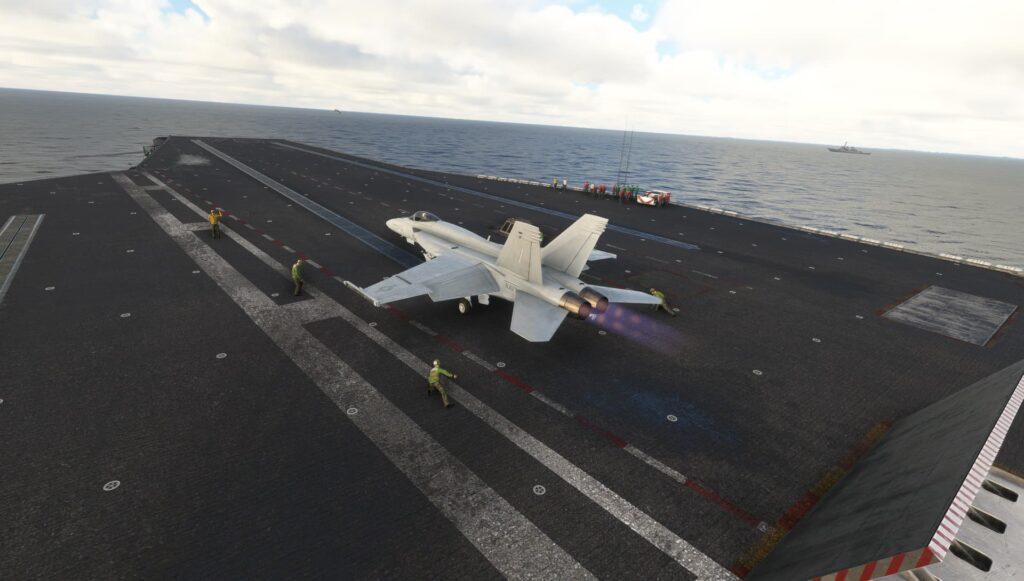 Pioneering Military Flight in MSFS
The Supercarrier Pro emerges as a pioneering addition to the Microsoft Flight Simulator landscape, setting a new standard for realism in aircraft carrier operations. This product seeks to immerse users in an authentic environment mirroring the complexities of real-life systems and operations commonly found on both U.S. and international aircraft carriers. The Supercarrier Pro spans worldwide locations, offering 12 static locations identified by ICAO code and 14 moving locations marked as Points of Interest (POIs) on the worldmap. In multiplayer mode, both moving and static carriers are fully compatible, enabling collaborative or competitive scenarios. Furthermore, moving carriers provide access to a fully detailed hangar, enriching immersion and offering additional opportunities for exploration.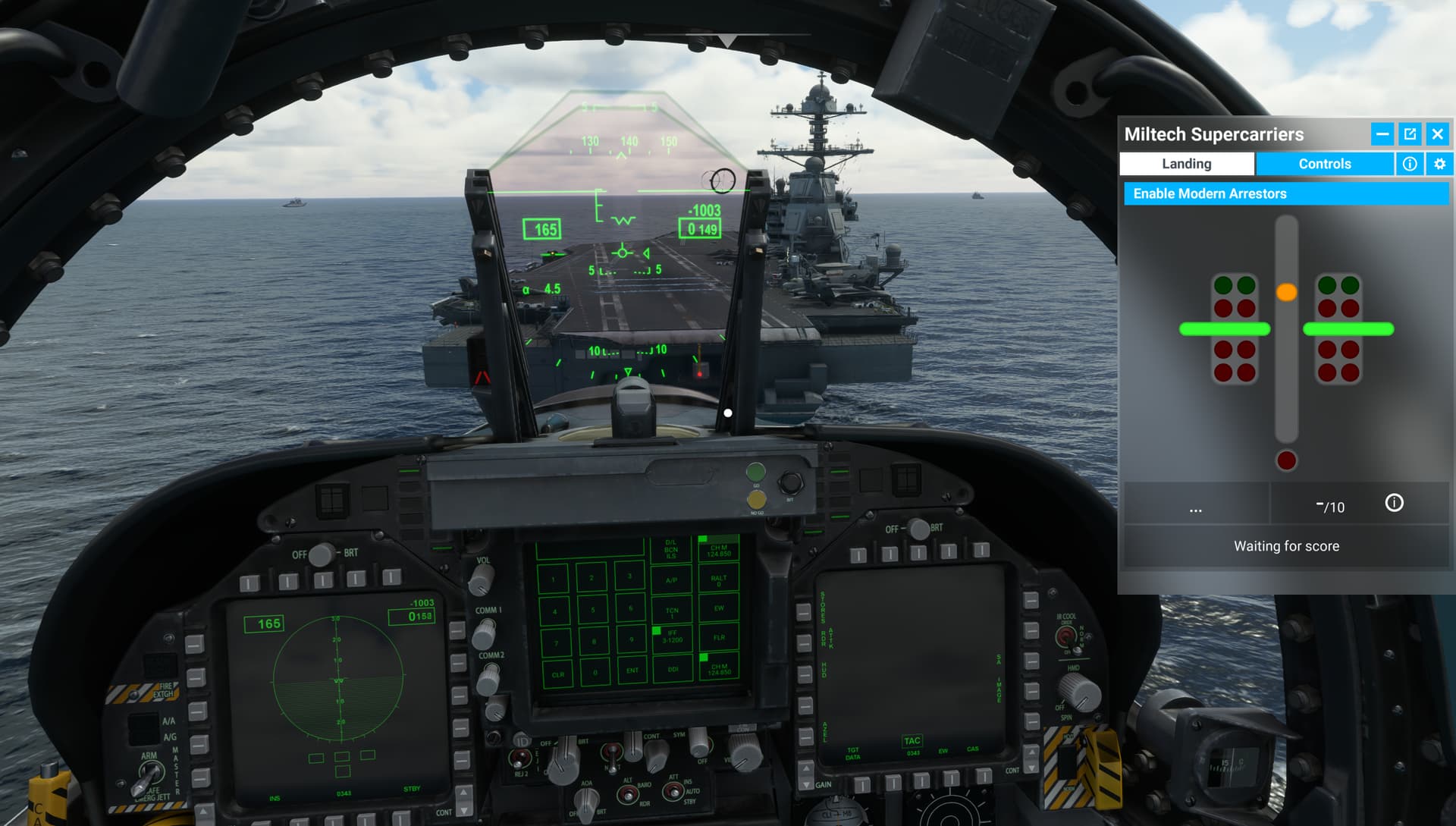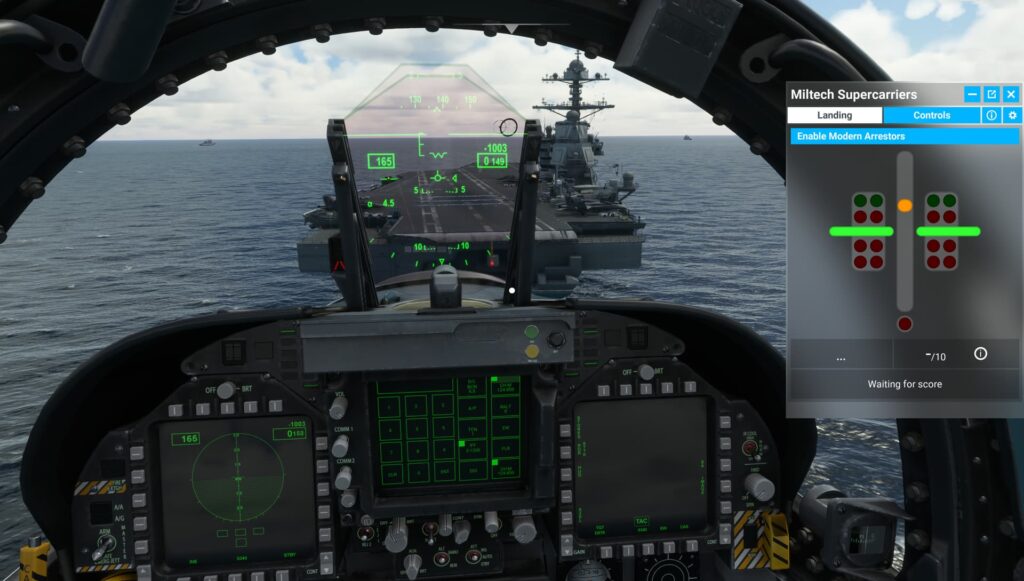 Supercarrier Pro Pack's Highlights
This package showcases four meticulously crafted ship models, including the Ford-Class CVN-78, Nimitz-Class CVN-76, Arleigh-Burke Destroyers, and Ticonderoga Cruisers. Its standout elements include universal compatibility with arrestor cables and catapults, ensuring a seamless experience for all aircraft types, even those without tailhooks. Functional Optical Landing Systems (FLOLS) guide pilots with precision, mirroring real-world carrier procedures. The inclusion of Instrument Landing System (ILS) and Tactical Air Navigation (TACAN) enhances navigation accuracy, while animated crew members, jet blast deflectors, and elevators enrich the immersive environment. Users gain control with the dedicated Miltech Simulations Supercarrier Pro Toolbar, and a fully functional Landing Signal Officer (LSO) provides audio guidance and scorekeeping based on naval protocols.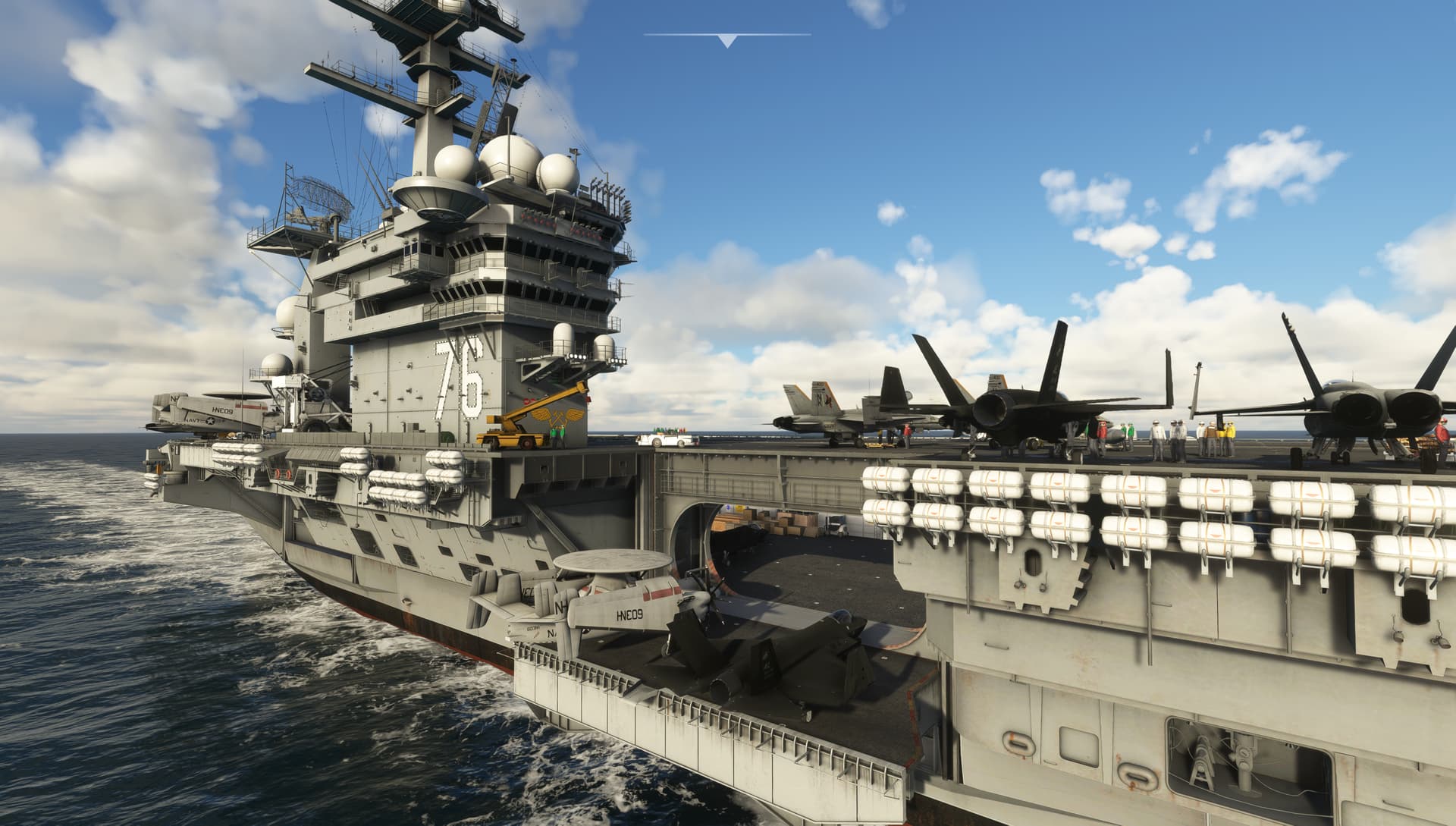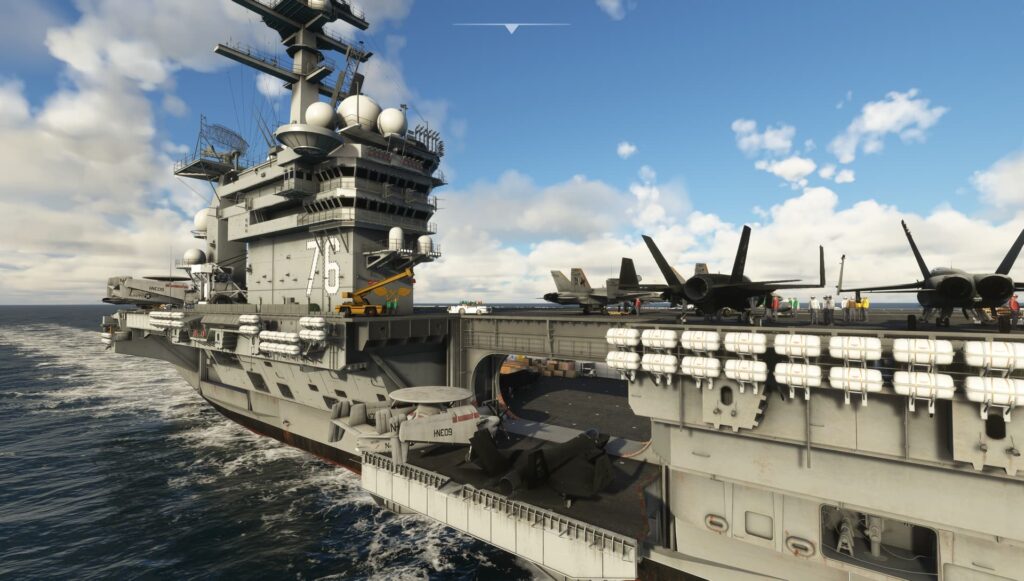 More Yet To Come
In upcoming updates, users can anticipate the introduction of extra historical U.S. ships and the inclusion of the French carrier Charles de Gaulle as complimentary content. It's important to highlight that these expansions will be provided to users for free, ensuring that the community can enjoy these enhancements without any additional cost. Additionally, there is the potential for further expansions featuring new ship packs, which may be offered as separate purchases.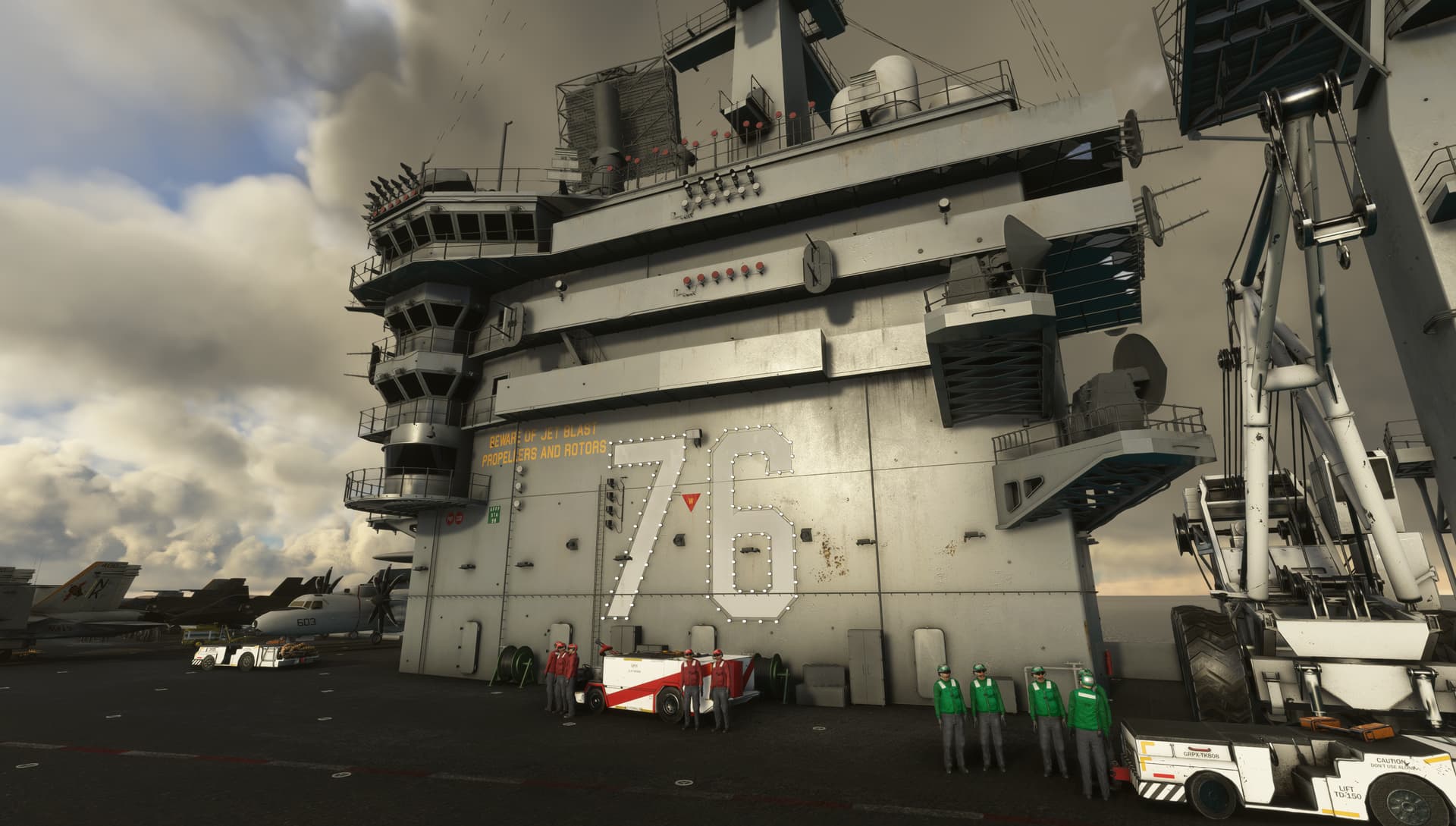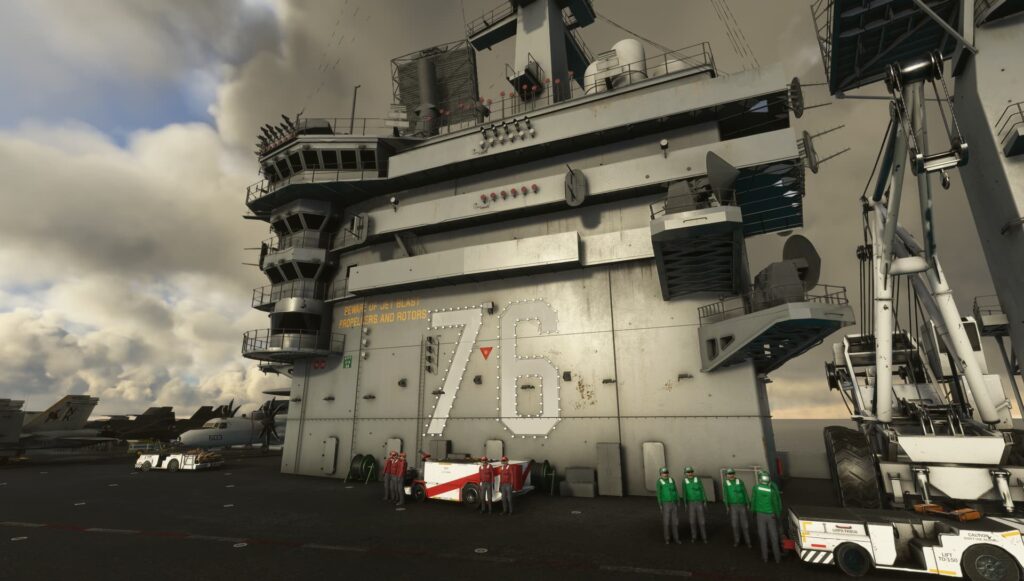 Mark your calendars for September 14th as the Supercarrier Pro Pack prepares for launch at a price of 14,99$. The add-on will be available for download directly from the Miltech Website and through Orbx. Furthermore, it will soon find its way to the Flight Simulator Marketplace, ensuring accessibility to a wider audience. While you eagerly await the release, take a moment to explore our website, where we've covered more of the exciting Miltech Simulation add-ons.