MK-Studios is working on their upcoming Dublin v2 rendition for Microsoft Flight Simulator. This will be a big update for their already existing scenery, which will bring many new details, as well as the new runway that was recently built at the airport. MK-Studios has shared two new screenshots of this rendition via their Facebook page.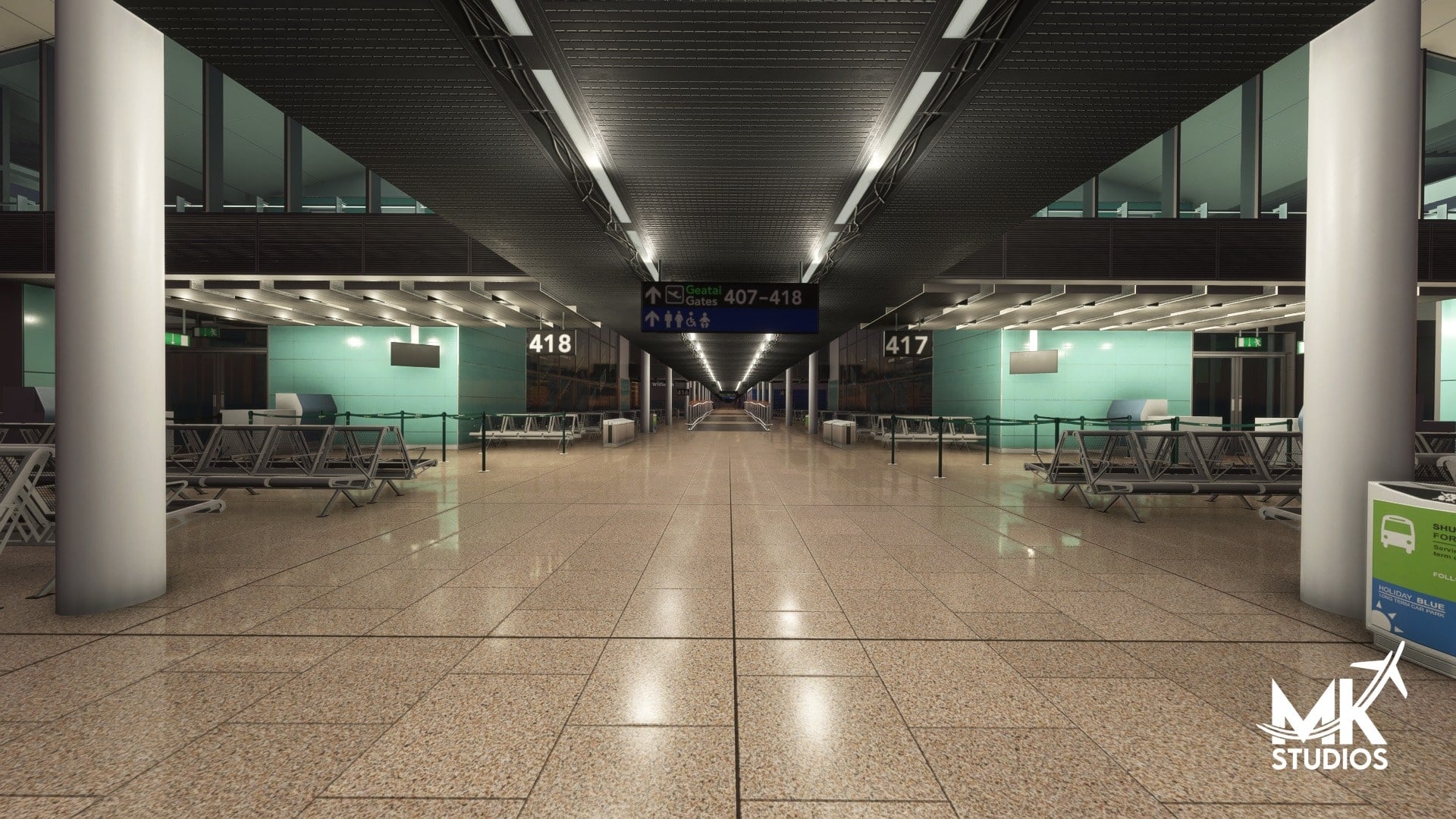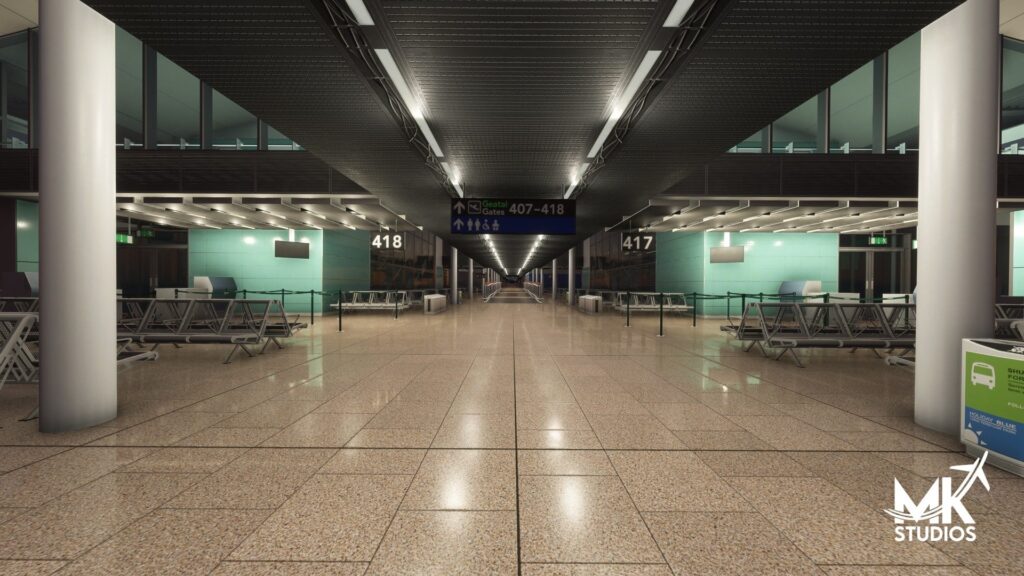 These two screenshots show the Terminal 2 interior of Dublin Airport. They show the terminal interior during day and night and as you can see there is a wide use of PBR materials within the interior model. The night lighting and the reflections as well as the light sources look more than impressive. This fact just proves the superiority of Microsoft Flight Simulator's lighting engine.
The development team of MK-Studios didn't share much more information about this upcoming update yet. However, if you would like to see some external model previews of this scenery, you can read our different article here.