MK-Studios has, as promised, released their Dublin v2 for Microsoft Flight Simulator before the VATSIM Cross The Pond event. This significant overhaul was fully showcased through an Aviation Lads Youtube channel and MK-Studios announced the release via their Facebook page.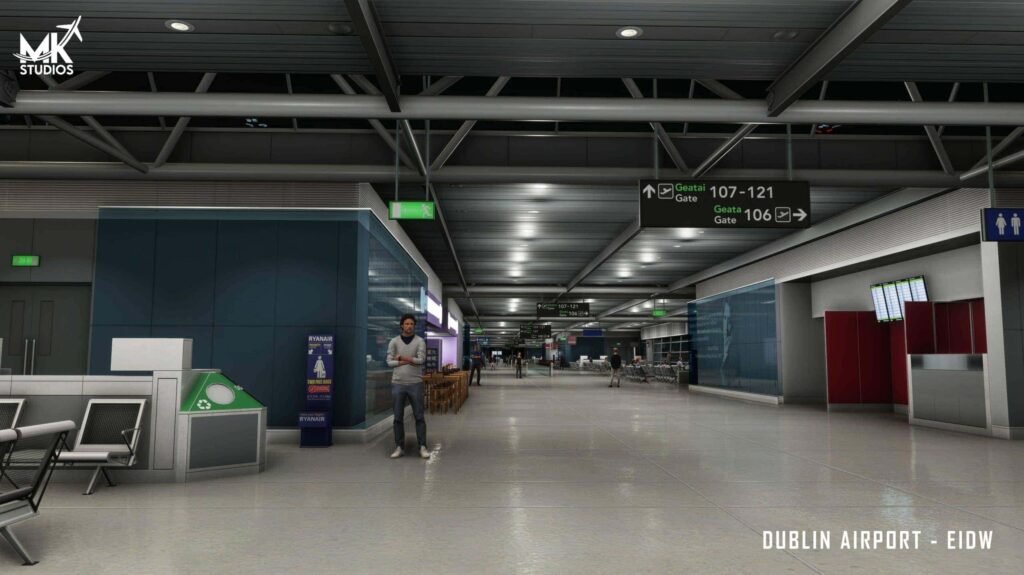 Dublin International Airport, also referred to as Aerfort Baile Átha Cliath (EIDW), is the largest international airport on the Emerald's Isle. It serves over 50 airlines, and over 1 400 flights each week to the United States, Europe and the Middle East. It is home to Aer Lingus and Ryanair and virtual pilots can enjoy over 250 different destinations to choose from with only two of the mentioned airlines alone.
The scenery offers many interesting features, such as 3D interior across the whole rendition, landside buildings, significant POIs near the airport, as well as high-quality textures. There's also a fully operational A-VDGS implementation, made as accurately as possible compared to the real world.
MK-Studios Dublin v2 Features
High-fidelity rendition of Dublin Airport built from the ground up
Optimised yet crisp texturing throughout all buildings and structures
Detailed yet frame-friendly Pier 1, 4 and Tower Interiors
Recently captured hand-corrected and colour-rectified orthoimagery
Detailed, true-to-life aprons, surfaces, lines and paint markings including the brand-new runway 28R/10L
Realistic fully-operational A-VDGS implementation like in the real world
Landside buildings and significant POIs near the airport
Compatible with most aircraft AI plug-ins
Optimized to MSFS performance guidelines for PC and Xbox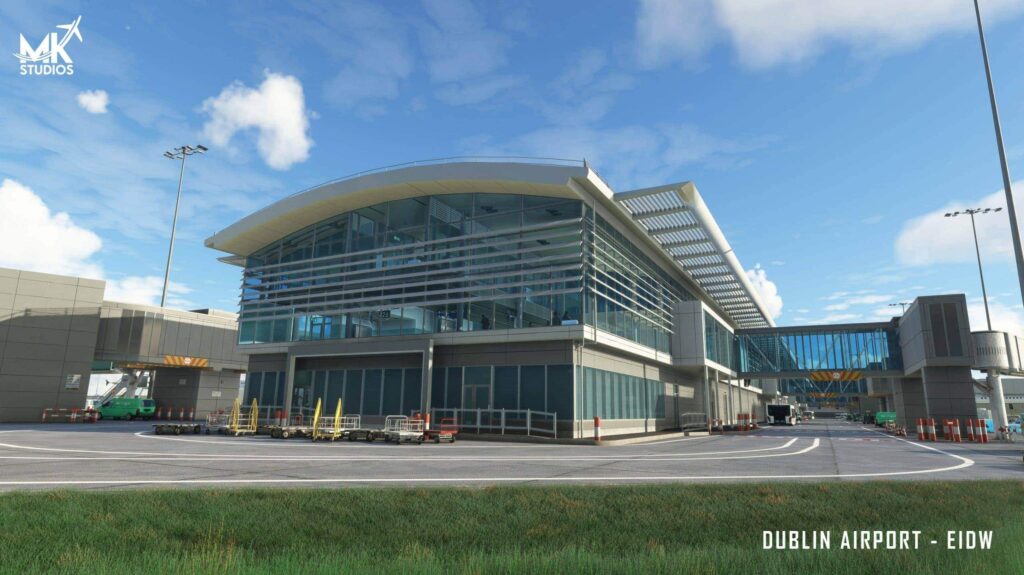 If you would like to get this scenery, you can do so through the Orbx website and their Central app for approximately €14.76. If you would like to learn more about MK-Studios and their work, you can read about their other Irish scenery, Cork, which they released not so long ago.