Orbx released their first Landmarks scenery for X-Plane 11 and 12 yesterday. One of the important cities in Australia, Brisbane, is now displayed in detail in the Laminar Research's simulator. The development team of Orbx has shared this information through their Forums.
Brisbane is one of the largest cities in Australia and the gateway to Queensland's countryside. It is popular among tourists because of Sunshine Coast and Gold Coast beaches in its vicinity. It is also an important industrial hub with many factories and companies.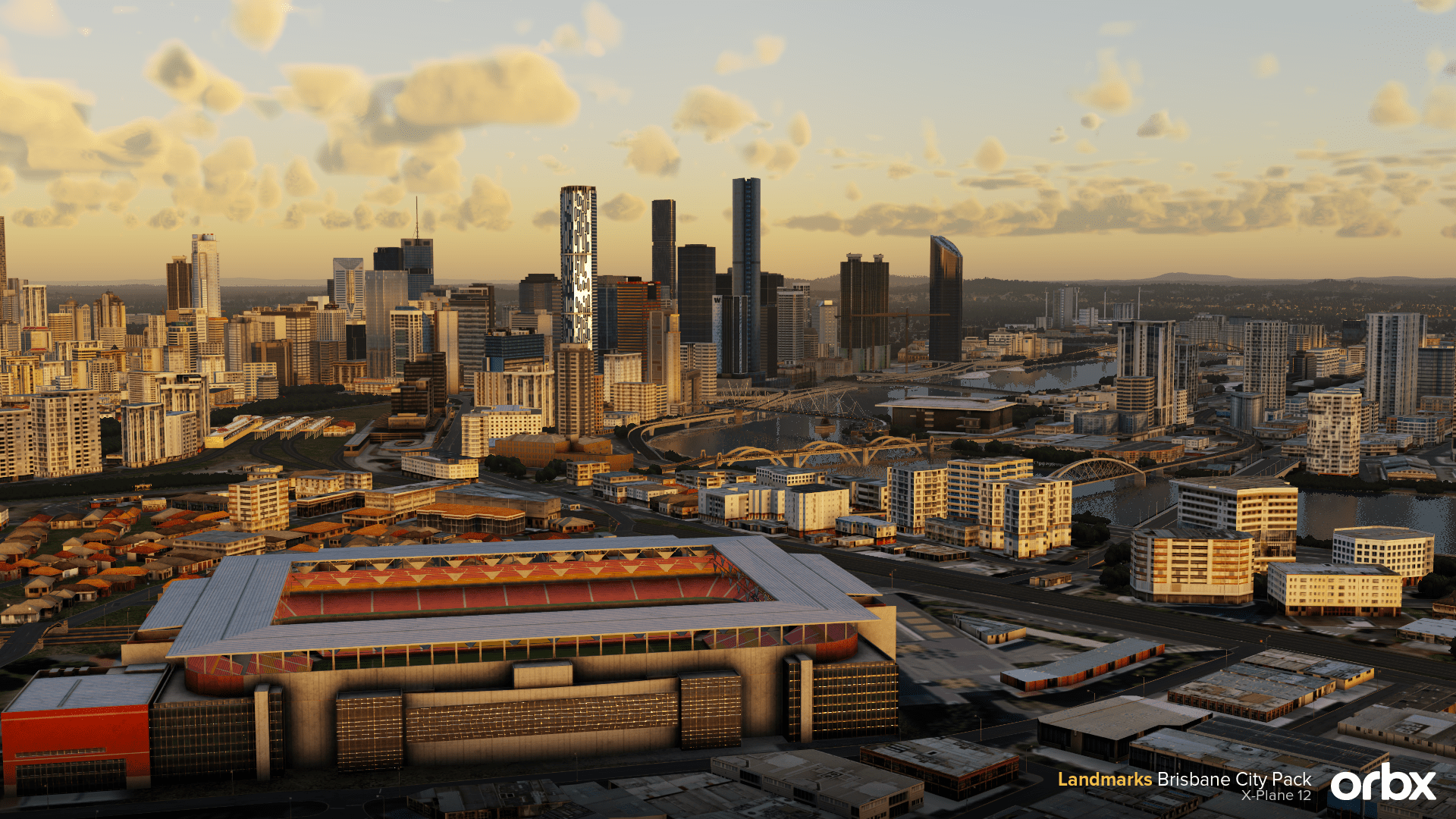 Orbx Brisbane is a detailed depiction of this city using Orbx's high-quality assets widely used within their sceneries. The development team has created over a hundred custom buildings, unique to Brisbane's landscape. There is also animated marine traffic and custom night lighting. Furthermore, to make the scenery even more realistic, Orbx has hand-crafted custom mesh. Lastly, Orbx included three different heliports in this rendition that you can land on.
Features
Over 100 custom-made objects and buildings highlight some of Brisbane's famous chilled vibe and artistic culture
Perfectly matched with our YBBN Brisbane Airport for X-Plane 11 & 12
Animated Marine Traffic using GroundTraffic for X-Plane 11 & Living Scenery Technology for X-Plane 12
Custom Night lighting throughout the city
Hand-crafted mesh
3 separate helipads located at Heliport Alexandra Hospital YMAT, Heliport Brisbane Hospital YRBH, and Heliport Mater Hospital YPRI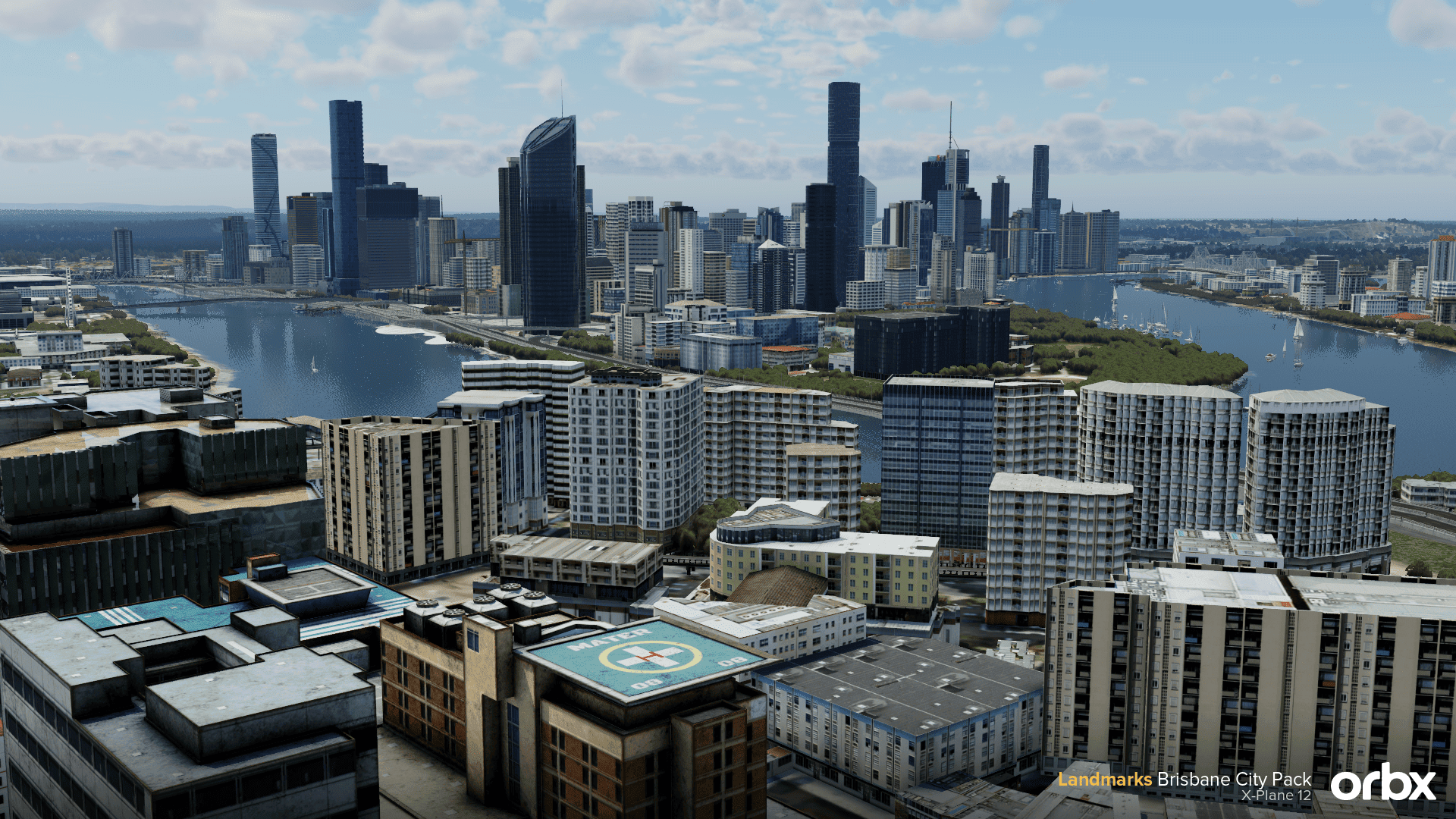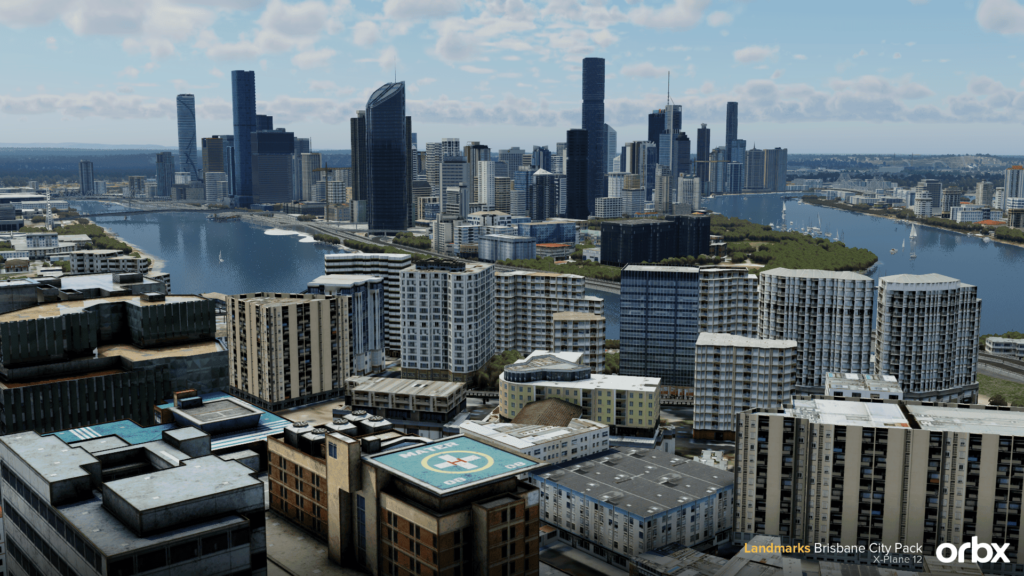 You can get the Orbx Brisbane Landmarks through the Orbx Central app or their website for around€14.93. You can also read about their different Landmarks scenery for Microsoft Flight Simulator, which we have covered here in our review.