Orbx has entered the competition by creating their first three bush strips for Microsoft Flight Simulator. The bush strips are located in Idaho and each of them offers something different for all bush plane pilots.
Table of Contents
About the Announcement
Orbx announced the release of this small package of four airports via their various social media, and the team created a detailed depiction of Dewey Moore, Simonds and Vines airfields. In addition to that, there is a bonus airfield called Rush Point Creek, which is only suited for heli and STOL operations.
All of them have their own difficulties and will require preparation to perform operations in a safe manner. The Deadly 3 is, according to the announcement, an ultimate playground for Backcountry pilots.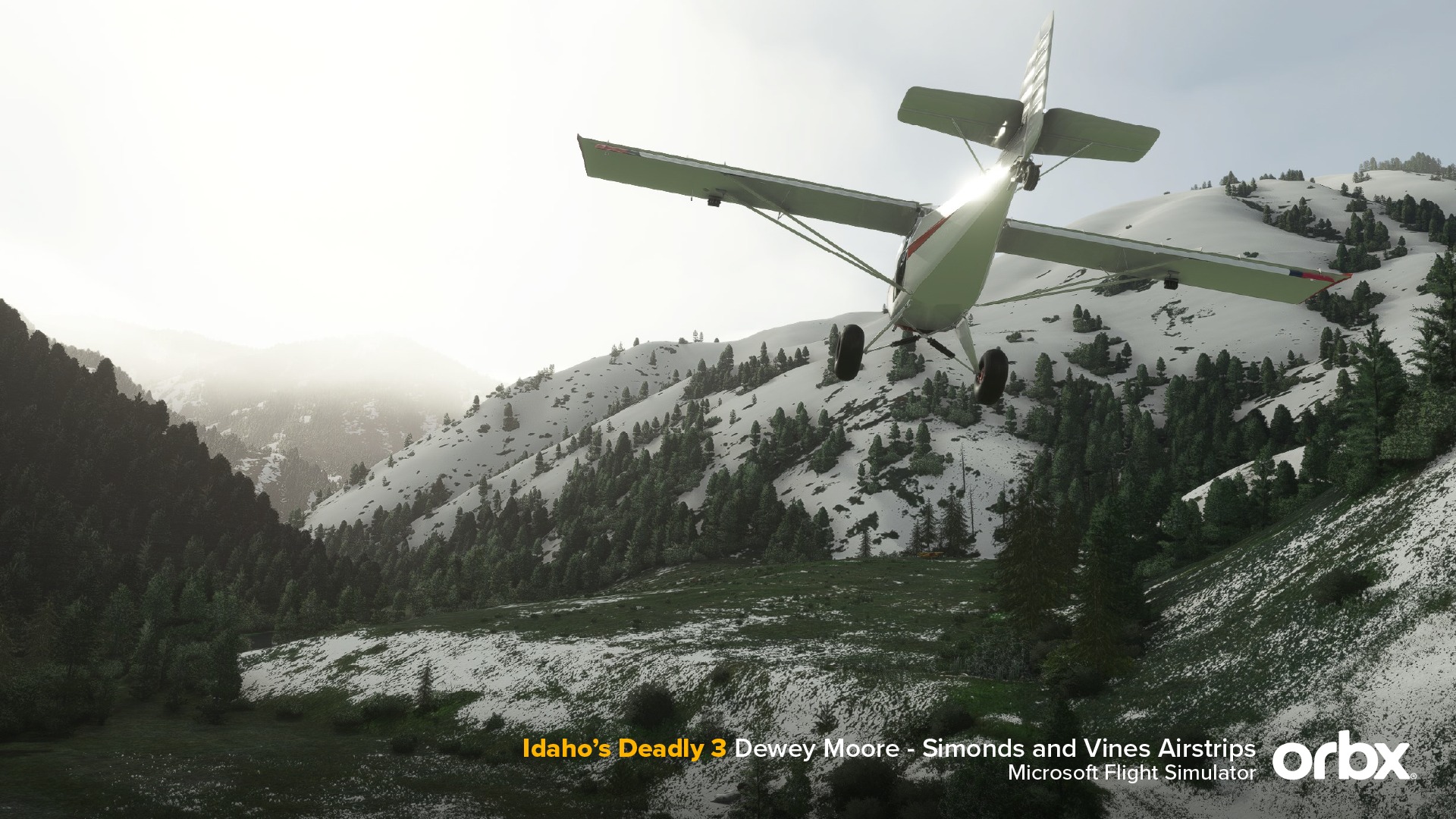 What do the Airfields Offer?
As mentioned, all of these airfields offer challenging conditions that will test the skills of many bush-flying pilots. Dewey Moore offers a 700ft uphill slope with an approach from the east. Simonds offers a 900ft uphill slope with an approach from the south east. And lastly, Vines offers a whopping 1000ft approach from the east.
Speaking of the bonus airfield, Rush Point Creek Fire Lookout, it has a seep uphill ridge landing possible from the north.
Orbx Prepared a Small Lore, Too
According to Orbx, rangers have reported a large number of aerial predators at most of these locations, and thus you should beware of the approach and consider going around if possible.
There also should be recreational pilots flying drones for aerial footage, and you should be aware of them as well. There are also fish stops, and as all of these locations are in the forest, try not to disturb the surrounding wildlife.
As these three airstrips do not have assigned ICAO codes, Orbx created universal ones, so you can simply find them in the simulator's map. Those are the following; IDDM, IDSM and IDVN.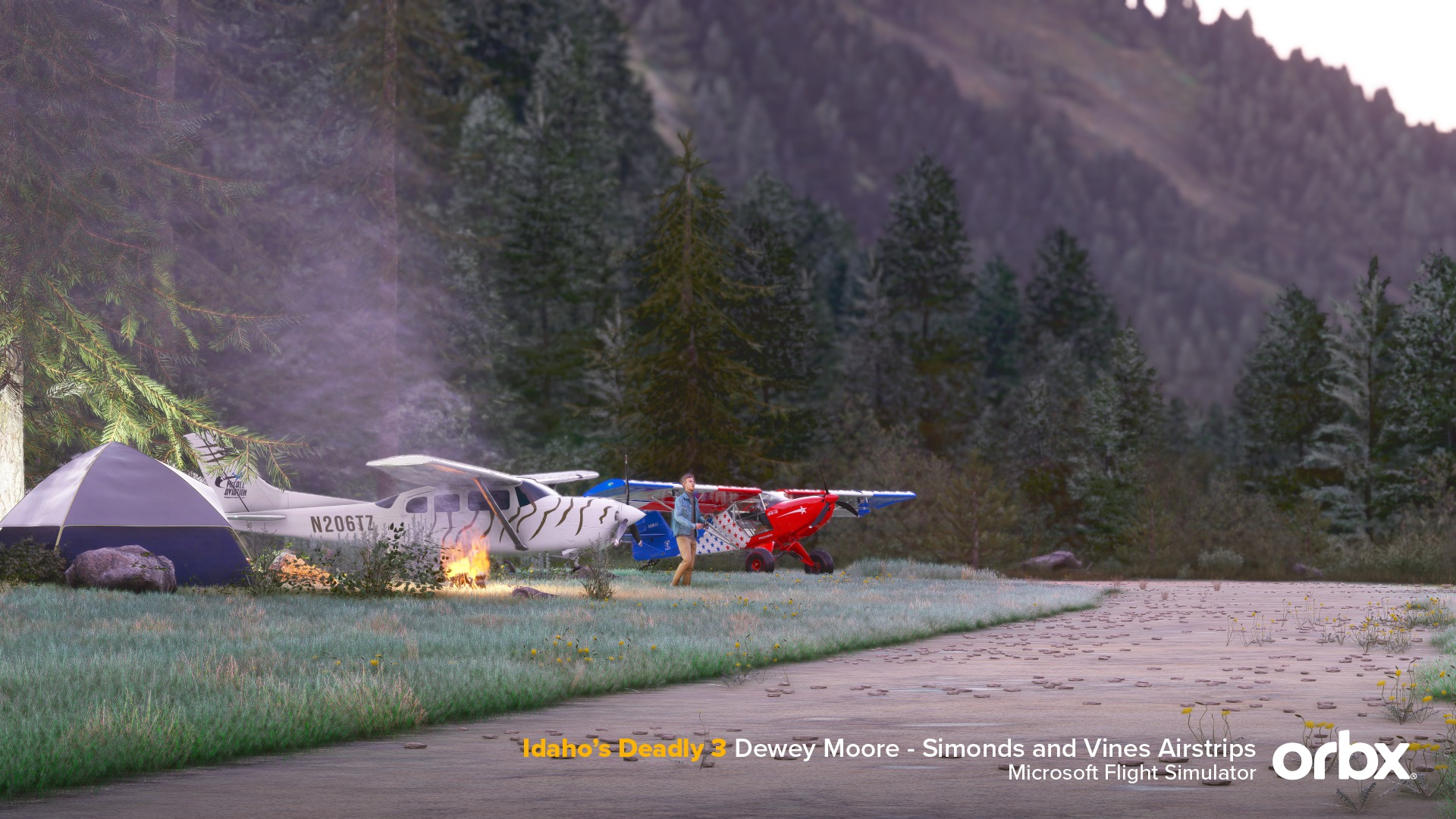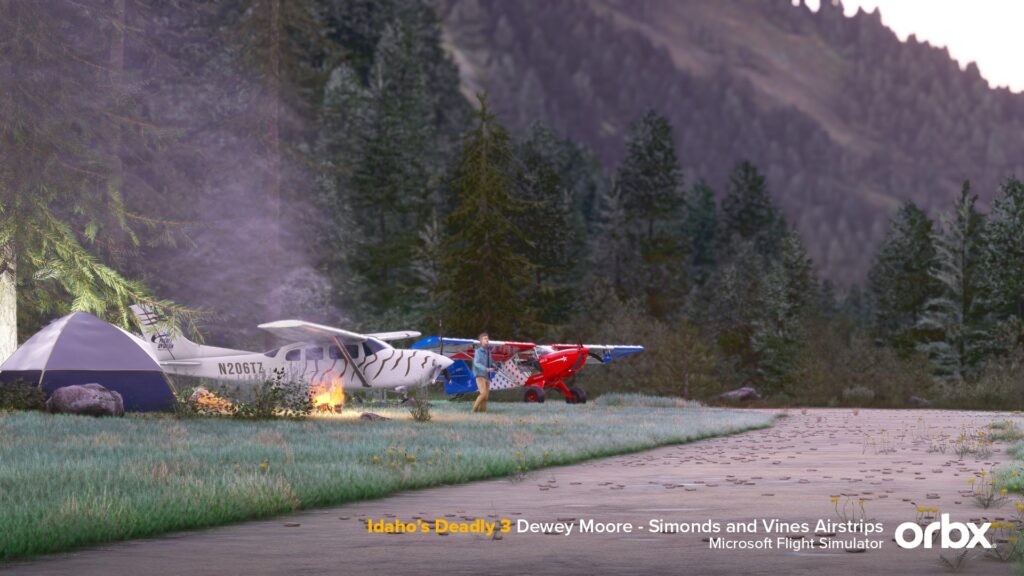 The airfields are located just a short distance away from other locations like Soldier Bar (85U) and McCall Municipal Airport (KMYL).
You can get this scenery package for approximately €11.84 via the Orbx Central app and Orbx website. To learn more about Orbx, you can read one of our previous articles about their released airfields.