Informing the community via their Facebook page, Orbx has officially released their rendition of Harvey Field (S43) and Monroe Firstair (W16) for MSFS. Courtesy of developer Andreas Hegi, the two highly detailed Washington airstrips come shipped together as one package. The launch of this package falls after a recent series of products released by Orbx.
Table of Contents
Release Information
The airports include a number of features that users have become accustomed to in any Orbx release. It only takes a glance at the rust on each roof or the at the detailed ground and building textures to appreciate the detail that has been embraced by the developers. Users can expect completely modelled houses, hangars, cafes and other buildings, along with high-quality PBR UHD texturing – as has become a prominent trend with Orbx sceneries.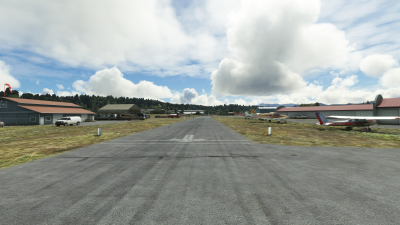 S43 and W16 Airport Information
Harvey Field (S43) is a privately owned airport for public use, located in Snohomish, Washington. Since being family-opened in 1944, the airfield has since become a 2671ft public-use runway, along with a restaurant and a number of facilities for aircraft maintenance.
Monroe Firstair (W16) field is a former military airport located just minutes from Harvey Field (S43). In the post-war era, the airfield has become popular for general aviation since 1969, featuring a 2087ft runway to accommodate a range of bush captains from across the Pacific Northwest.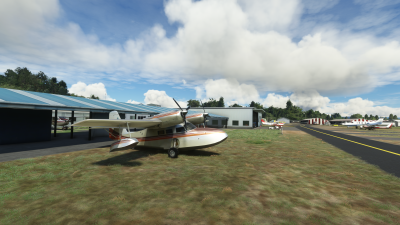 Orbx Key Features
Two Prepar3D FSX classics reborn for MSFS
Located on the west coast of the USA
Complete dynamic & emissive night lighting
Full PBR UHD texturing
Incredibly detailed, high-definition rendition
Photo-realistic HD textures created from on-site photography to provide the most immersive experience possible
Perfect landing challenges for the VFR fliers
Pricing and Availability
The package is available to purchase through Orbx Central or via the Orbx website for approximately €15.05, where users can also locate a gallery of detailed preview photos and features.