With the recent publishment of the Orbx Stockholm Arlanda v2 trailer on the AviationLads Youtube channel, the development team just released the scenery and is now available for every Microsoft Flight Simulator user to enjoy.
Developed by Marcus Nyberg in collaboration with Jetstream Designs, this Stockholm Arlanda scenery brings you the most up-to-date experience of this airport within the world of MSFS.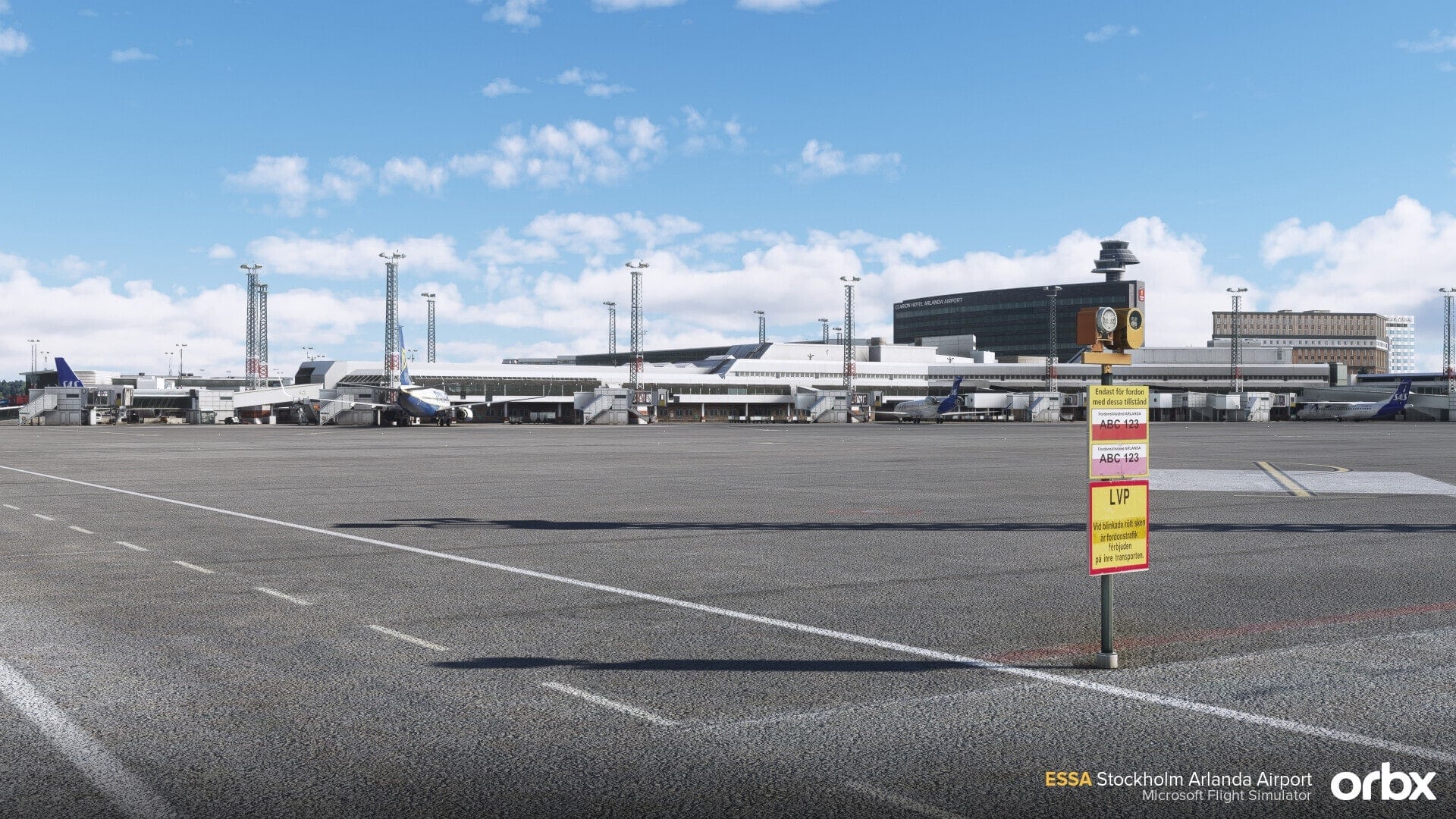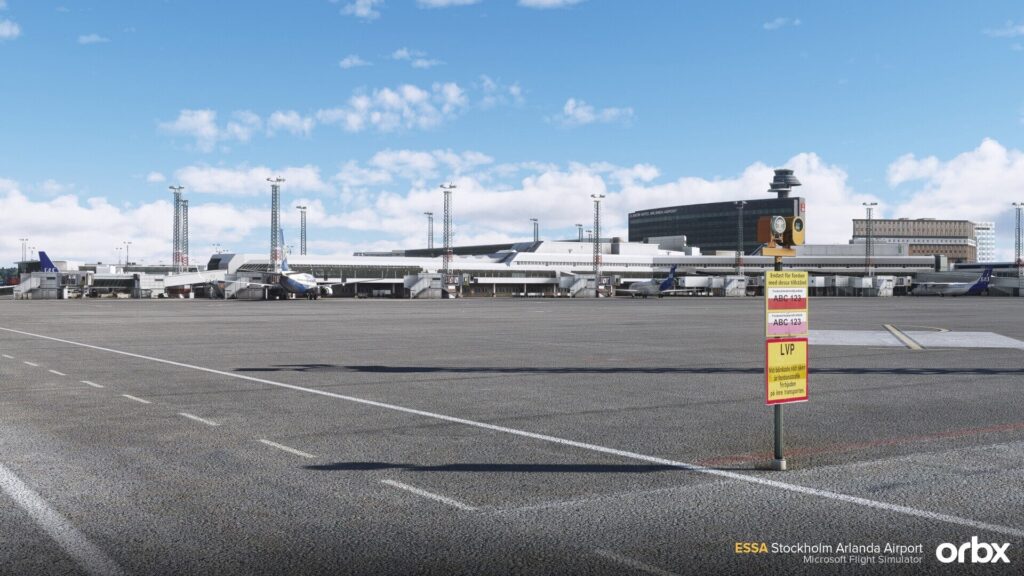 Arlanda is Sweden's largest and busiest airport with over 70 airlines serving routes to over 170 destinations worldwide. Over 26 million domestic and international passengers pass through the airport each year, and it also performs as an essential European cargo hub.
Some of the main features of this airport scenery are for example functional and correct VDGS for every stand, animated jetways and enhanced interiors for all terminals and SkyCity. This ensures the best possible visual and functional experience for virtual pilots. There are also animated vehicles with weather and time-influenced appearance, a high-resolution mesh and even an out-of-the-box GSX profile.
Orbx Stockholm Arlanda Key Features
Exquisitely detailed depiction of ESSA Stockholm-Arlanda
Functional & correct VDGS for every stand
Animated jetways
Enhanced interiors for all terminals & SkyCity
High-quality custom GSE & Clutter (optional)
Animated vehicles with weather & time influenced appearance (optional)
Weather-influenced snowbanks & snow trucks (optional)
High-resolution mesh
Included GSX-profile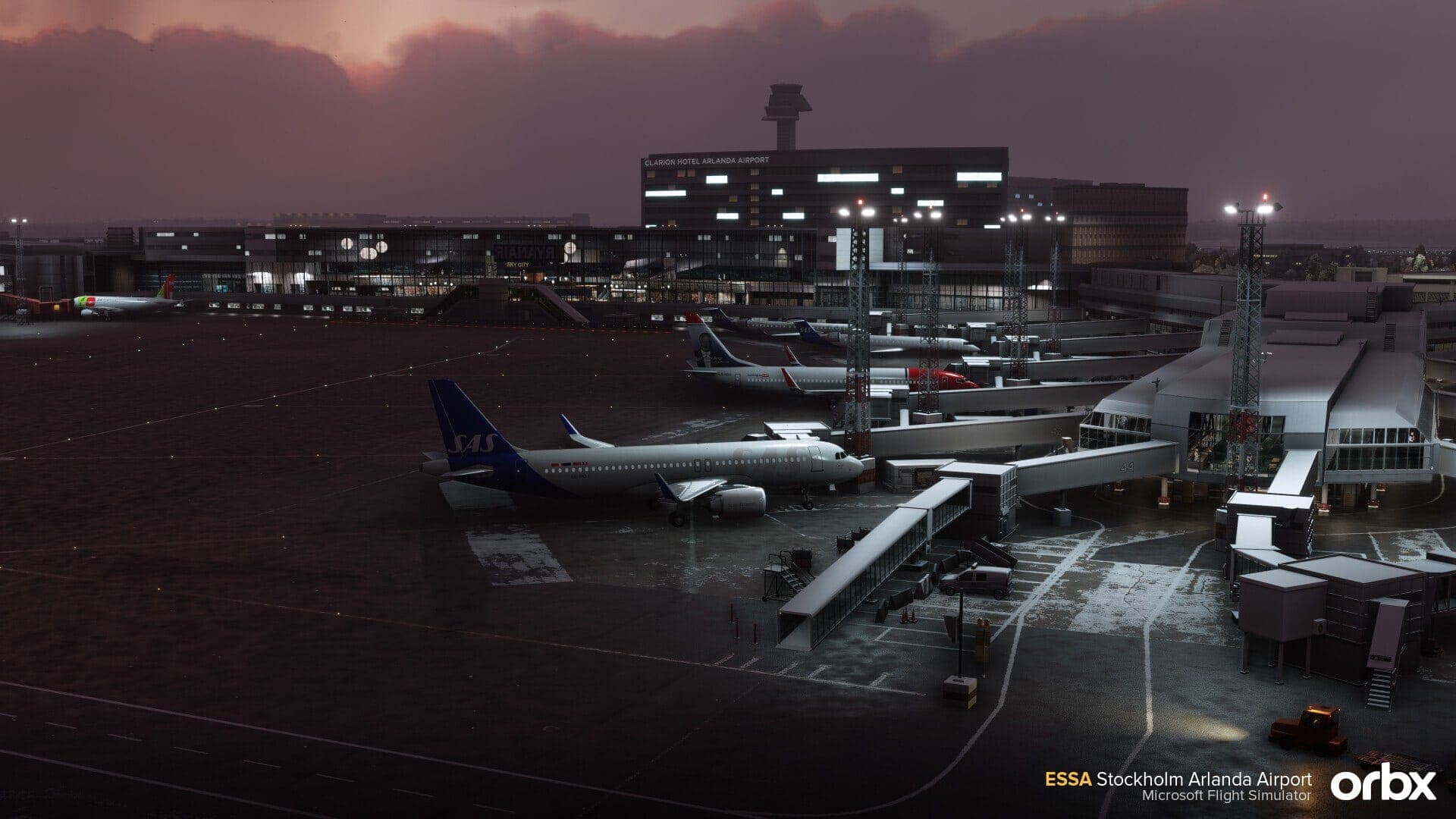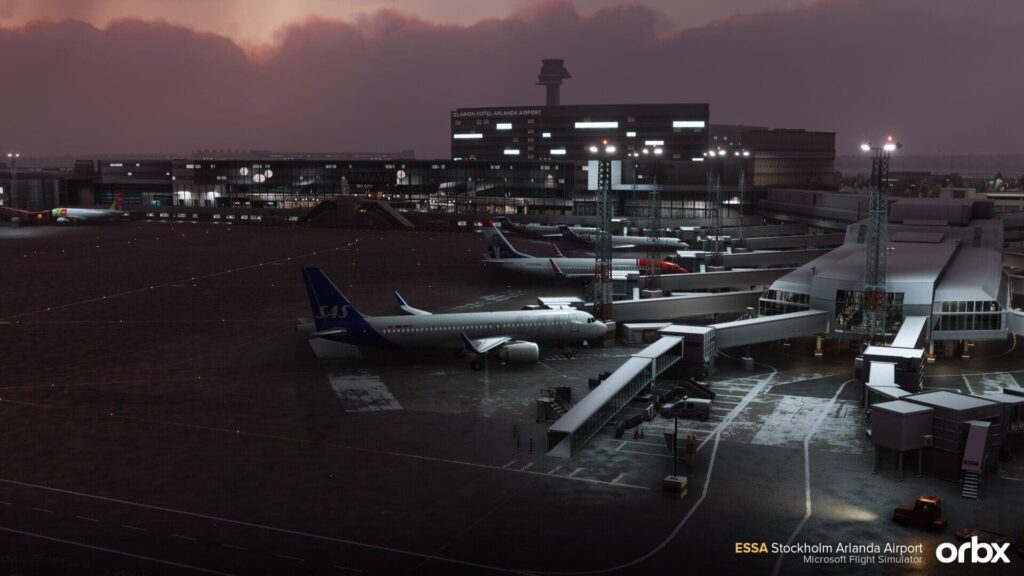 If you would like to get this scenery, you can do so through Orbx Central and their website for approximately €26.29.