PACSIM earlier today announced via their Facebook page the release of their rendition of Salt Lake City International Airport (KSLC) for Microsoft Flight Simulator. The rendition is released for the platform after remaining in development for eight months. The product is also their fourth airport rendition for the platform.
PACSIM's latest rendition is the latest sim update (Sim Update 12) tested product. Salt Lake City International for MSFS features accurate terminals, concourses, hangars, towers, freight buildings, general aviation FBOs, and an up-to-date, precise airport layout. Further features include custom animated jetways, 4K PBR texturing throughout, visual guidance docking systems programmed to all concourse gates, the latest high-resolution ortho imagery, and accurate hand-placed vegetation. The developer also states that the rendition is fully tweaked and optimized for a smooth experience.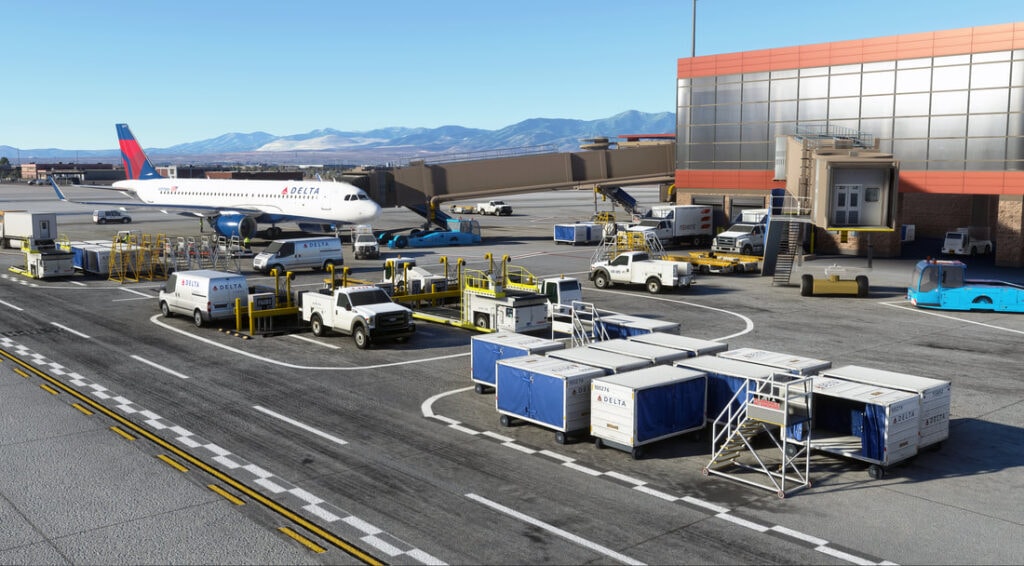 Salt Lake City International Airport is a civil-military airport located four miles west of Downtown Salt Lake City, Utah. The airport serves as a hub for Delta Air Lines and is the major gateway to the Intermountain West and West Coast. It sees more than 300 scheduled nonstop departures per day to more than 90 cities across the USA and Europe. This makes it by far the busiest airport in the state of Utah. KSLC continues to rank high for on-time departures/arrivals and the fewest flight cancellations among major airports across the US.
PACSIM's Salt Lake City International Airport is available to purchase from their website and retails for USD 25.99. For further reading do check out our coverage of other PACSIM product releases for the platform or our coverage of last week's FSExpo 2023.