The development team of PILOT's on Friday released their rendition of De Havilland Dash 7 for Microsoft Flight Simulator, marking their second aircraft release for the platform. The team is already responsible for many airport sceneries, and Boeing 314 for both Prepar3D and Microsoft Flight Simulator.
Table of Contents
About the Dash 7
De Havilland Dash 7 is a four-engine turboprop regional aircraft with short take-off and landing (STOL) capabilities. Its first flight occurred in 1975 and was in production until 1988.
During its years, the patent of this aircraft was sold to Boeing, then Bombardier and in 2006 the type certificate was sold to Viking Air, the same company that manufactures modernized versions of the DHC-6 Twin Otter, for example.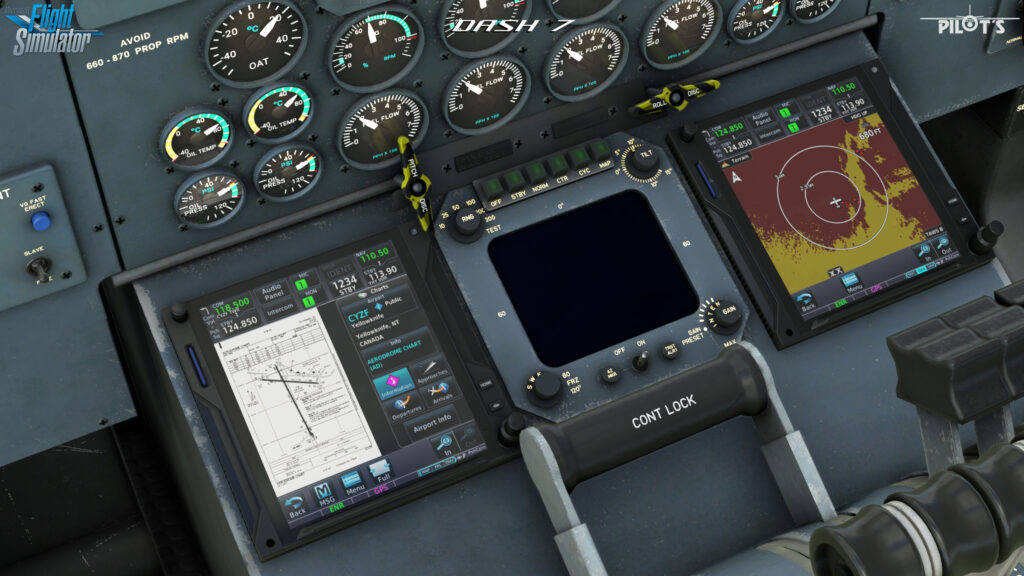 The plane was used by airlines all over the world. Rocky Mountain Airways ordered some of these planes back in 1978 and operated scheduled passenger service from Denver all around Colorado. The plane also operated in harsh conditions in Hawaii or Austria, as well as the United Kingdom, to name a few.
Features
PILOT's created a comprehensive recreation of the aircraft. The plane is fully developed from the ground up for Microsoft Flight Simulator with fully supported TDS GTNXi and GNS 530 GPS units in the cockpit. However, for those looking for a challenge, the original steam gauge variant is also available to choose from in this package.
From the technical perspective, the aeroplane features a custom sound pack, authentic and realistic gauges, 4K textures and even a quick start manual for those keen on learning the aircraft to the smallest possible detail.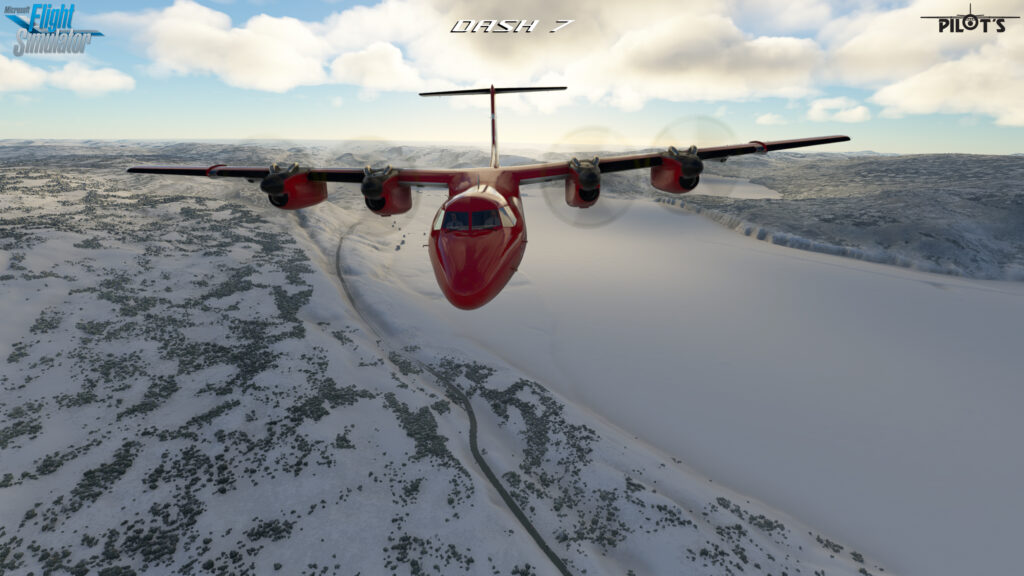 The team has also created some detailed liveries of operators that used this plane. There is a livery for Air Greenland, Air Tindi, Berjaya Air, Continental, Tyrolean Airways, Pan Am, as well as Trans World Express and Maersk.
The Dash 7 is now available via the PILOT's store for €24.99. However, there is also an ongoing sale at the moment, meaning that you can get the plane for €19.99.
To learn more about PILOT's, make sure to read our coverage of their Alicante scenery for Microsoft Flight Simulator.