RFSceneryBuilding took to their Facebook page yesterday to announce the release of their rendition of Federico Fellini Rimini International Airport for Microsoft Flight Simulator.
RFSceneryBuilding states that the rendition features custom airport and terminal buildings along with buildings modeled in the area surrounding the airport. Custom platforms, vehicles, and night lighting are also modeled and included in the rendition. An additional feature of the rendition is an added glass effect on the windows of airport buildings and vehicles.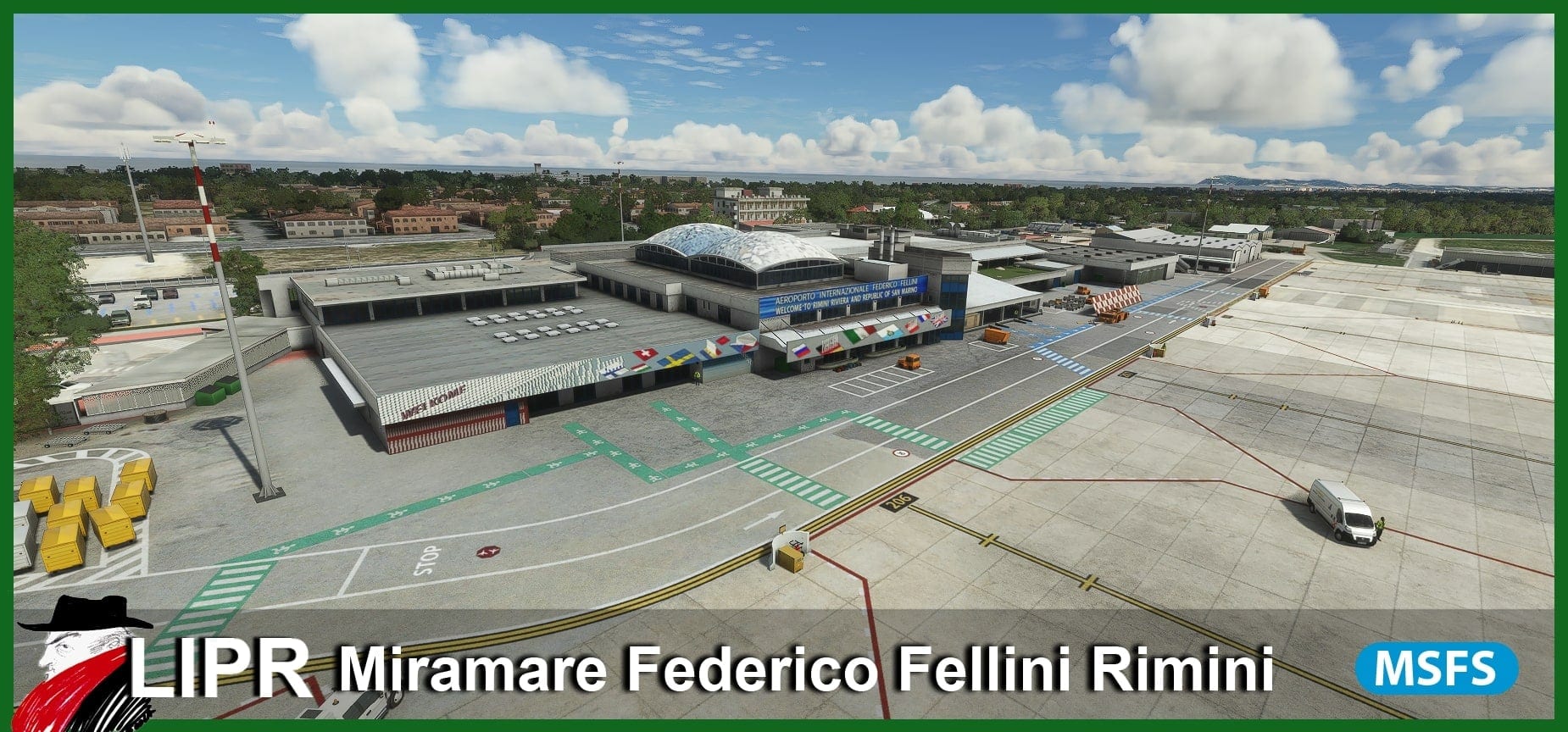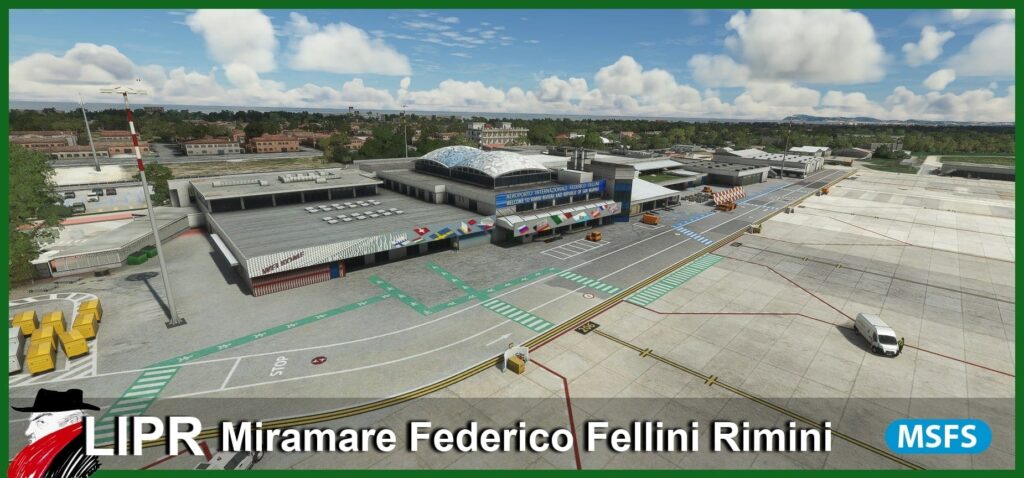 Federico Fellini International Airport, formerly known as Rimini Miramare Airport, is an international airport 5.2 kilometers (3.2 mi) southeast of Rimini, Italy. The airport is named after Italian filmmaker Federico Fellini. Rimini itself is known for its architectural wonders, historical sites, and religious buildings. The Tempio Malatestiano, Sant'Agostino, Castel Sismondo, Amintore Galli Theatre, Arch of Augustus, and the Roman Amphitheatre are popular sights among tourists.
The rendition of Rimini Intl can be purchased from the simMarket store here and retails for EUR 16.00. If you had previously purchased RFSceneryBuilding's Rimini International for P3D or P3D5 at simMarket, you are entitled to a special upgrade price of EUR 5.00. Do read our coverage of the new realistic lighting system preview on the A32NX here.