SamScene3D, a developer well-known for their city sceneries for Prepar3D and Microsoft Flight Simulator, has taken to their Discord recently to announce the release of Xiamen Airport and City for Microsoft Flight Simulator.
Table of Contents
About Xiamen City and Airport
Xiamen is a harbour city in the Fujian Province, near the Gulf of Taiwan. Its metropolitan area covers over 4200 square kilometres of land and has over five million inhabitants.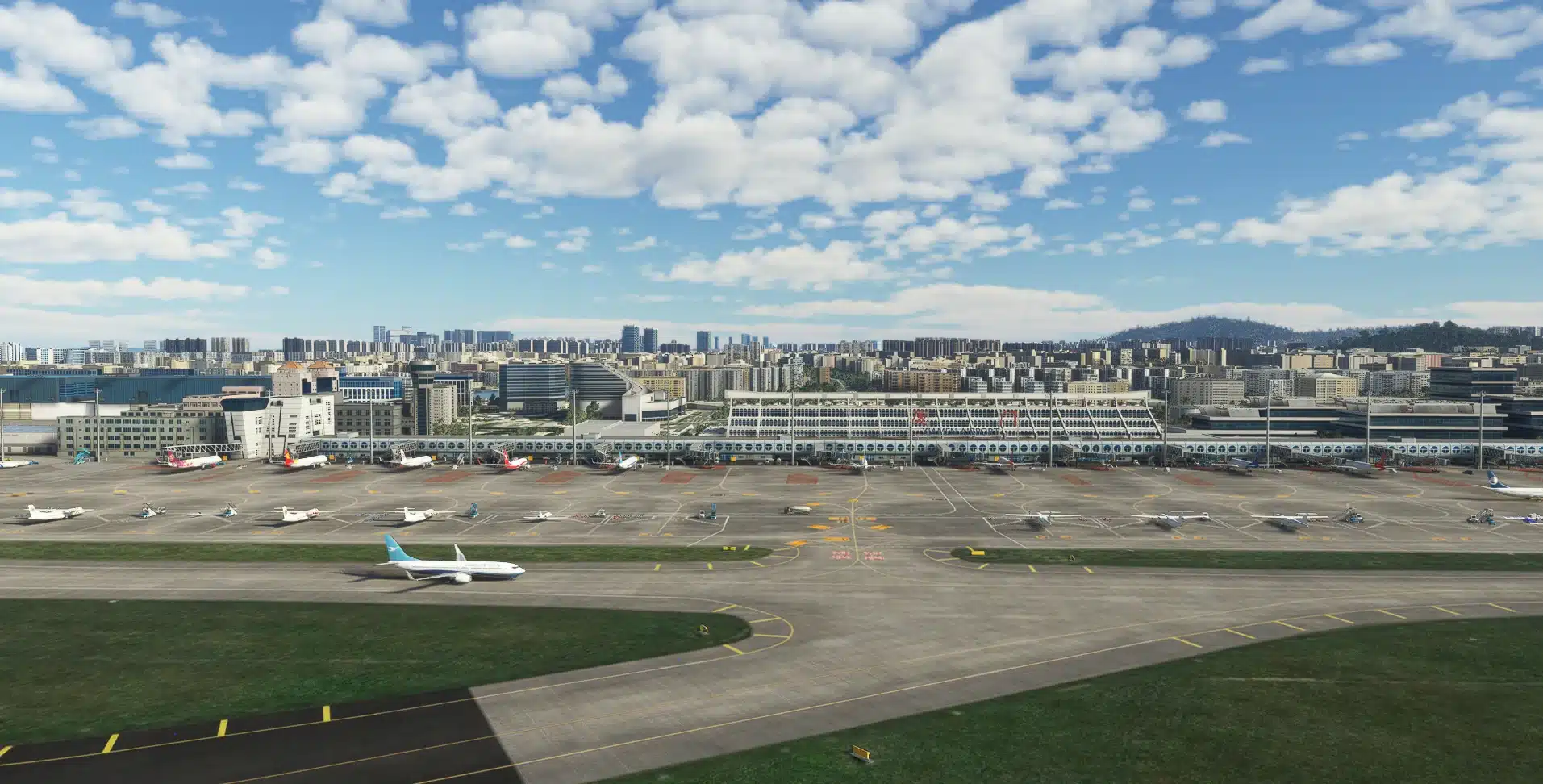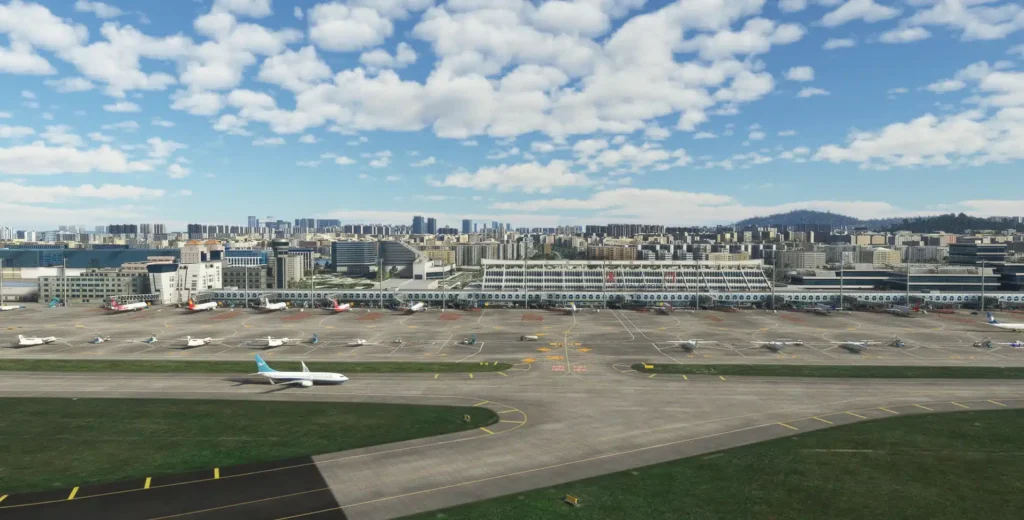 With such a large city, there comes a large airport, Xiamen Gaoqi International Airport (ZSAM). It has two operational terminals, with a scenic view on the approach towards runway 05. It is also the main base of XiamenAir and virtual pilots can enjoy a good amount of flights to fly from this airport, either cargo or passenger. There is a plethora of both domestic and international flights, short and long ones.
SamScene3D created a detailed depiction of both the airport and the city.
SamScene's Recreation of Airport and City
The airport scenery offers detailed designs of both Terminal 3 and Terminal 4. There are also custom jetways, realistic night effects, accurate ground markings and much more.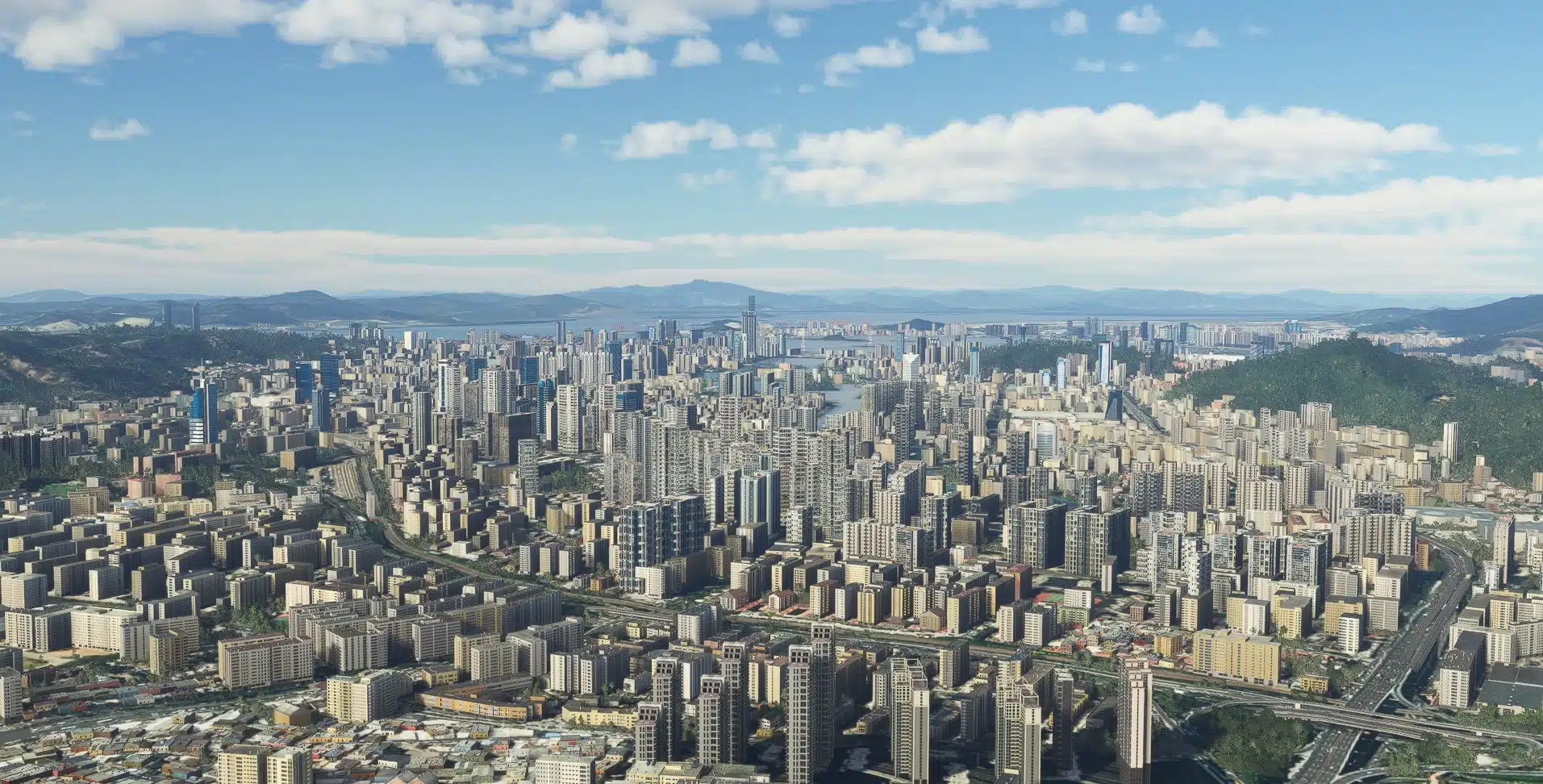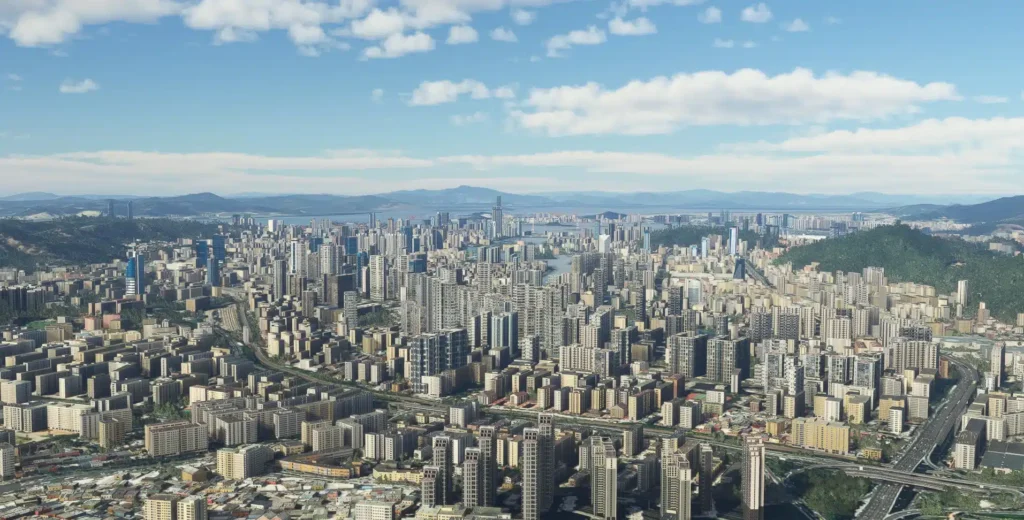 Speaking of the city, there are over two hundred handcrafted buildings, such as banks, shopping malls, hotels, stadiums, universities, bridges and so on. Over 500 high-rise apartments are also custom in this scenery, and all of that is enhanced by beautiful night effects, making the scenery especially vibrant at night.
For the entire vicinity, there is custom satellite imagery offered with this scenery.
If you would like to get this scenery, you can do so through the SamScene3D website for approximately €18.04. To read more about their work, read our article about their previous release of Lhasa Gonggar Airport.