SimWorks Studios took to their Facebook page to announce the development of their rendition of Van's RV-8 airplane for Microsoft Flight Simulator. SimWorks Studios have produced various products for the platform including the Zenith CH-701 airplane, the Okavanka Delta scenery, and the Van's Aircraft RV-10.
DeeJing, an aircraft add-on developer, known for his RV-7 for Microsoft Flight Simulator is working on the RV-8 home-built aircraft for SimWorks Studios. His RV-7 on Flightsim.to is an excellent aircraft enjoyed by many and he seems to be the perfect fit to make the popular RV-8 for sim pilots.
The SWS RV-8 airplane will be configured with two cockpit arrangements; one analog with conventional steam gauges and one with the popular G3X modern glass panel. Both configurations are common in this aircraft in real life. Realistic recordings of the sounds for the rendition, a very important aspect of a simulated aircraft, have already been made using a real-world aircraft.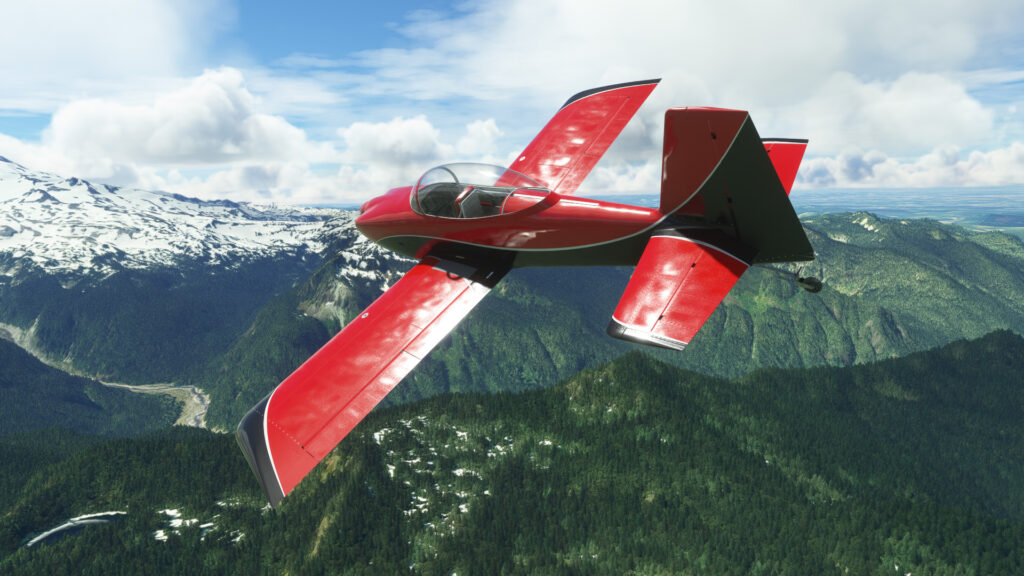 A little about Van's Aircraft RV-8
The Van's Aircraft RV-8 was designed to be a better version of the RV-4 with two seats in tandem; it is a single-engine, low-wing homebuilt aircraft. Over 1,600 have been built and flown so far. They are a tail-dragger configuration but a later version has conventional tricycle gear. Let's hope they make both variants as they have done so in the past. Van's aircraft are known for their speed and good looks in real life. The aircraft boasts speeds of up to 360 km/h and a range of over 1,200 miles, all from a homebuilt aircraft you can make in your garage.
Many look forward to flying this superb aircraft in the virtual skies of their sims. That said, since this is an initial announcement of the product, SimWorks Studios has not set a price or a release date yet. For further reading, you can check out our coverage of other SimWorks Studios releases and announcements or our coverage of other MSFS news, releases, and announcements.