Skyline Simulations took to their Facebook page to announce the release of their rendition of Long Beach Airport (KLGB) for X-Plane 12. The rendition is their first-ever product for the platform.
From the plethora of screenshots provided by the development team, we can infer the rendition has quite a lot going for it. The rendition features a detailed terminal with modeled interiors, custom night lighting, accurate taxiway and tarmac ground markings, and custom taxiway signage. Further features include static aircraft, various modeled airside and landside buildings, ground vehicles for both landside and airside, and a modeled air traffic control tower.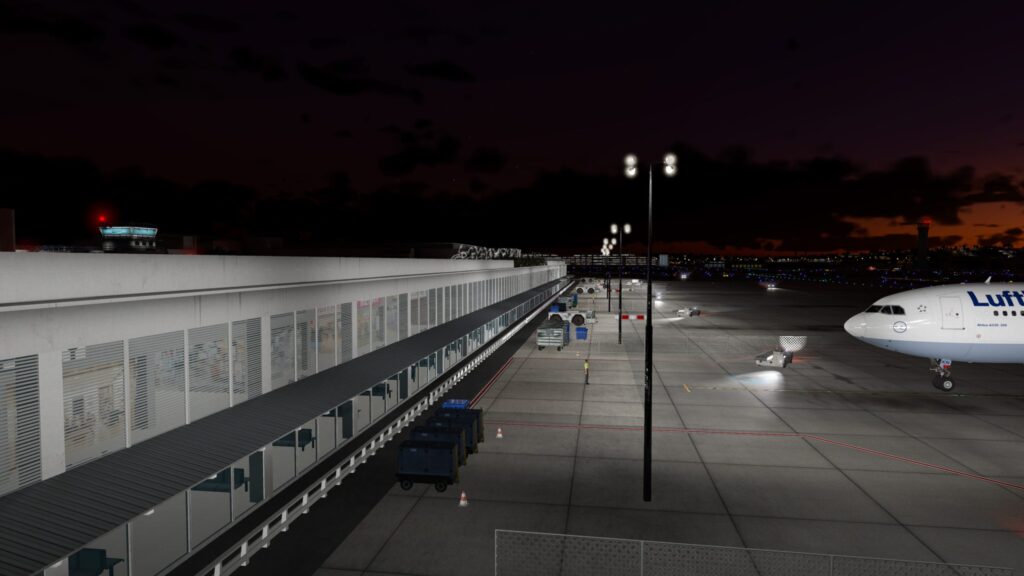 Please note these features were based on the screenshots provided by the developer as no official feature list was provided. The development team does mention that the famous Walter Pyramid has also been modeled along with the industrial area which can be seen on the approach to the airport.
Long Beach Airport is a public airport located three miles northeast of downtown Long Beach, California. It is also called Daugherty Field named after local aviator Earl Daugherty. It is the 10th busiest airport in California. As of May 2018, JetBlue operated the most airline flights out of Long Beach with the other airlines being American, Delta, Hawaiian, and Southwest. The Boeing Company and formerly McDonnell Douglas maintains a maintenance facility at LGB for Boeing and McDonnell aircraft and also produced the C-15 through 2015.
Skyline Simulations' Long Beach Airport for X-Plane 12 can be bought from their website and retails for EUR 18.90. It is currently on sale for EUR 15.50, a discount of approximately 20%. For further reading do check our coverage of another XP release: ActiveSky for XP12.