Add-ons developer iniBuilds took to their Discord server to announce the release of SimSolutions' rendition of the Diamond DA20-C1 Eclipse for Microsoft Flight Simulator. Previously exclusive to the X-Plane flight sim platform, the developer has finally released their first product offering for the platform.
Table of Contents
Key features of the MSFS rendition
This incredible edition has been fully custom modeled in both the exterior aspect as well as the interior. SimSolutions' Diamond DA20-C1 features 4K PBR textures throughout, a fully modeled 3D cockpit, a working canopy and fuel cap, and an aircraft checklist included in the data folder. The aircraft rendition has been modeled using real-world experience and also features the GTX 327 transponder along with the DAVTRON clock system.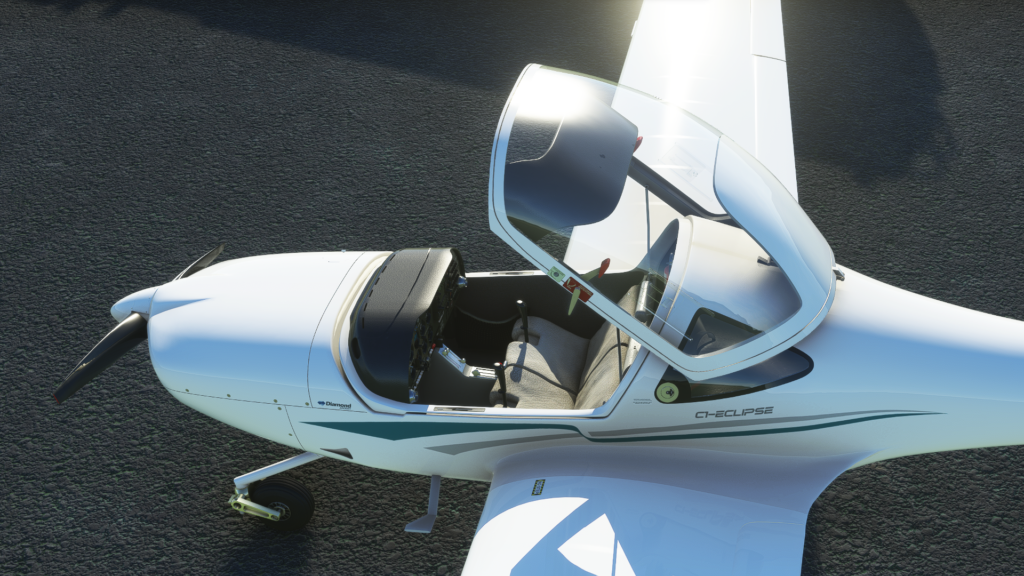 The Diamond DA20
The Diamond DA20/DV20 Katana is an Austrian-designed two-seat general aviation light aircraft developed and manufactured by Diamond Aircraft. It was originally produced in Austria as the DV20. The DV20 shares many of its features from the earlier Diamond HK36 Super Dimona and was introduced to service in 1993. SimSolutions have modeled and developed the C1 Eclipse variant of the aircraft which was better equipped for private use. It comes with rear windows for better visibility and is powered by a 125-hp Continental IO-240-B engine. It entered production in 1998.
Where to get your own copy?
SimSolutions' DA20-C1 Eclipse is available to purchase exclusively on the iniBuilds store and retails for GBP 15.49 exclusive of taxes. The previously X-Plane exclusive release has finally landed on Microsoft Flight Simulator for some fantastic GA or training hops. The developer has also shared a release trailer on the iniBuilds YouTube channel which can be found below. For more on flight sim-related news, announcements, and more do check out our coverage.