Developer SOUTH OAK CO recently announced their new add-on for MSFS, the "Aurora Borealis: Northern Lights." The announcement was shared on their website. This is one of several add-ons created by the developer.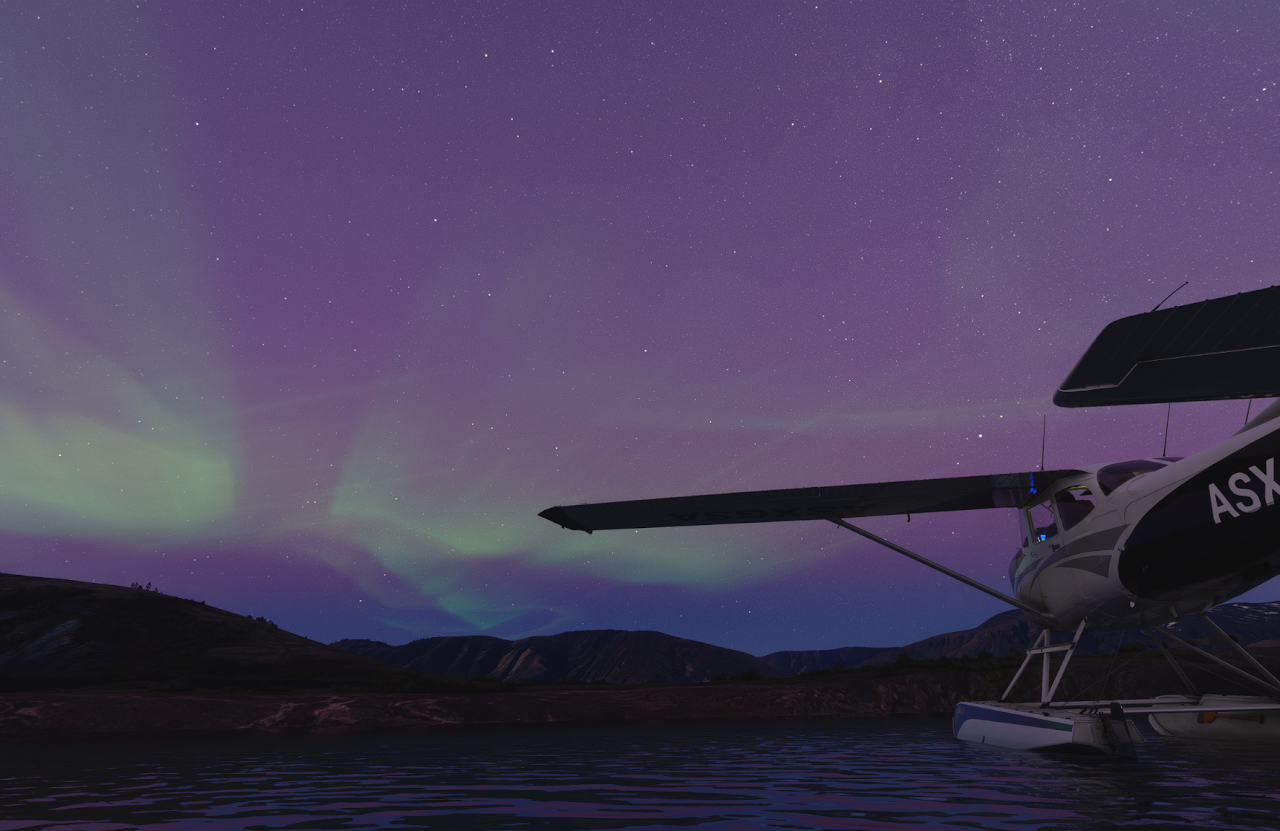 The "Aurora Borealis," also known as the northern lights, is a phenomenon that is caused by solar wind reacting with the Earth's atmosphere. This phenomenon can be detected both in the Northern and Southern Hemispheres and can be seen as beautiful rays of different shades of red, green, and blue.
Aurora Borealis: Northern Lights by SOUTH OAK CO Features:
The add-on has many notable features. Firstly, it showcases an authentic representation of the northern lights, achieved through the use of "advanced algorithms," making every flight one-of-a-kind. Additionally, the add-on replicates the various phenomena associated with the northern lights, such as celestial reflections and flickering effects, creating a completely immersive experience.
SOUTH OAK CO's Northern Lights feature continuous global coverage, which makes it possible to explore continuously across multiple countries known for their aurora borealis with a unique backdrop and atmospheric conditions. Lastly, the developer implemented reactive and dynamic seasonal coverage, which enables the user to see the southern lights throughout the winter months on numerically odd-numbered calendar dates without the presence of rain or snow.
All of these features enable you to chase the northern lights through countries such as Norway, Iceland, and Canada or for you to have something to marvel at while on a transatlantic flight.
The developer promised that the add-on will function alongside all popular add-ons and will have a minimal impact on loading times and computing speeds. If you wish to purchase this add-on, it is on sale via the simMarket and is listed at €10. It is expected to be made available on the MSFS Marketplace shortly.