Golden Age Simulations will make their grand debut in Microsoft Flight Simulator with the upcoming Stearman Model 75 biplane.
About the Stearman Model 75
The Stearman Model 75 is no stranger to the aviation industry. In fact, the aircraft was used by the United States Army, Air Force, and Navy throughout World War II as a military trainer. Stearman Company, which became a Boeing subsidiary in 1934, manufactured approximately 10,500 aircraft solely for military use. After World War II, the remaining surplus aircraft were sold on the civilian market and became handy crop dusters for the agriculture industry. They were also quite popular amongst sport pilots who used the aircraft for aerobatic air shows.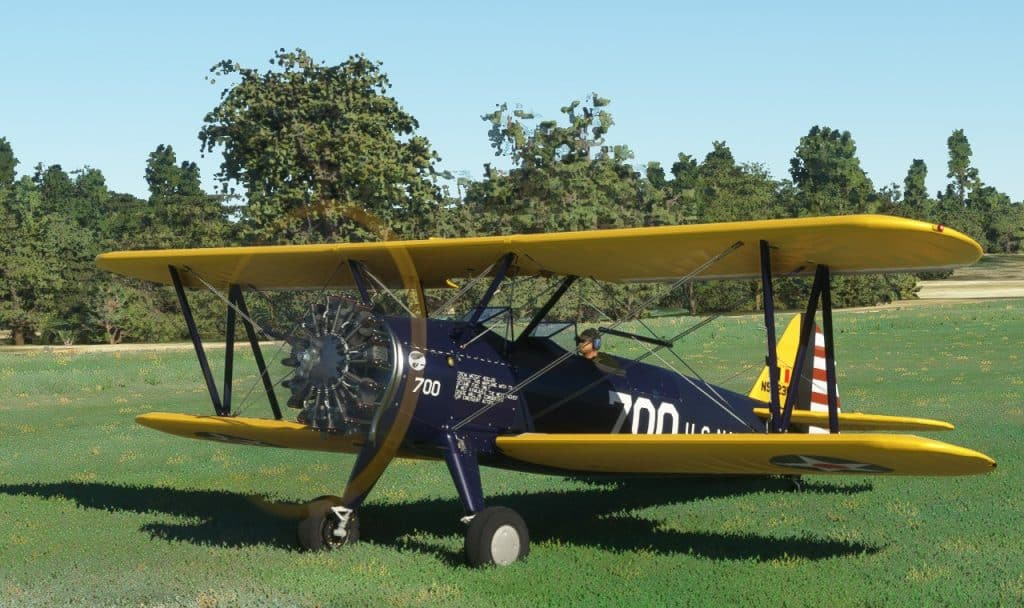 About The Developer
Golden Age Simulations came to life in 2006. Their primary specialty is bringing aircraft from the Golden Age of Flight into the world of flight simulation. The Golden Age of Flight lasted between the start of the Great War and the end of World War II. The developer has brought quite a few aircraft to life from companies such as Stearman, Taylor, Piper, WACO, Travelair, Curtiss, and Wright. Until now, the developer only released content for Flight Simulator X and Prepar3D. The Model 75 will be their first payware aircraft available for Microsoft Flight Simulator.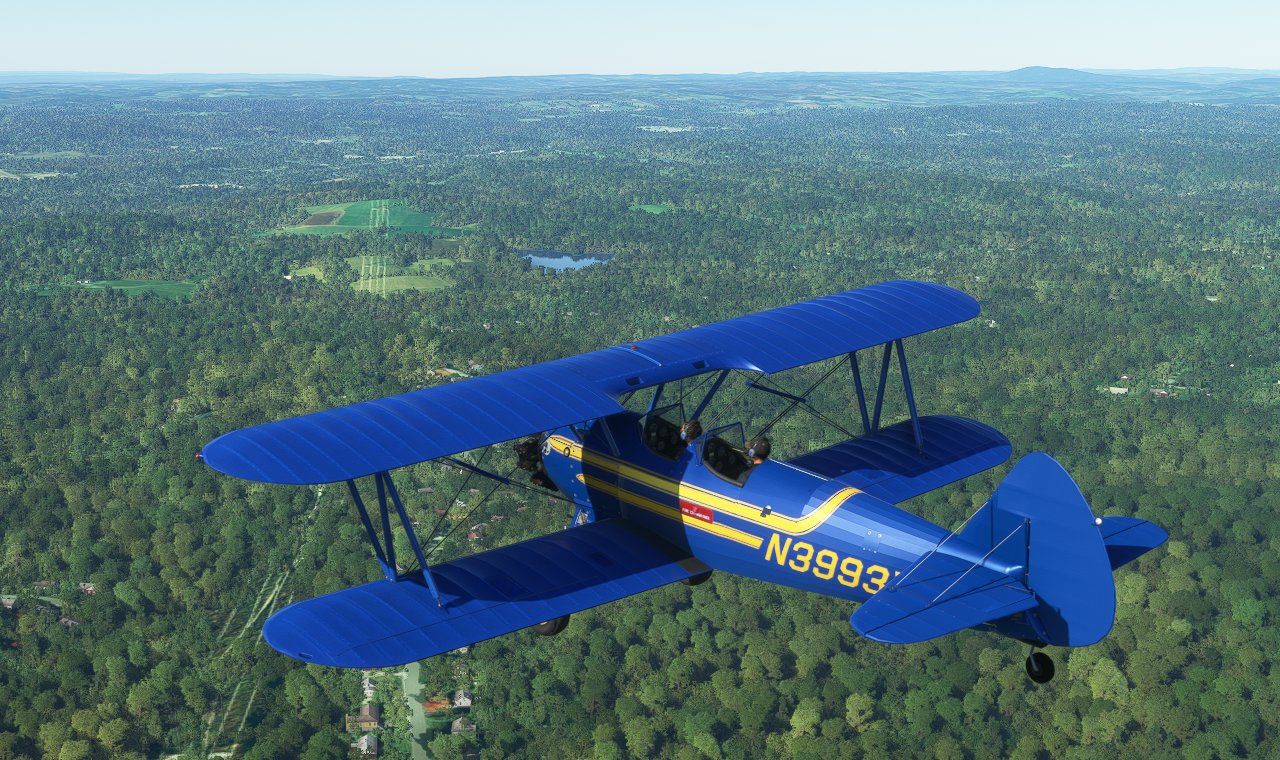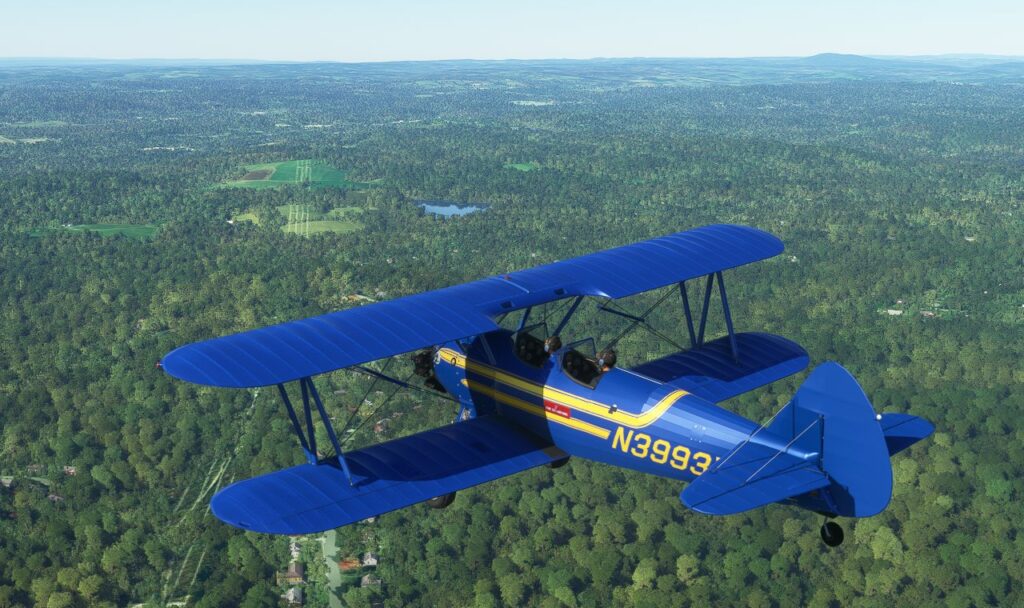 Features of the Stearman Model 75
We don't have much information about key features of the Stearman Model 75 since the Facebook announcement has limited information about its launch. However, the photos suggest that there will be several liveries available upon launch – particularly military liveries from the days when the aircraft was used as a military trainer. You can get a glimpse at the virtual cockpit by watching the alpha preview video.
We also know that there will be two variants of the Stearman Model 75 – the PT-17 with the Continental R-670 engine and the PT-13 with the Lycoming R-680 engine.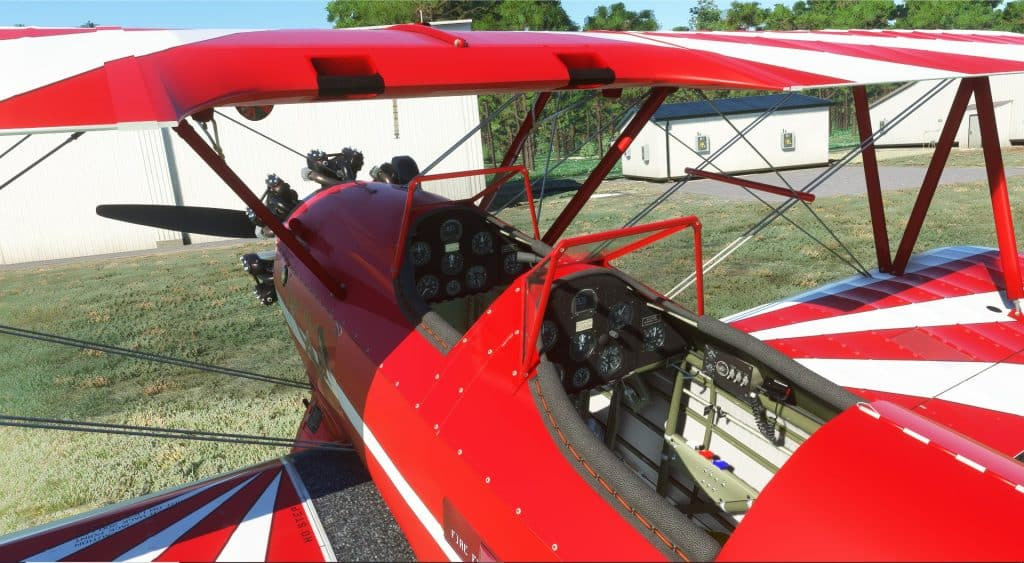 The developer has confirmed that the payware aircraft will be available later next month, but they have not confirmed the price or any other additional details. Any new information available will be promptly covered by us, so stay tuned. If you are interested in more World War II aircraft, check out our article on the P-40F Warhawk.