TaiModels has recently released a detailed rendition of Cairns International Airport (YBCS) for Microsoft Flight Simulator. The release follows a series of detailed airports for both X-Plane and MSFS.
Table of Contents
Cairns International Airport (YBCS) by TaiModels
The detailed rendition of Cairns International Airport features a fully modelled exterior and an accurate interior model. It appears that attention to detail has been a core focus of the developer. Featuring 3D people and custom logos, Cairns truly comes to life in this scenery package.
TaiModels describes the following detailed characteristics as some key features of their product:
Hand-made and detailed PBR ground markings and textures according to the most recent airport situation.
Hand-made, Realistic terminals, cargo buildings airport buildings using MSFS PBR materials.
Realistic airport lighting.
Taxiways, aprons.
Optimized for performance to be used on most types of systems.
Custom jetways.
Detailed exterior modelling.
Detailed interior modelling.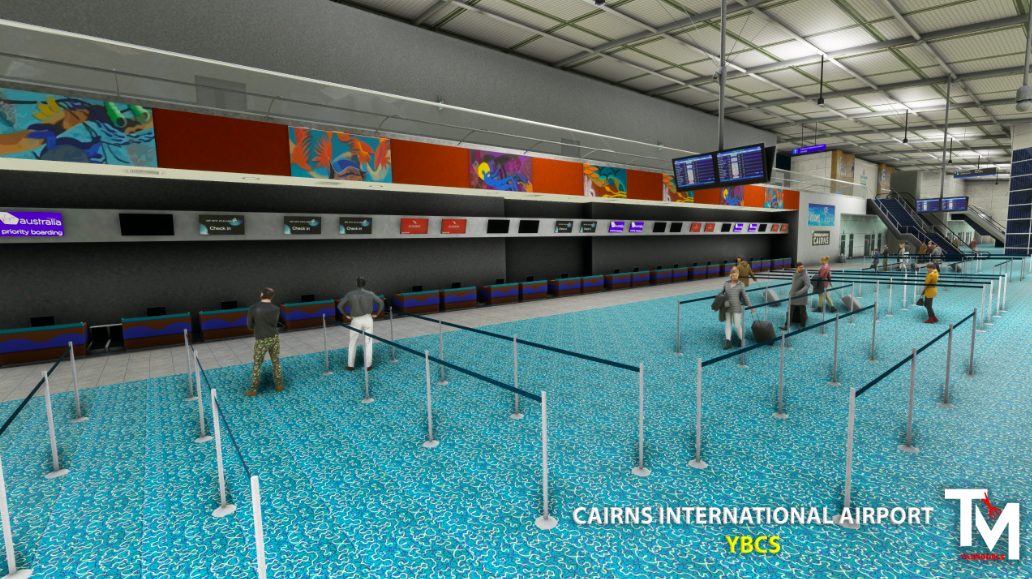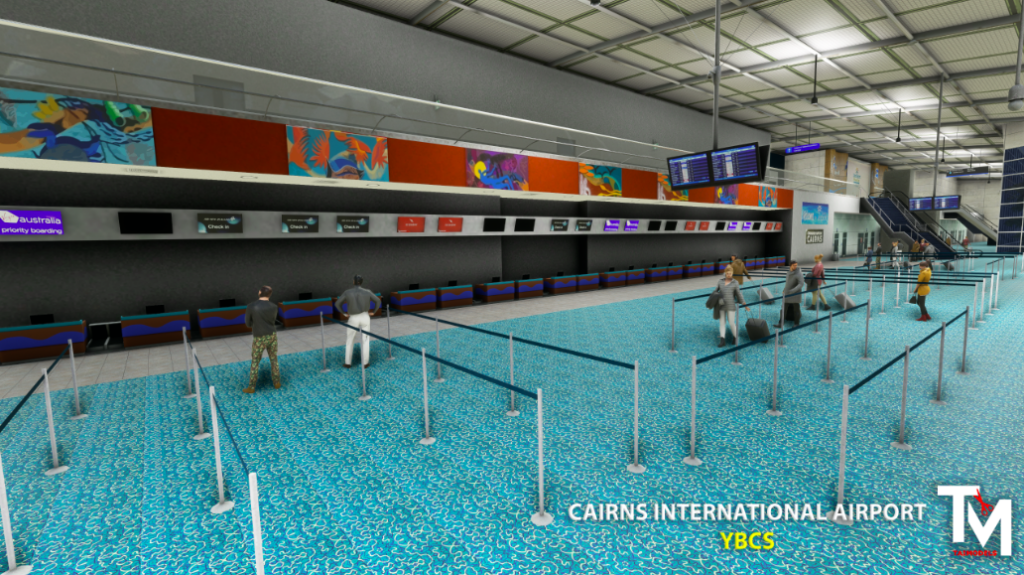 About Cairns International Airport
With a yearly average of more than 5 million passengers, Cairns International Airport is located just 3 miles out of Cairns CBD. Serving as the gateway to the Great Barrier Reef, the airport on Australia's coast now operates as a major tourism hub for passengers travelling with Qantas, Jetstar, Virgin, Airnorth, Bonza Rex, Singapore Airlines and Air New Zealand.
Since being built in 1936 as an Air Force Base, Cairns Airport has grown into an international facility that welcomes passengers to the Queensland tropics from across the world. In the coming years, the facility will be undergoing upgrades in order to cater for an additional 2 million passengers per year.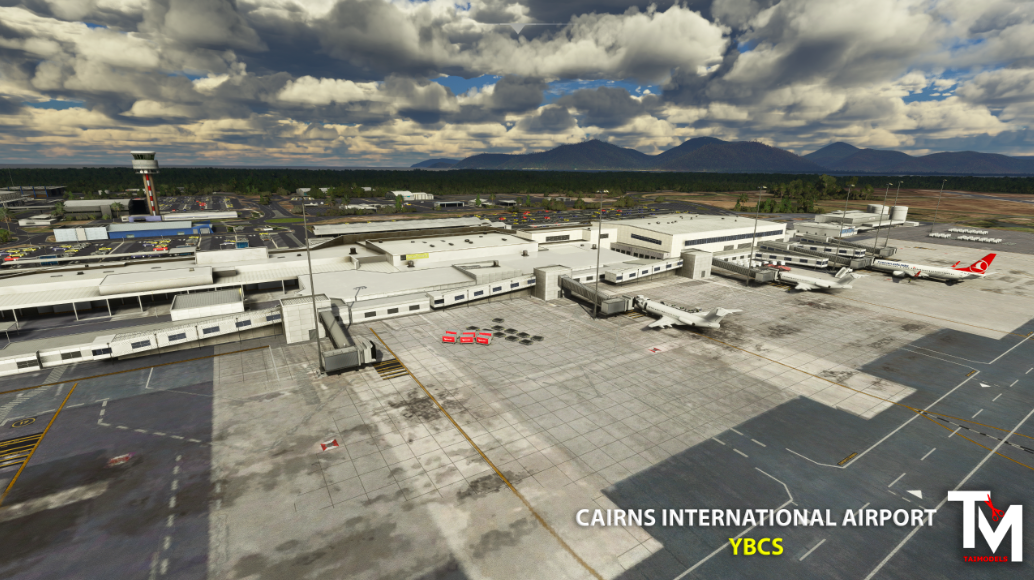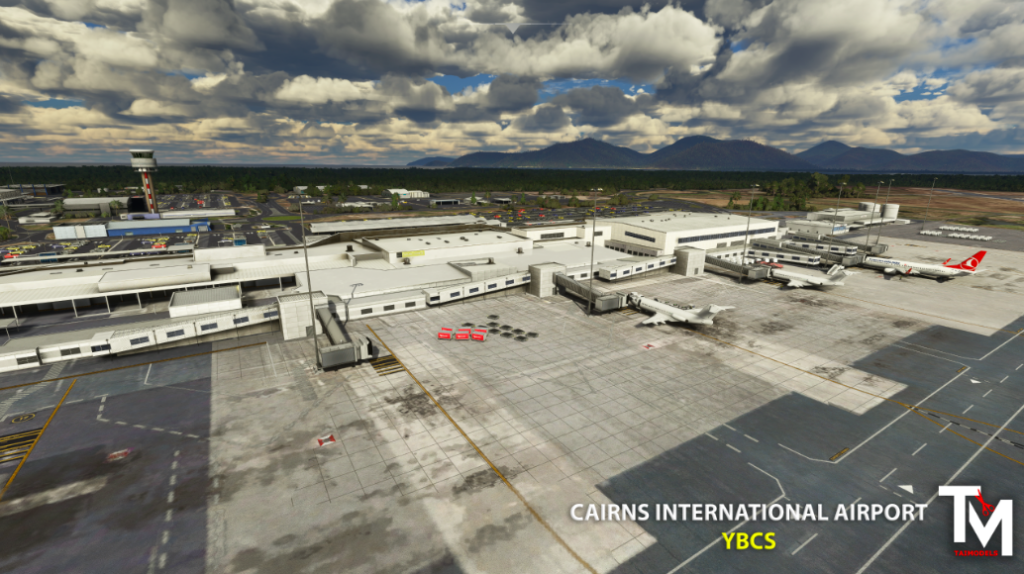 About TaiModels
Over the past two years, TaiModels has developed a reputation across both X-Plane and MSFS for developing high-quality payware renditions of major international airports. The Vietnamese developer has now released successful products across the globe. These airports include major international hubs, such as Sydney, London Heathrow, Dubai, Hong Kong Chep Lap Kok, Abu Dhabi and Sacramento.
Release Details and Pricing
TaiModels has been strong in providing a range of purchase options for their products. Cairns International Airport (YBCS) by TaiModels can be purchased through the following channels.
Via Simmarket for €17.99
Via Orbx for $29.99 AUD (€17.95)
Via iniBuilds for £16.29 GBP (€18.70)
For updates on further products for Microsoft Flight Simulator, be sure to stay updated through us here at FSNews.