The Secret Studio yesterday announced via their Facebook page the release of their rendition of Bintulu Airport (WBGB) for Microsoft Flight Simulator. The rendition is their fifth product offering for the platform.
The Secret Studio's rendition of Bintulu Airport for MSFS features high-quality custom buildings with PBR texturing, the team's custom-developed Visual Guidance Docking System (VDGS), custom animated jetways with audio, and ambient audio stemming from the terminal. Further features of The Secret Studio's latest rendition include a custom ILS that is accurately aligned, extensive terraforming of the airfield and the Pan Borneo Highway, and a highly detailed and accurate passenger terminal.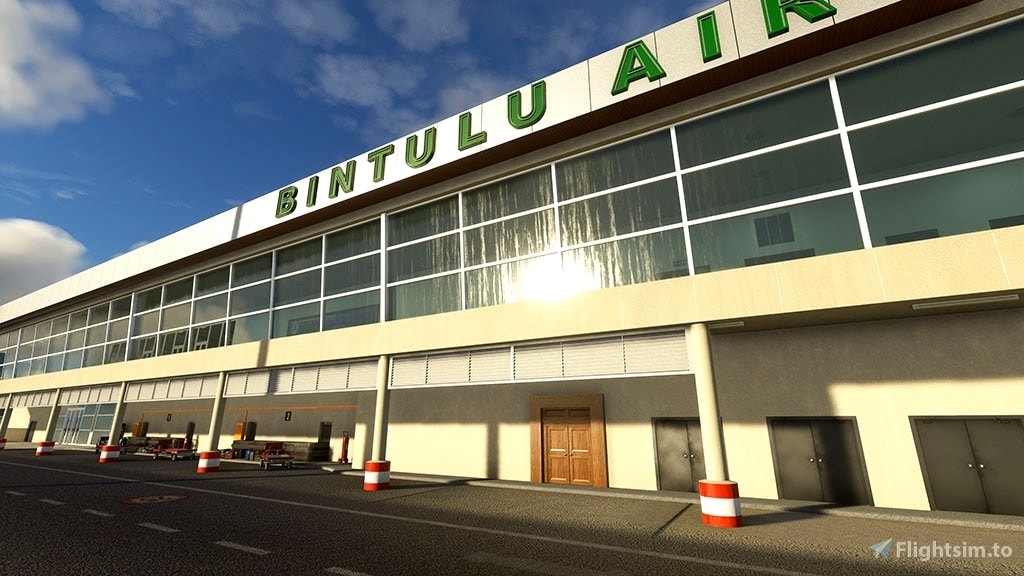 Bintulu Airport is an airport serving the town of Bintulu, located in the state of Sarawak, East Malaysia. The airport is located 23 kilometers southwest of the city and although small in size, is able to handle aircraft as large as a Boeing 747. The first flights to the airport were operated by Borneo Airways back in September 1955. Today the airport is primarily served by AirAsia, Malaysia Airlines, and MASwings, the regional airline of Malaysia and a subsidiary of Malaysia Airlines.
The Secret Studio's Bintulu Airport is available for purchase on the freeware add-ons website Flightsim.to and currently retails for USD 8.00. For further reading do check out our coverage of last weekend's FSExpo flight sim convention or our coverage of other latest releases for MSFS.