XWind Studios has released its latest scenery for Microsoft Flight Simulator: Palmerston North Airport (NZPM), an airport in the Manawatu-Whanganuib region (lower half of the North Island) of New Zealand. This scenery is feature-packed and should be sure to give you a great regional and local flying experience.
XWind Studios has recently also released Dunedin Airport for MSFS, you can find out more about that release here: Beautiful Dunedin Airport Released By XWind For MSFS
History of Palmerston Regional Airport
Palmerston is a regional airport hosting around 30 flights per day, consisting of ATR, Dash 8, and B734F aircraft. This airport runs a 24-hour operation, which allowed it to become favourable with freight operators, so a distant rumble in the dark of night isn't uncommon here.
Palmerston North opened for commercial flights in 1936, however, it was used for 5 years prior as a private-use-only airstrip. During the Second World War, the airfield was also used as a military strip. In the 1950s when the National Airways Corporation commenced services to the airfield the runway was sealed and the terminal building was constructed. Jets started servicing the Airport in 1975 operated by Air New Zealand.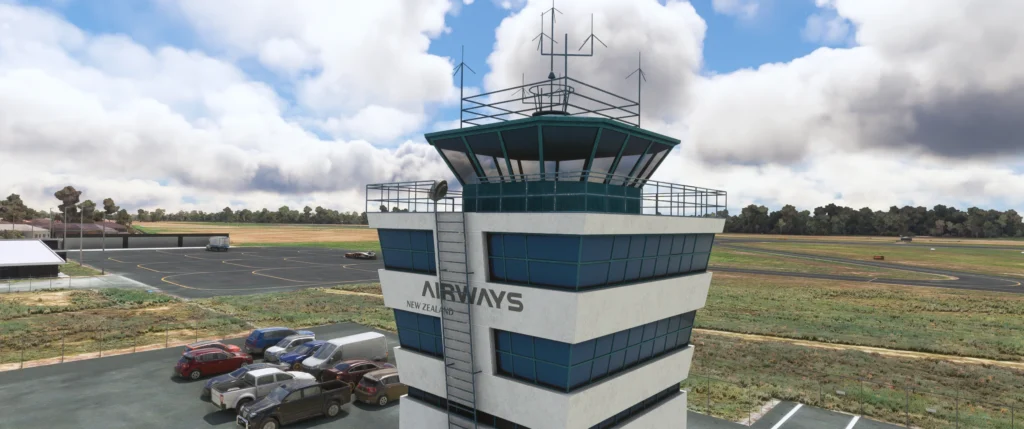 Key Features
You can tell that XWind Studios has spent a good amount of time working on the details of Palmerston North, this scenery does not hold back when it comes to attention to detail.
XWind Studios has created this airport with highly detailed imagery and a custom ground polygon giving flyers an awe-inspiring feeling of immersion when operating into or out of the aerodrome.
The scenery also features a very accurate terminal interior so you can take a good look, and maybe pick up a coffee from the cafe prior to your flight or after landing. Detailed custom models are also used throughout the aerodrome offering a unique experience, models are also rendered using PBR models and 4K textures giving you an accurate rendition of operating at Palmerston. The add-on uses the latest layout of the airfield so if you've been there, you'll be sure to recognise it.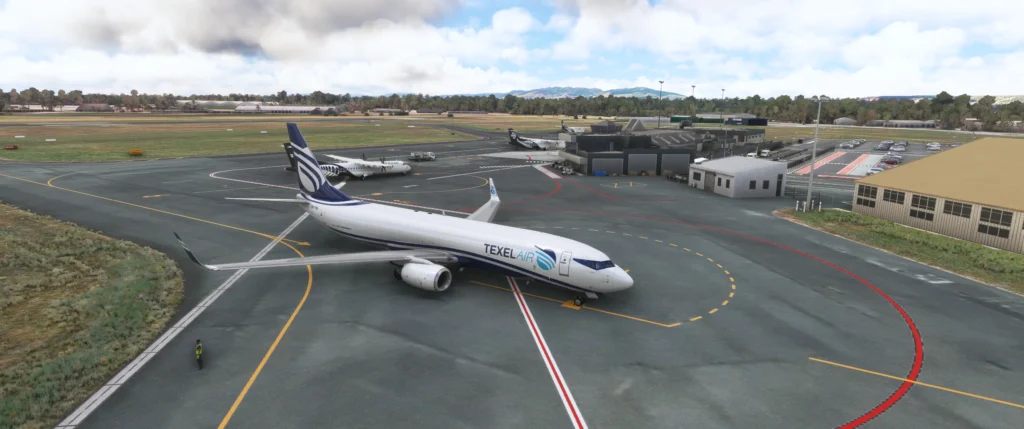 Where can you buy the scenery?
You can purchase this item from the iniBuilds store by clicking here. The product is currently listed at £11.99 including VAT.
System Requirements
1.43GB download, 4.43GB when installed.
Windows 10+
Microsoft Flight Simulator 1.34.16.0+