If your type of flying heavily involves sightseeing, you'll have a new place to do some flying. Developer AC Scenery has released the Los Angeles Cityscape scenery for Microsoft Flight Simulator as of this week, a welcome change to how Southern California's commercial, financial, and cultural center is depicted within the simulator.
As we've mentioned recently, there has been no shortages of scenery for the Los Angeles area — with one of the latest announcements being Verticalsim's Ontario International Airport.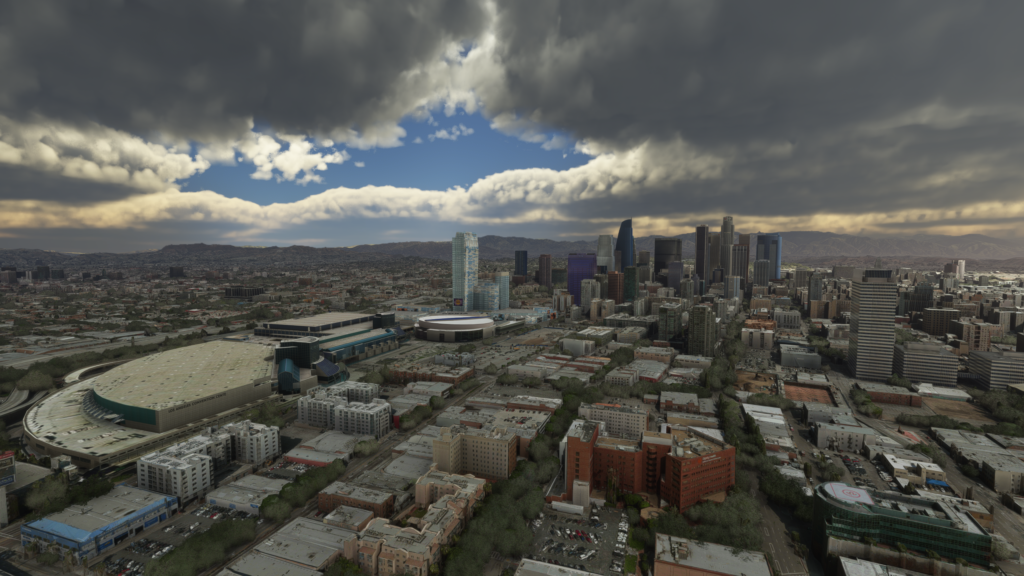 This scenery package, however, focuses more on the city itself versus any specific airport. Ideal if, say, you're planning on taking your virtual passengers on a helicopter tour of the area.
About Los Angeles Cityscape
The developer of the scenery, AC Scenery, has stated that the scenery contains over one hundred custom-made buildings. With that, users can also expect PBR texturing. Because Los Angeles is most famous for how it looks at night, the developer has also stated that night textures are also included.
If you're concerned about scenery conflicts, the developer has also said that this scenery is fully compatible with the iniBuilds Los Angeles scenery, as well as FeelThere's depiction of Los Angeles International Airport.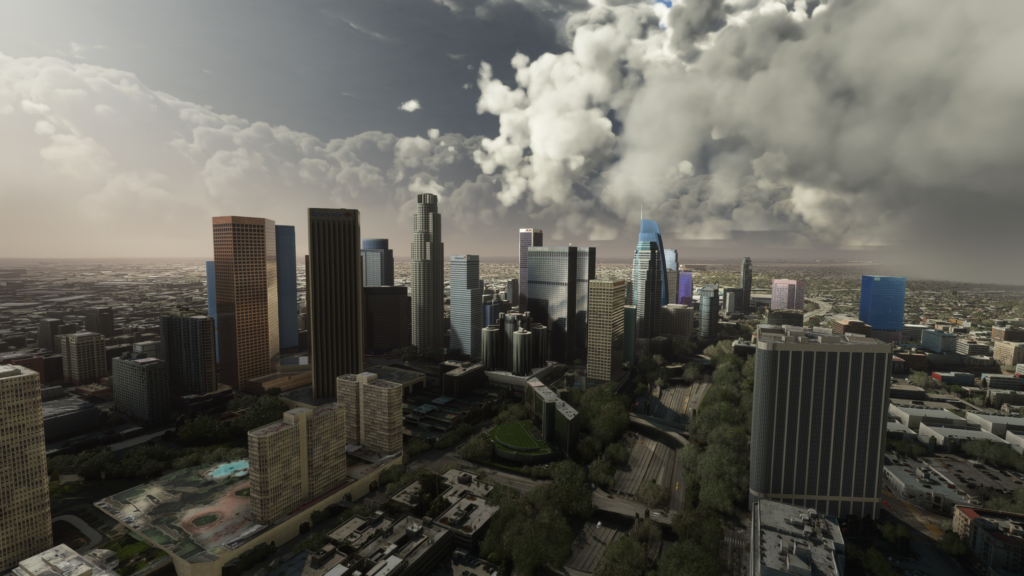 Simmers might be asking: what's the point of this scenery if Microsoft Flight Simulator already depicts Los Angeles? It's certainly a valid question, but at the end of the day comes down to fidelity.
Los Angeles as it exists within Microsoft Flight Simulator, particularly the buildings in downtown LA, come from LiDAR scans. This can often make buildings and other structures look poorly defined; almost mushy.
With that said, there is definitely a place in the market for a cityscape like Los Angeles, particularly for those who are flying low and slow.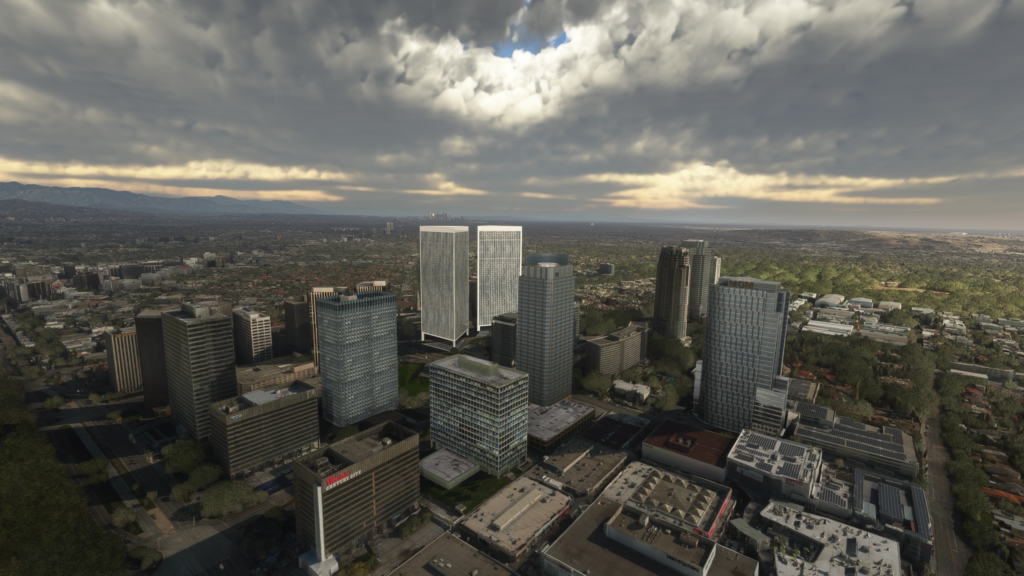 You can grab AC Scenery's Los Angeles Cityscape over at SimMarket for €12.00.