Ontario International Airport is the latest west coast airport expected to make its debut for Microsoft Flight Simulator in the near future, according to a Facebook announcement post published this weekend by Verticalsim.
While details about the project are slim, we know that the release is expected to be an accurate rendition of Ontario International Airport (ICAO: KONT) as it exists in 2023. The airport is located in San Bernardino County, California, just over 47 miles east of Los Angeles International Airport.
What To Expect
According to Verticalsim, simmers flying in and out of the field can expect the usual assortment of features that comes with the developer's sceneries, including custom taxiway signs, custom jetways with accurate gate and number placards, accurate airport lighting, and animations (such as the airport surveillance radar), and more, including:
For virtual pilots concerned about performance at the airport, Verticalsim adds that they are placing emphasis on LOD (level of detail), which should help with smooth framerates at the airport. Additionally, the post indicates that the developer will be making use of parallax effects on non-essential areas in order to keep framerates acceptable.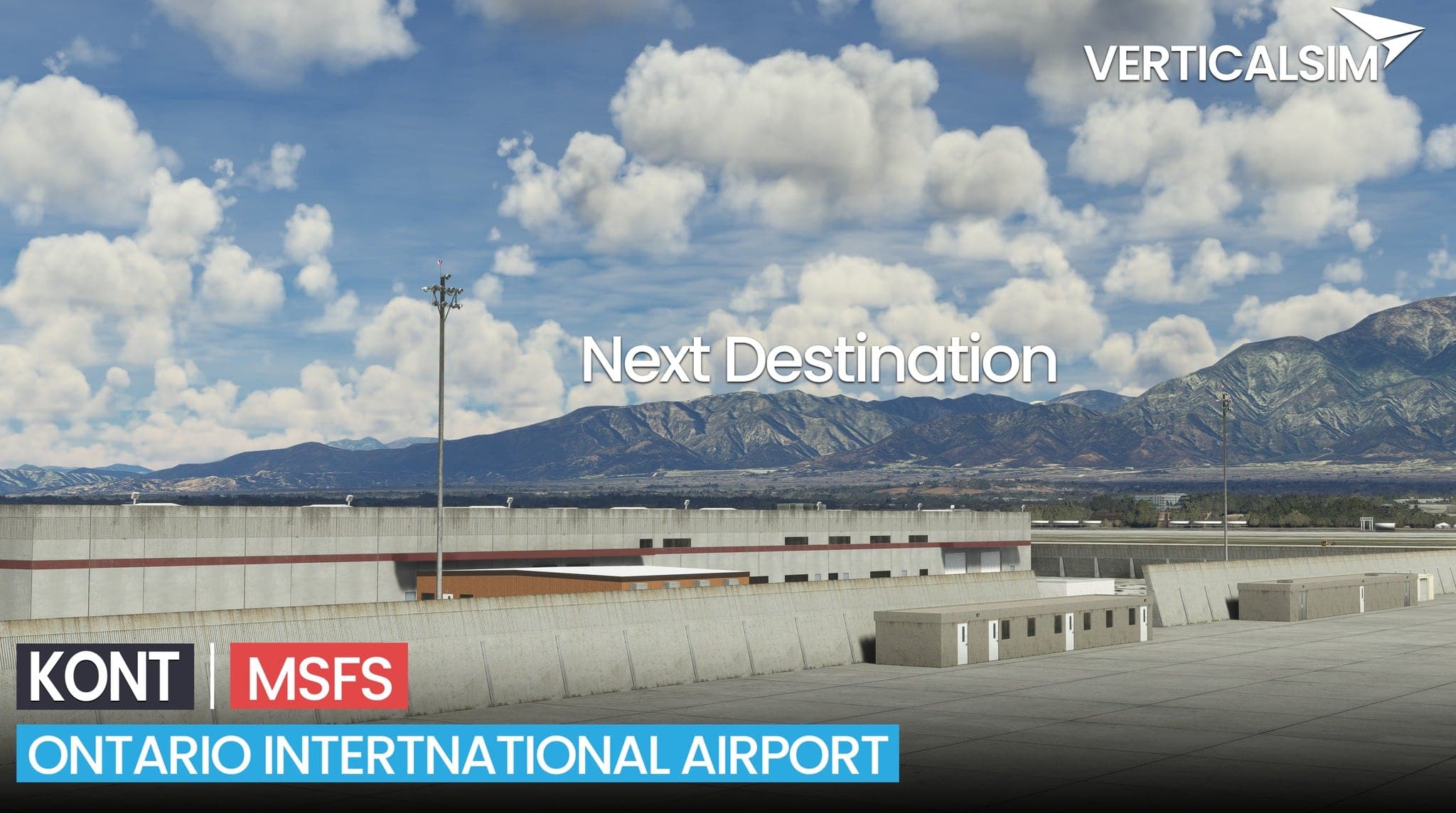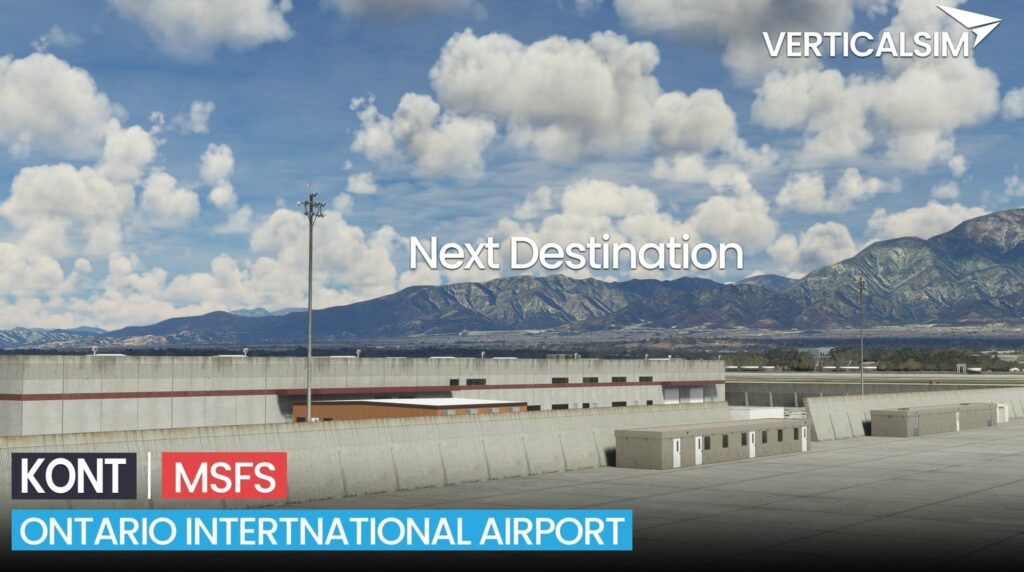 Unfortunately, it's unclear at this time as to when the scenery will be making its debut or how much it will cost, but this certainly isn't Verticalsim's first go at Ontario International Airport. Just over a year ago, the developer released their rendition of the airport for X-Plane 11, and it was made available for €22.98 at the time. Based on this, we would expect a similar price point for this upcoming release.
The Latest Airport Scenery in Southern California
Since the release of Microsoft Flight Simulator in the summer 2020, there has been no shortage of third-party sceneries available for the simulator. Southern California has, in particular, attracted quite a bit of attention from developers.
Ontario International Airport joins other high-traffic airports in the area, including Los Angeles International Airport, Hollywood Burbank Airport, Palm Springs International Airport, Van Nuys Airport, and more.
Given the incredible topography of the area, and general year-round favorable weather, the west coast is an incredibly popular place to fly in Microsoft Flight Simulator. The addition of this airport will surely be welcomed by simmers who spend a considerable amount of time in the region.
About Ontario International Airport
Ontario International Airport is known primarily as being a logistics airport, with the airport serving as a west coast hub for both FedEx and UPS (and as a focus city for Amazon Air). The airport also serves most major passenger airlines, including Southwest, United, Delta, and American.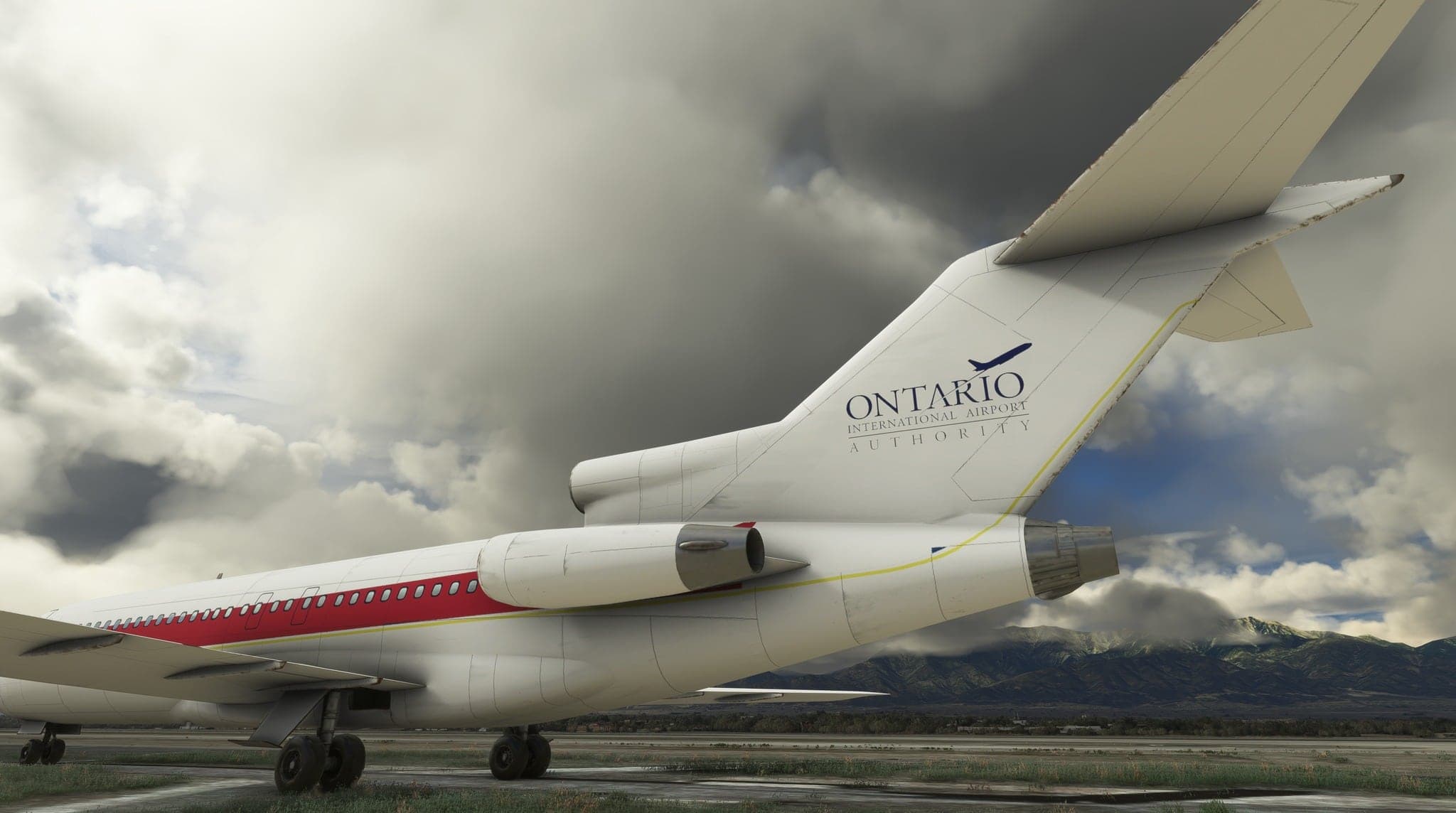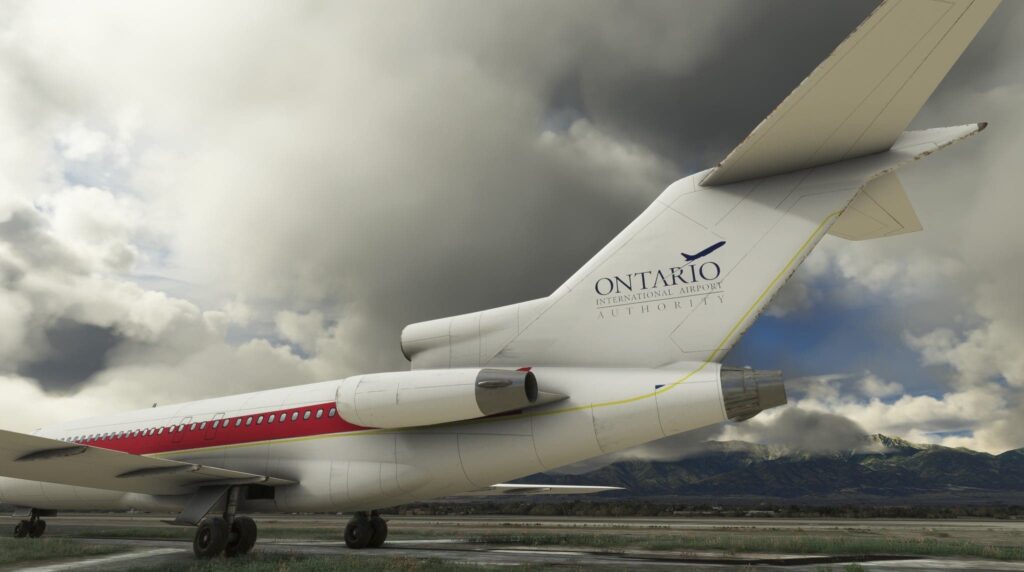 The airport covers about 1,741 acres (705 hectares) and has two very long runways to accommodate both small and large aircraft. Runways 08L/26R comes in at 12,198 feet in length (3,717 meters) and its parallel runway, 08R/26L comes in at 10,200 feet in length (3,108 meters).
As of 2018, there were over 60 arrivals and departures at the field each day.
About Verticalsim
Verticalsim has produced a number of popular sceneries for Microsoft Flight Simulator over the past couple of years, of which include Omaha-Eppley Field, Tampa International Airport, Myrtle Beach Airport and others. The developer has also produced seventeen sceneries for the X-Plane 11 platform.
Their scenery packages have generally been received well by the flight simulation community.
We'll have additional information for you on this upcoming release as it becomes available.