AUscene took to their Facebook page yesterday to announce the release of their rendition of Hamilton Island for Microsoft Flight Simulator. The airport has been authentically recreated for MSFS with a completely hand-crafted marina and resort.
AUscene states that the rendition features a hand-crafted recreation of Hamilton and Dent Island for MSFS. Further features include an authentic recreation of the airport, marina, and resort using high-resolution aerial imagery. 1m DEM terrain data offers the highest quality terrain mesh and also includes over 300 custom assets.
Hamilton Island Airport (YBHM)
AUscene's Hamilton Island Airport features a complete interior model of the terminal, control tower, and Hamilton Island Air. Further features include custom ground clutter, custom vehicles and boats, golf carts, 3D people, animated flags and fans, and realistic PBR textures. The developer has also included optimized assets that take full advantage of LODs. Authentic aprons with custom materials and ground markings are also included. Realistic night lighting, custom airport services configuration and custom vegetation placement also contribute to recreating an impressively precise representation in sim.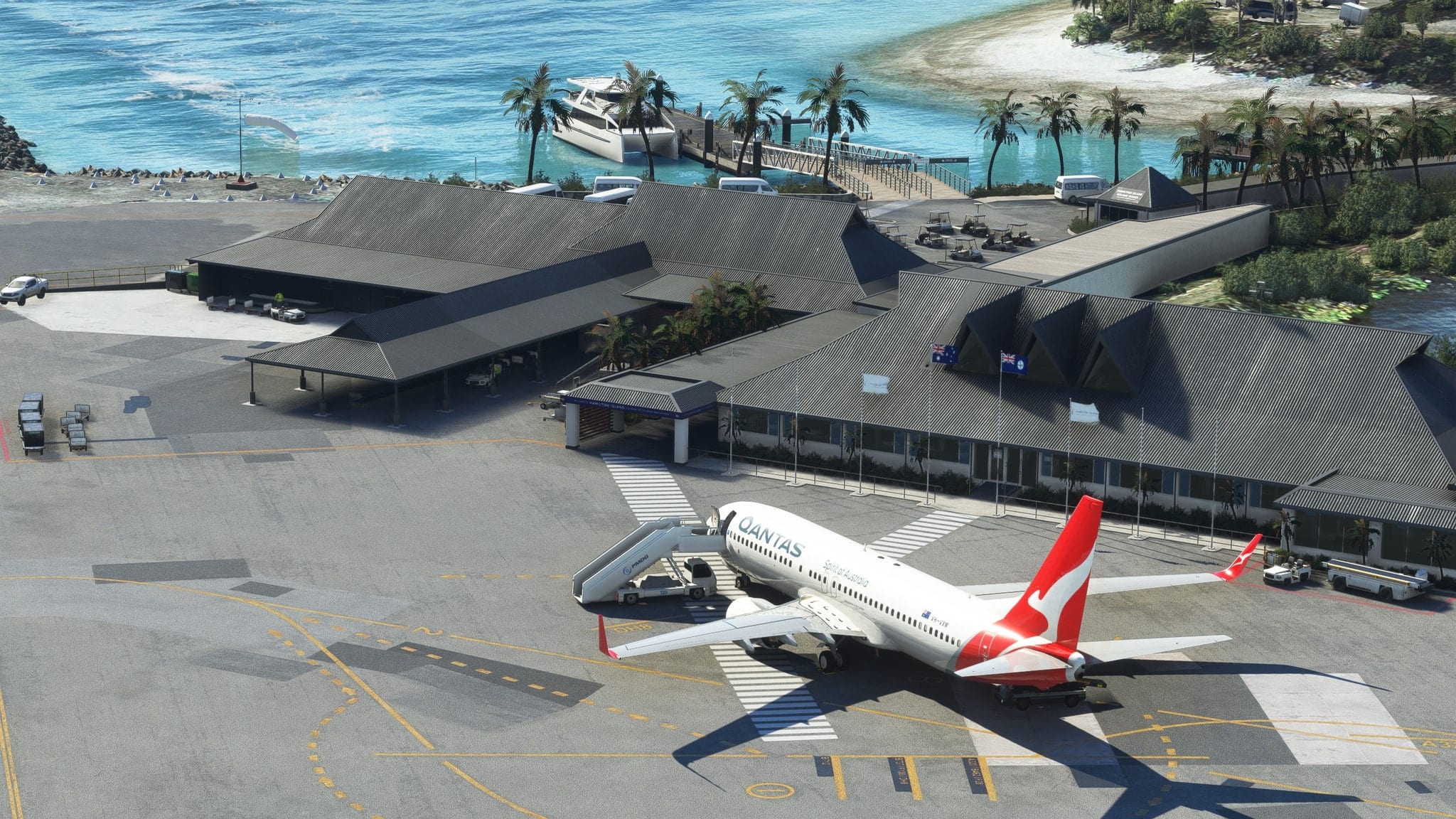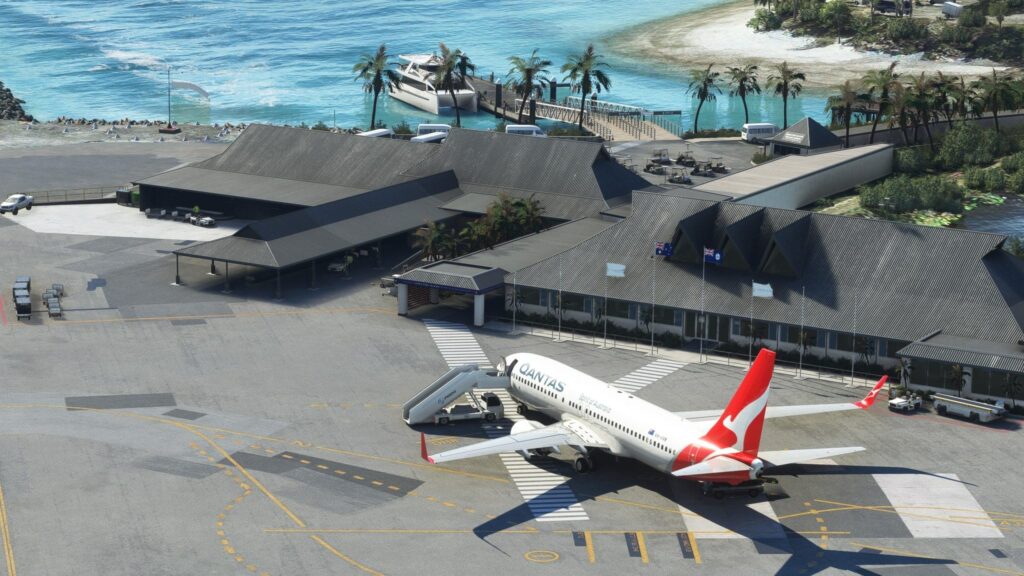 Hamilton Island Marina and Resort
The rendition features a detailed portrayal of the marina with a plethora of points of interest to explore. Several buildings surrounding the marina have also been precisely depicted along with 3D boats and jetties and custom vegetation.
A complete portrayal of the resorts and hotels on the island have been included in the rendition. Also featured are animated Reef View exterior lifts, Qualia Helipad, 3D Hobbycats in Catseye Bay, and more custom vegetation.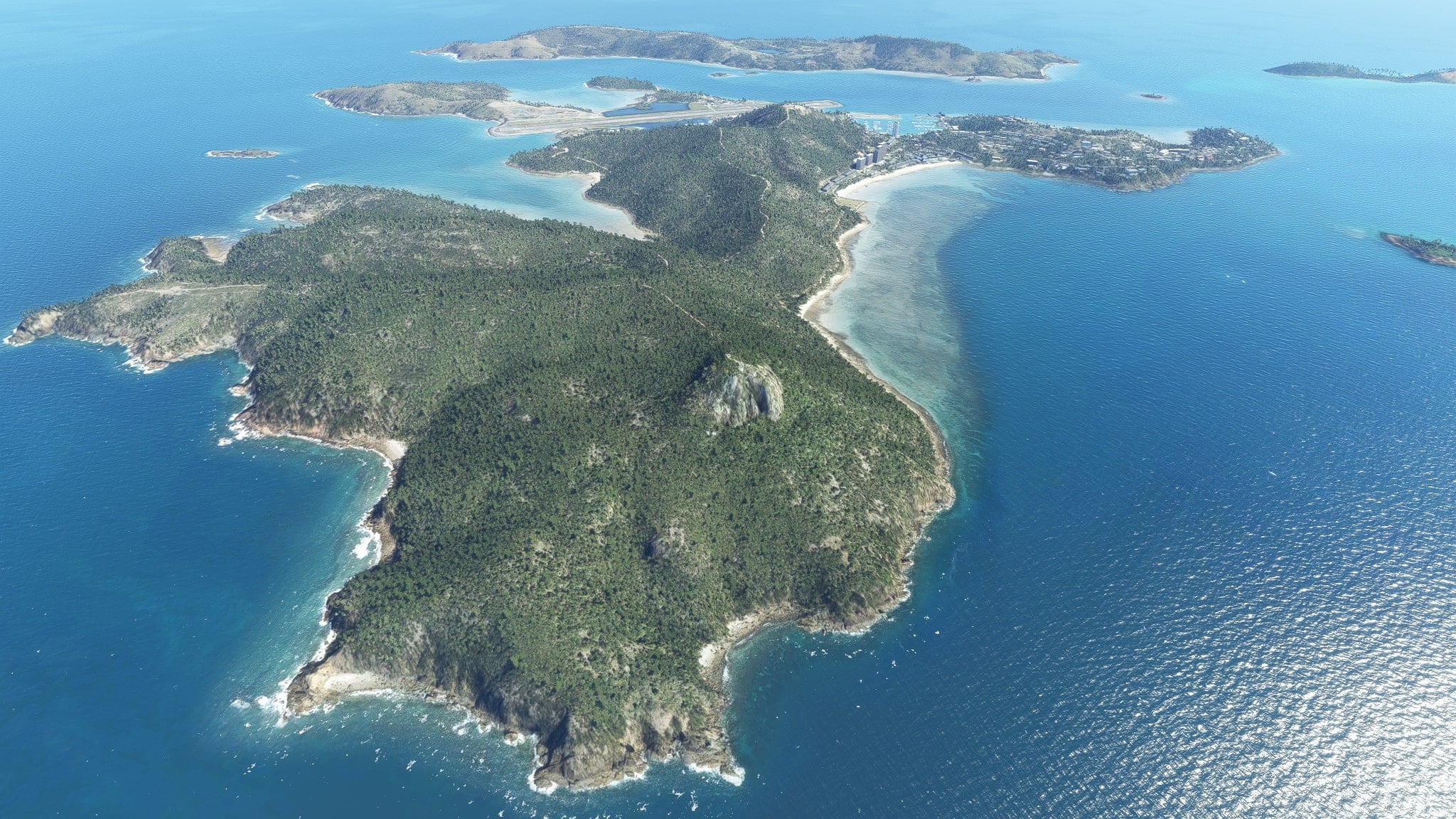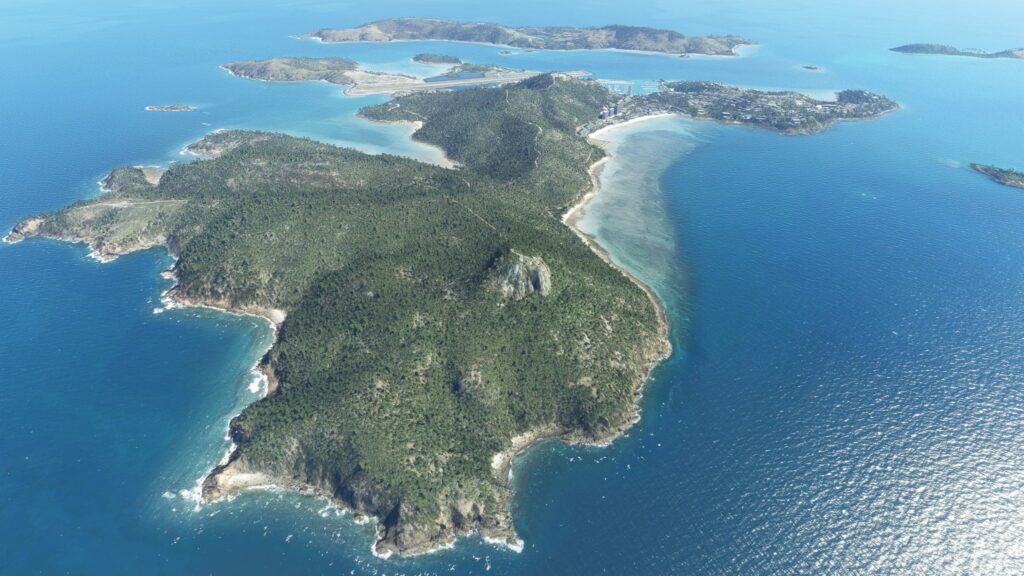 Dent Island and more
The rendition also features Dent Island, located to the west of Hamilton Island. Hamilton Island Golf Club, the Dent Island lighthouse, and a detailed jetty have all been modeled. Other features of the rendition as a whole also include multiple helipads, plenty of custom buildings on both islands, 3D boats around Whitehaven Beach, modeled houses on Titan Island, and much more.
What is Hamilton Island?
Hamilton Island is an island of the Whitsunday Islands in Queensland, Australia located approximately 551 miles north of Brisbane and 318 miles south of Cairns. It is the largest inhabited island of the Whitsunday Islands and a popular tourist destination. It is one of the only islands in the Great Barrier Reef with its own commercial airport with direct flights from Sydney, Melbourne, and Brisbane.
AUscene's Hamilton Island can be bought from the AUscene website here and retails for USD 25. The airport is a fun and challenging place to fly to as it has a runway length of only 1700 meters. For further reading do check out our coverage of the Orbx Blackwing 635RG for MSFS or another fun and exotic airport, Poços de Caldas Airport for MSFS.